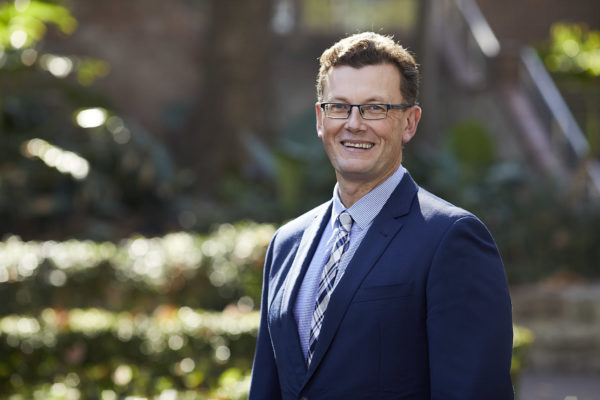 Tonga Assistance
The College has partnered with Youth in Union to help aid our neighbour Tonga, as they try to recover from the recent tsunami that has devastated many parts of their nation. 
In terms of what's needed;
Sleeping bags, clothes, shoes, towels 

Toothpaste, toothbrushes, soap, shampoo, products for women and girls

Reusable water bottles, school supplies of any description and any sports equipment.
The biggest problem they face is the psychological trauma of having lost everything. I think it's important for us to remember that they are living in a communal space with nothing more than the clothes on their back.
>>> Click here to read more about items you can donate, in the article by Mr Stephen O'Donnell and Ms Sue Walsh.
Year 12 2021 Graduation Ceremony
Last night, I attended the Year 12 2021 Graduation, which was celebrated at the Australian Turf Club, Randwick, enabling students and parents to attend this significant event. Thank you to Ms Suzi Sucur, Ms Sue Walsh and Mr Patrick Brennan for organising this fitting and memorable celebration. There was a wonderful ambience in the room, and it was great hearing about the university courses that students had got into and how apprenticeships had started. 
2021 HSC Results 
There has been a little bit of discussion in our community surrounding the 2021 Band 6 HSC results. If you track our HSC results over the last six years, we have been tracking fairly consistently with 50% of our students achieving a Band 5 or 6 in their HSC results. Last year (2021) was no different; slightly over 50% of students achieved a Band 5 or 6. Where there was a difference to how we have been performing of late, is a 3% drop in our Band 6 results, which dropped us considerably in the SMH ranking of schools. We also saw a significant increase of more than doubling of our early entry offers to universities. 
We track our students throughout their time at the College via internal assessment moderation and also utilising Allwell testing and NAPLAN results. We also review our HSC results using the Results Analysis Package data that NESA provides on an annual basis. These various sources of data allow us to identify and address weaknesses and areas of development with targeted strategies. We increased our Year 12 tutorial program in 2021 for this very reason. We track our results and other schools' results to seek improvement, and monitor how our programs are developing. We also see noticeable fluctuations between cohorts as no two are identical. 
I will outline at our upcoming Parents' Association Meeting, some of the learnings from 2021, and where we will seek improvement.
There were many wonderful results to celebrate from our 2021 cohort including: 
Top 3 ATARs – Leon Palacio 99.7 | Hayden Wild 98.1 | Darcy Widdowson 97.7

1st in State for Spanish Beginners – Leon Palacio 

17th in the State for Modern History – Darcy Widdowson 

ARTEXPRESS – Jet Marsh-Cashman 

All Rounders Awards – Leon Palacio | Hayden Wild 
Religious Discrimination Act 
There has been a lot of debate both in Parliament and the media this week, in regards to the Federal Government's proposed Religious Discrimination Act which has now been delayed. 
Edmund Rice's inclusivity was evident in his deliberate actions to ensure that each individual felt valued, respected and accepted, irrespective of their circumstances. 
Waverley College and EREA upholds this inclusivity and values the diversity of our school communities, and embraces all students, staff and family members irrespective of their sexual orientation. 
Furthermore, EREA Child Safeguarding Standards Framework clearly states that we must be attentive to the needs of Aboriginal and Torres Strait Islander children, and young people, children and young people with disability, children and young people from culturally and/or linguistically diverse backgrounds, children and young people who are unable to live at home, and lesbian, gay, bisexual, transgender and intersex children and young people.
At Waverley we work hard to uphold these standards and pride ourselves on our diversity and inclusive culture.
Should you or your child have any concerns in regards to this matter, please do not hesitate to contact me. 
CAS Cadet Conference
I was honoured to attend the  2022 CAS Cadet Conference yesterday, hosted by Waverley College, with proceedings held at St Catherine's School. In attendance were the Commanding Officers and Senior Rank from the Waverley, St Catherine's School, St Aloysius' College, Knox Grammar, Ravenswood, Trinity Grammar School, Meriden School, and Barker College Cadet Units. They took part in activities and engaged in discussions on topics and issues relevant to all units. That evening, the delegation moved to Waverley College for a formal military mess dinner. Well done to our Commanding Officer, Julie-Ann De Kantzow.
Welcome to Patrick McClure AO who has Joined the College Advisory Council 2022 (Class of 1967)
Patrick McClure has long-term experience as a leader in the social purpose sector in Australia. Former CEO of Mission Australia, overseeing strategic corporate partnerships, he worked closely with Commonwealth and State Governments, and also as CEO of the Society of St Vincent de Paul, providing leading NSW homelessness services. We are very excited to have Patrick join us as part of our Advisory Council.
>>> Click here to view all members of the College Advisory Council.
Branch Surf Lifesaving Carnival
Congratulations to the 40 students who competed in the Branch SLS carnival last weekend. Please let Mr O'Donnell, Mr Wilmot or Mr Wachtel know of your results, and whether you are planning on competing at the upcoming State Championships. 
COVID-19 update
I am very happy with how we are addressing the risks associated with the current COVID-19 conditions, and in the table below, you will see a reduction in numbers across all Year levels. However, there is still room for improvement. I am still receiving reports from the public that some of our students are not wearing masks on public transport. Please address this with your son and ensure he has a mask and a 'back up' mask when he leaves for school. 
When your son is conducting a RAHT, I would like to reiterate that any pink/purple line visible next to "T", even if faint, is confirmed as a positive and your son must stay at home and isolate for 7 days.
If a student or their sibling has COVID-19, they must isolate for 7 days regardless of the RAHT test result. Both CSNSW and AIS support this policy at present. The only exception to this rule is if they have had COVID-19 in the past 28 days, then they can come to school and test every day.
| | | |
| --- | --- | --- |
|   | COVID Positive | Close contacts |
| Year 5 | 2 | 3 |
| Year 6 | 3 | 1 |
| Year 7 | 0 | 2 |
| Year 8 | 6 | 1 |
| Year 9  | 0 | 5 |
| Year 10 | 1 | 1 |
| Year 11 | 3 | 0 |
| Year 12 | 1 | 0 |
| Staff | 2 | 2 |
|   | 18 | 15 |
NSW Parent Vouchers $250 
The NSW Government has launched Parents NSW Vouchers to thank parents, guardians and carers who provided home learning to their school-enrolled children during 2021.