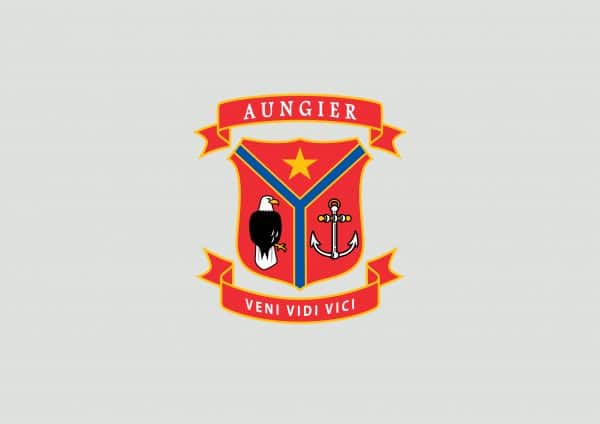 From the Head of Aungier House, John McCoy
Waverley College proudly provides a wide range of opportunities for a diverse range of students. In Term 2, students in Aungier House were able tackle numerous academic challenges, embrace spirituality opportunities, actively participate and achieve through the co-curricular program and develop empathy through social justice efforts.
The first Sunday in May is a very important community event for Waverley College, as we come together in honour of Our Lady.
Aungier Students in Years 5 and 7 had their first experience in attending the 107th Annual May Procession. This year, students heard from Guest Speaker Professor David Hall fms, Dean of the La Salle Academy for Faith Formation and Religious Eduction at Australian Catholic University. Some of the younger members of Aungier House commented on how they were interested to hear how Professor Hall had hoped to one day attend a Waverley College May Procession as a young man, which had indicated how significant and far reaching this important occasion has been throughout its history.
The Waverley College community got an opportunity to celebrate and welcome the Winter Sport season at the Co-Curricular Assembly. Pleasingly, Aungier House had a number of representatives selected in both the 1st XI Football (Tyler von der Heyden, Jasper Marsh-Cashman, Dominic Abruzzese, George Hatziandreou) as well as 1st XV Rugby (Joel Ellis).
This was also an opportunity to celebrate the successes of the Waverley College New Zealand Rugby Tour, which had taken place over the Easter break. This was a big success with the touring party winning 6 from 6 games. Aungier students, Joel Ellis and Oliver Ferguson, made fantastic contributions to ensuring this trip was memorable. "Fergo" was even able to wear the 1st XV jersey at just 15 years of age. A wonderful achievement.
On the 22 May, Aungier Mentors were fortunate enough to hear from Andrew Fuller, clinical psychologist, who was able to discuss the importance of wellbeing on young people as well as their families. Staff as well as parents were able to hear some interesting insights and strategies to promote wellbeing in students – which continues to be a focus.
Aungier's Year 10 cohort had Career Profile Interviews, following the Career Profile Testing, to help guide them in the right direction and discuss options for life after Waverley. Students in Years 5, 7 and 9, faced the first series of tests in Term 2, with the NAPLAN testing. It was wonderful to see the Aungier gentlemen approach this period of testing with a great deal of seriousness and energy. Furthermore, students managed to manoeuvre through the half yearly examinations which took place in Week 6 and 7, and were rewarded with the Founder's Day Holiday on Friday 9 June.
After the extended weekend, it was time for Aungier House to really stand up at the House Athletics Carnival. House Prefects Eden Hodge and Eric Cordato both gave everything in the 3000m race to start the day, as did Joel Ellis who came so close to winning the Javelin. Aungier held 3rd spot on the ladder for a majority of the day, but ended up finishing in 5th position. This was a big improvement on the 8th placing at the House Swimming Carnival.
The "Aungier Danger" war cry led by House Mascot, Ryan Jones, helped the Reds into 2nd placing in the House "Chant-off". Furthermore, outstanding results from U/13s sprinters in Harry Fox, Luca Fucci and Toby Davidson, should see Aungier move up the ladder in the years to come. The key message to take away from the carnival for Aungier was, in the words of pop band Journey, "Don't Stop Believin'" – as we continue to rise up the placings!
In the final week of Term 2, Aungier House, through the efforts of the Student Representative Council, put a great deal of effort into raising awareness for Refugee Week (18th June – 24th June). This is Australia's peak annual activity to raise awareness about the issues impacting refugees as well as recognise the positive contributions made by refugees to Australian society. The theme for this year is "With courage let us all combine" – taken from the Australian National Anthem.
Students from Aungier House ran an awareness campaign throughout the week and set up an interactive display in the Centenary Quadrangle each lunchtime. Aungier students ran "Virtual Reality" tours within this space, to give all students an appreciation of the struggles faced by many refugees.
Members of the Aungier Community including Antonio Rodriguez, Josh Gentle, Stephen Davies and College Captain, Tyler von der Heyden, were particularly enthusiastic in raising awareness through creating some wonderful posters and videos, which were put on display around the school.
Term 3 will once again see many exciting and challenging events for Aungier House. Our Year 12 students will be continuing to work hard in the HSC Trial Examinations (31 July – 14 August). Term 3 will mark the end of the Winter Sport Season (hopefully with plenty of CAS titles!) and the commencement of the Track & Field Season.  The Waverley College Cadet Unit will be off to camp for the Annual Bivouac, and we will say farewell to our departing Year 12 students who graduate with a special Mass and Assembly at the end of term (22 September).
Aungier House will be holding a breakfast early in Term 3 to celebrate the achievements of all Aungier Students in Semester 1. Opportunities will also be on offer for students from Aungier House to be involved with social justice efforts, as we continue to work in partnership with the Edmund Rice Centre.
I would like to congratulate all students in Aungier House for the continued positive efforts in Term 2. I would also like to wish all students the very best as we move into a new term, which will be the final term for some. I look forward to catching up with all students and families in Term 3.
Have a safe and restful break.