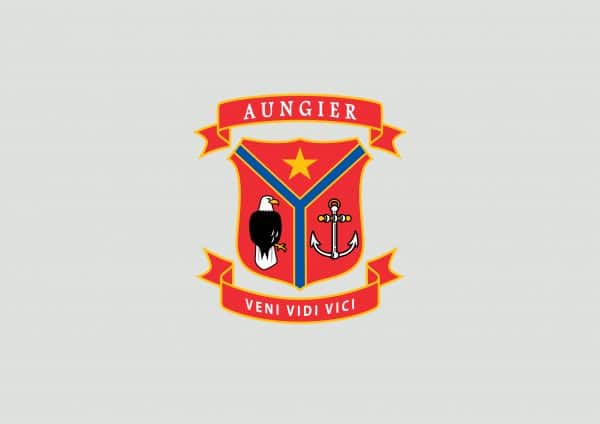 From Head of Aungier House, John McCoy
Term 2 provided students in Aungier House with time to engage in a range of community activities. The term presented opportunities for students to support a number of social justice initiatives and engage with the academic and co-curricular challenges encompassed within a short but busy period.
All students at Waverley College had the opportunity to evaluate the Wellbeing Program through an online survey. The data from this is currently being evaluated by the College Leadership Team as well as the Heads of House. Within this survey, students were asked to highlight other students who were seen by their peers as 'Upstanders'. Pleasingly, there were three students in Aungier House who were identified as being people who stood up against poor behaviour or bullying. This included Jim Waterhouse, Hugo Stephenson and Josh Gentle. These students were congratulated at the College Assembly as well as the Aungier House Assembly.
Students in Years 5, 7 and 9 completed the NAPLAN testing in Week 3. This testing was again completed online, which all students seemed to get through well despite some minor technical issues. Aungier students also worked hard through the half-yearly examination block.
The Winter Sport Season really took off in Term 2. Aungier House had students involved in a range of activities including football, tennis, rugby, iSTEM, lawn bowls, table tennis, debating and media group. The footballers commenced the CAS season and Aungier students Joshua Psarros and Luke Mazza were given the honour of representing the 1st XI team. Congratulations to Aungier students Tom Jaeger, Oliver Ferguson, Marco Moretti, Lathan Hutchinson-Walters and Ronald Volkman who all had the honour of wearing the famous 'Double V' (1st XV) jersey.
"It was the best night of my life!" These were the words used by one of the Year 7 Aungier students who attended the Social Dance in Week 8. Our Year 7 students enjoyed an exciting disco which was attended by girls from local schools; St Clare's, St Catherine's and Brigidine College. Our boys showed off some spectacular dance moves, but most importantly behaved extremely well and were gentlemen throughout the evening. The raised money for the event went to assist with funding for the Holdsworth Community Ball.
Aungier Students were again involved in the promotion of Refugee Week. The motto for Refugee Week this year was again #WithRefugees. House Prefects including Matthew Gallagher, Luke Mazza, Gabe Cuenca, Tom Jaeger and Conor Phibbs were marvellous in their promotion of the week. Announcements were read out across the Waverley College Community each morning including profiles on comedian, Anh Do, as well as Sydney Swans player, Aliir Aliir. Students also engaged in a 'Virtual Reality' tour of a Refugee Camp, which was an interactive display in the library.
Year 10 students were again given an opportunity to engage in the Big Brother/Little Brother program with students in Years 5 and 6. Aungier students gathered with their mates at the Waterford Campus, enjoying puzzles, card games, physical activities as well as some entertaining trivia. It was fantastic to see the student relationships continue to develop further and the connections between students in the Waterford and Our Lady's Mount campuses really flourishing.
The House Athletics Carnival was an enjoyable day of competition between Houses. Aungier walked away from the carnival in 5th position, which was a terrific effort. There were some stand out performances from Ricardo Zanapalis, Alejandro Zanapalis and James Elfes, who won the 13s, 14s and 16s 100m Championship races respectively. All students from Years 5 to 12 gave their all for Aungier, including in the War Cries at the conclusion of the day. Special mention to house mascot, Mackenzie Palmer, who not only displayed great house spirit but gave the other Aungier men something to smile about in his 'Sumo suit'!
Term 3 will once again see many exciting and challenging events for Aungier House. Our Year 12 students will be continuing to work hard in the HSC Trial Examinations (5th August – 19th August). Term 3 will mark the end of the Winter Sport Season (hopefully with plenty of CAS titles!) and the commencement of the Track & Field Season. The Waverley College Cadet Unit will be off to camp for the Annual Bivouac, and we will say farewell to our departing Year 12 students who graduate with a farewell Mass and Assembly at the end of term (27th September).
The 'Beanies for Brain Cancer' initiative will also be a key project which all Aungier students and families are encouraged to get behind in early Term 3. This is an initiative led by one of our youngest members, Digger Callander, and his family. Digger's father, Matthew, sadly lost his battle with brain cancer in 2017. Early in Term 3 (July 25th – July 28th) will see the NRL Beanie for Brain Cancer Round. Beanies will continue to be sold at Waverley early next term to raise funds for the Mark Hughes Foundation in fighting brain cancer.
I would like to congratulate all students in Aungier House for the continued positive efforts in Semester One. I would also like to wish all students the very best as we move into a new term, which will be the final term of school for some students. I look forward to catching up with all students and families at the Parent/Teacher/Student Interviews at the start of Term 3. And please don't forget to buy a beanie!
Wishing you all a safe and restful holiday period.