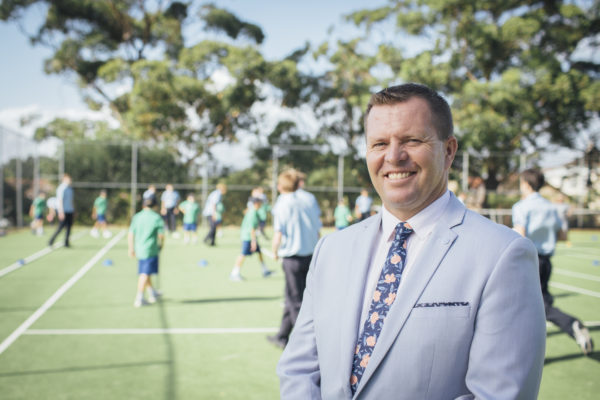 We have our final round of 2021 Co-curricular this coming weekend, with some friendly fixtures against Trinity in Basketball, Cricket, Touch Football and Tennis. It was great to see many students playing well and having fun against Cranbrook last weekend.
Success in Basketball and Cricket
I watched our 1sts and 2nds Basketball play against Cranbrook last Friday evening, with both teams securing impressive 'come from behind' wins. For the 1sts, Tom Gleeson, Marko Rangan and Sergei Jakovljevic were amongst the standouts.
Whilst our 1st XI Cricket went down against a very strong Cranbrook team, they performed really well with limited preparation with Hirav Gandhi scoring a solid 66, with Waverley batting for the full 50 overs to end the innings at 8/169. Cranbrook passed our total 4 wickets down with 8 overs to go, but there were a lot of positives to take out of the performance.
Well done also to William Livissianis and Fred Robertson in the 8As Cricket for their 50 and 42 runs respectively, as well as Jake Willard in the 8Bs who took an amazing 6/17 with some outstanding bowling.
Compulsory Co-curricular Attire and COVID-19 Protocols
We are hosting Trinity in a number of fixtures this week, and just a reminder that all students should now be in the new co-curricular attire for all games.
COVID-19 protocols remain in place this weekend for all school venues, that include no spectators or parents on site at any school. All students will be required to QR code on entry, and students over the age of 16 may have to show vaccination status on entry.
For those playing at Waverley College senior campus, please only use the gate adjacent to the Performing Arts Centre, for entry and exit. I would also like to reinforce that no student should be bringing any friends on site at any time, and once your fixture has concluded, you are required to depart immediately. 
Is Your Son Interested in Holiday Training and Camps?
We will be offering some holiday training that includes Swim Squad, Basketball and Cricket camps, as well as Athletics and pre-season Football and Rugby training. Students should keep an eye out for notices on the Waverley app, in Nurrunga, as well as via their email inbox for further details. 
Farewell to Departing Staff, Coaches and Students
For those staff, coaches and students who are leaving the Waverley College community at the end of 2021, I want to say a huge thank you for your dedication and commitment to the co-curricular program in your time here.
Five-Round CAS Competition in Term 1, 2022
We will also be using the first two weekends in 2022 to re-trial all teams for a five-round CAS competition in Term 1. We will then immediately move into our Winter program, and for any students who want to request a change of their winter activities, they will be able to submit this change over the first three weeks of next term.
Best wishes to all players, parents and coaches this weekend, as well as for the upcoming well-earned holidays.
Mr Steve O'Donnell
Director of Co-curricular
E: sodonnell@waverley.nsw.edu.au