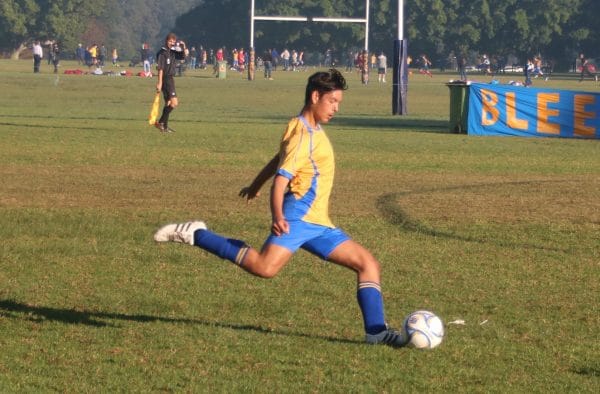 From Convenor of Football, Stephen Wilmott
CAS Round 8 Vs Cranbrook
Last weekend we had our second round against our local rivals Cranbrook. The round was very successful for many of our teams who got a much deserved win. Saturday started with the 3rd XI getting a 2-1 win over Cranbrook which put many of the players in high spirits. Unfortunately the next two games with the 2nd XI and 1st Xi didn't go our was with the 2nd XI going down 0-1 in a avery close game. The 1st XI went down 1-4, although the game had a big score line, the game was very close with Waverley still having a lot of possession however couldn't find the back of the net. During the day we had some other great results with our 4th XI winning 5-1, the 6th XI winning 6-0, 10Bs winning 3-2,  9Cs won 4-0, 9Es won 3-0, the 8As with a massive 7-0 win, 8Cs won 1-0, the 7As won 5-2, the 7Bs won 3-1 and the 7Cs won 4-1.
CAS Round 9 Vs Barker
This weekend will be against Barker with the Year 7, 10 and Opens finally back at Queens Park, while the Year 8 and 9s will be travelling out to Barker. As always please allow extra travel time to get to Barker and ensure that you arrive at least 30 minutes to the kick off time.
Football Presentation Night
The Waverley College Football Supporter Group will again be holding the presentation night on Saturday the 11th of August at 6pm in the Br Wallace Performing Arts Centre. Tickets are available to purchase next through www.trybookings.com/xext
Are you, or is someone you know, able to donate goods or services as prizes?
They will be used as raffle prizes to make this night even bigger and better. Nothing is too big or small. Your generous donation will be acknowledged on the night and in promotional and marketing material associated with the event. Every donation is greatly appreciated. It helps the Waverley College Football Supporters' Club raise funds that go directly to equipment, coaching and other resources to improve the levels of skill and fun for your sons. If you can donate a prize, or have any queries, please email me at swilmott@waverley.nsw.edu.au