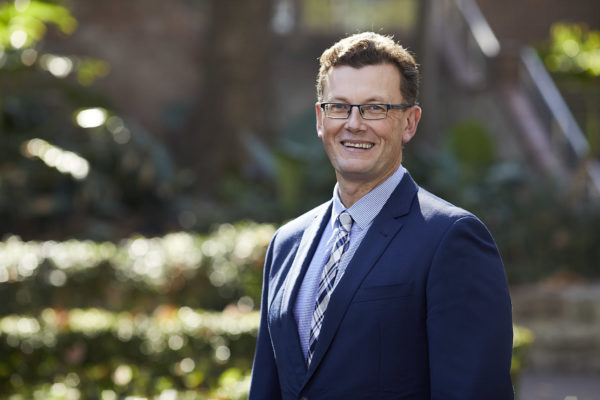 Key Dates 2021
Friday, 5 February – Commencement Mass Years 5-12, Gym, 12pm

Tuesday, 9 February – Years 7-12 Mentor/Parent/Student Meetings,1:30-3:30pm (Senior School Students Finish at 12:55pm)

Wednesday, 10 February – Study Skills, Year 11 Parent/Student Evening, 6pm-7:30pm – streamed online

Friday, 12 February – Junior School House Swimming Carnival

Monday, 15 February – Junior School Parent Information Night, 6pm – streamed online

Wednesday, 17 February – Year 5 Camp, YMCA Yarramundi, 17-19 February

Wednesday, 17 February – Ash Wednesday Mass Years 6-12, Gym, 12pm

Friday, 19 February – Year 7 Parent & Son Commissioning Mass & Supper, 6pm – TBC

Monday, 22 February – Year 7 Camp 22-24 February, YMCA Camp Yarramundi
Welcome
Dear Parents and Carers,
In my opening address at the first assembly, I gave a warm 2021 welcome to the students and everyone in the Waverley community. I hope you have all returned refreshed from the long summer holiday break. 
At the beginning of a new year it is also important that we recognise our origins as a College, as we are very proud of our long educational history. In 1902, the eastern suburbs Franciscan Order of Priests were given a property called 'Airmount' from Eliza and John Barlow. 'Airmount' once stood on the senior campus next to the library, and there is a plaque that recognises the spot and building. 
The Franciscan Order determined 'Airmount' would be a suitable residential site for Waverley and the recently arrived Christian Brothers, and granted it for their use. They wanted to see a Catholic high school established in the eastern suburbs of Sydney. The Christian Brothers soon after, purchased the site next door for £850 and began building the new high school (now known as the Conlon building). 
There are no Christian Brothers on staff at Waverley anymore except retired Br Brian Murphy who welcomes students out the front of the College on Birrell Street every morning. Brian knows more students' names than anyone else, and he previously taught at Waverley and many other EREA schools, and coached cricket and rugby to national school boys' level. 
On 27 January, 1903, Waverley College opened for its very first day of school. 22 students started school on that day and the first student on the school register was Raymond Poulsen, aged eight. You could attend school early in those days. Raymond lived locally at 89 Cowper Street, Waverley and was the son of a musician who offered to play at College concerts. 
The view from the mound gave the 22 students who attended the school that year, a new outlook on their surroundings. A Catholic education in the Edmund Rice Tradition in 1903 focused on Faith, Formation and Opportunity. Opportunity to educate yourself and assist others in the community. And what a story has unfolded over that 118 years, and how blessed are we to sit here today. Blessings that have kept us flourishing for all these years. At the start of our year, it is timely to pause and give thanks for our story. It is our challenge to continue to build and live in a way that those who have come before us would want of us. 
On 29 January, 2021, 1500 students started school, and in our 118th year of service and operation, the College is the largest it has ever been. And we have four Edmund Rice touchstones to help guide our learning journey which I challenge all of you to get to know.
Gospel Spirituality – the values that you make decisions and choices upon – respect / compassion / forgiveness / justice 

Justice and Solidarity – calls us to assist those on the margins, and the earth itself 

Inclusive Community – our community is accepting and welcoming to all.

We foster right relationships and do not discriminate on the basis of someone's race, gender, age, colour, or religion

Liberating Education – we open our hearts and minds through quality teaching and learning experiences to build a better world for all
Our Seniors in their motto 'Real Gratitude – Deeds not words' also remind us to be grateful for those 118 years of tradition, and embrace the opportunities that are available to us at this great school.
Have a great start to your year Gentlemen!
Look out for each other,
And God Bless.
New Student Management System and Parent Portal – TASS 
Following a lengthy review and selection process at the start of Term 1, 2021 we will be implementing a new Student Information System called TASS. This will both provide improved access to relevant information and simplify communication methods for parents/carers whilst upgrading and consolidating older College systems.
The Student Information System is core to school operations and impacts many areas at Waverley from attendance and student reports, to finance and fees, and everything in between. As such, the process to migrate systems will take time before we have brought all features online. Change can be uncomfortable, and we ask that everyone please remain patient during this necessary transition.
Term 1 Changes for Parents
Week 4: we will provide new login credentials to the TASS Parent Portal for all parents both existing and new.
Week 6: we will retire access to the existing parent portal (SENTRAL) for existing parents. This is to allow parents to access and download any student reports they wish to retain. The College still holds copies of all students' reports for historical purposes.
Some features of the new TASS Portal include: student timetable, fees and balances (from 15 February), attendance information, pastoral care, reports, College announcements, College calendar, updating parent details. TASS will improve how we communicate with the school community and we will review how information gets to parents as we transition to TASS. 
Term 1 Changes for Students
Weeks 1 and 2: we will issue new student ID cards for all students. This is to accommodate the change in student ID numbers due to the move to TASS. Flexischool (cashless canteen) will still work with older cards until a new one is issued. Students will access their timetable directly from EDVAL the timetable system. Information on how to access EDVAL will be emailed to students at the start of term.
Uniform Working Bee Aids School Students in Fiji!
The Fitzgerald Room was a hive of activity in December 2020, with staff, parent, and student volunteers unpacking, packing, and boxing pre-loved and new Waverley uniforms to send to Fiji. Together we collected much-needed shirts, blazers, ties, shorts, jumpers, and socks to be reused, which left Australia in a shipping container during the holiday break. We are pleased to report that we sent 21,452 items to Fiji.
In December 2020 our Pacific neighbours were victims of a storm which by 13 December culminated in category-five severe Tropical Cyclone Yasa. It tore across Fiji destroying buildings, farms, and village homes, cutting off access to food and water for many people. Waverley College has been working with the Lewa Ni Nabua Miriama Kunavula Foundation to donate the clothing to Navosa Central College. The College educates day and boarding students, and is situated in a remote location deep in the Fijian interior, only recently having electricity connected. As a result of the massive generosity, it is expected that Miriama Kunavula Foundation will also share the donated items amongst neighbouring school communities and also in the most affected schools in Vanua Levu post-Tropical Cyclone Yasa.
Waverley is also delighted that the plastic wrappers and clips from the new uniform packaging will be repurposed by our Ecology Group in their ECObrick Project, inspired by both the Timor-Leste Immersion and the creation of awareness around single-use plastics. Sincere thanks to the tireless volunteers who helped unpack and pack uniforms, and especially the incredible work of Lara Barclay (Year 6 parent, Adaptation Environmental Support) and especially Roy Pereira (Year 6 parent, Logistics Coordinator) who spearheaded this worthy project, and put a great deal of effort into co-ordinating the shipping. Thanks also to Parents' Association Presidents Jade Stapleton (2021) and Mary Ramsay (2018-2020), and Kirsten Hott and Camille Owen (Second Hand Clothing Pool Representatives).
Building Works and Teaching and Learning
I'm excited to share holiday news of the revitalisation of our Junior and Senior School learning spaces, how we are empowering our students via our Teaching and Learning Framework and S.M.A.R.T Goals, as well as an invaluable HSC resource for our current Year 12 students. For more information on the changes please see Ms Gabrielle Smith's Teaching and Learning report.
Student Achievements
Congratulations to the following boys on some great achievements:
NSW CIS Tennis Trials 
Congratulations to the following boys who have been selected to represent CAS at the NSWCIS Tennis Trials;
Roger Sweeney 
Nikita Nikitenko 
CAS Cricket
Congratulations to the following boys who have been selected on the following CAS Cricket teams;
Hirav Gandhi –  16s CAS Cricket team 
Maxim Brooks –  16s CAS Cricket team 
Harry Schultz – CAS open cricket team 
NSW Hockey Team Selection 
Kai Jones 
Old Boy News
Running for Lymphatic Cancer 
On Saturday, 20th February Joseph Simonella, Class of 2020, will attempt to run a 117.8km ultra-marathon raising awareness and funds for lymphatic cancer. Joe will be running in honour of Gary Kennedy's wife, Isabella Kennedy, who sadly passed away in 2020. His extraordinary journey will begin at Bondi Beach from where he'll make his way up to Palm Beach, and then back again along the same path.
Joe is aiming to finish the ultra-marathon in under 16 hours and he has invited anyone who would like to run the last 7km to join him from Hyde Park back to Bondi Beach.
Click on the link below to find out more about Joe's challenge and how you can help support him and this great cause: 
https://www.mycause.com.au/page/243539/joes-long-run
Flickerfest Film – Daniel Pomes
Congratulations to Year 12 2020 graduate Daniel Pomes, whose Industrial Technology – Multimedia HSC Major Work was selected for Flickerfest. Daniel's short film incorporates film, 2D animation, 3D animation, and visual effects, and was screened on Saturday 30 January at the Bondi Pavilion. 
Acceptance to AFTRS – Barney Wilson
Congratulations to Barney Wilson of Year 12, 2020 for his acceptance to The Australian Film Television and Radio School (AFTRS) in their Bachelor of Fine Arts: Screen Production course. (BASP). Being accepted to AFTRS is a great achievement and reflects Barney's skills and capabilities as a young film maker, shown throughout last year in his production and filming of his Visual Arts major work 'A Metaphor of the Mind'. We wish him luck in his exciting years of learning ahead and look forward to seeing his work on the big screen in the near future.
Heads of House Performance Reviews 
We are constantly seeking ways to improve the education delivered to our students. One way to do this is by evaluating the performance of our staff. 
We conduct Performance Reviews on our senior members of staff, to assist in delivering meaningful feedback and ensure that they perform at their best, both in terms of their teaching, general behaviours, and pastoral care. 
Feedback for performance reviews is currently sought from the College Leadership Team, a person's immediate manager, and their peers. We feel that it is important to hear the voice of our students as part of this process, and would like to include them as part of the review.  We would randomly select a number of students, and then forward them a short survey via email, which would typically take no more than 5 – 10 minutes to complete. The survey is conducted by an external company and is completely confidential. 
For 2021, we are continuing our reviews on our Heads of House. This means that we will be selecting 30 students from each relevant House to assist. 
If you do not want your son to participate in this program, could you please advise us via an email to lyardy@waverley.nsw.edu.au by Friday 12 February.  We will then remove his name from our randomised list. 
Thank you for your ongoing support of our teachers and staff.