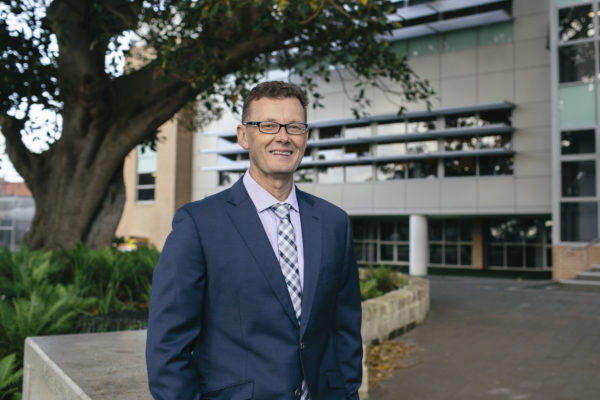 Reconciliation

This week the College has celebrated and supported National Reconciliation Week and its theme 'In this Together'. The dates for National Reconciliation Week remain the same each year from 27 May to 3 June. These dates commemorate two significant milestones in the reconciliation journey – the successful 1967 referendum, and the High Court Mabo decision respectively. 
In 2020, Reconciliation Australia marks twenty years of shaping Australia's journey towards a more just, equitable and reconciled nation. A lot has happened since the early days of the people's movement for reconciliation, including greater acknowledgement of Aboriginal and Torres Strait Islander rights to land and sea; understanding of the impact of government policies and frontier conflicts; and an embracing of stories of Indigenous success and contribution.
In speaking with a number of students this week, the boys questioned and raised the need for a greater rate of change, citing First Nations People's constitutional acknowledgement, the placement of Australia Day in the calendar, a more representative national anthem, and better health and education standards for all Australians as ways we could improve reconciliation.
Throughout the week, students at the Junior and Senior campuses have been participating in a number of activities recognising Reconciliation Week. Activities included recreating the Aboriginal and Torres Strait Island flags, conducting smoke ceremonies and playing music during breaks, showcasing the documentary 'In my Blood, It Runs' and today we had a special virtual Reconciliation Week Assembly.  Thank you to parents Ms Fran Grant and Ms Jasmin Speedy who assisted with this week's reconciliation online assembly and gave students a firsthand insight into reconciliation.  
Aboriginal Elder Aunty Maxine Ryan visited the College this week to consult on the design for Wingara at our Junior School campus. She will assist us in incorporating Aboriginal culture and fostering reconciliation in the spaces and elements of Wingara. Further information regarding the plans for Wingara will be shared in the next newsletter. 
COVID-19 Update
The senior campus underwent the highest possible grade clean last week over two days. Every classroom and building space was included in this clean. The clean included a biological deep clean and also a full fumigation disinfection service. 
For the student who tested positive to COVID-19 last week and then negative, with the parents permission and support, I can inform the community that he has returned a second negative test result which is wonderful news for him and his family. 
For further details regarding the College's protocols surrounding the resumption of modified co-curricular training, please refer to Mr O'Donnell's email sent to all parents and students earlier this week. 
For further details regarding the College's evacuation plan, please see the article following this one. 
Principal Award

This award recognises consistently good effort, behaviours, achievement and service across a range of events and subjects. These students have been recognised as going above and beyond 15 times by different members of staff to achieve 3 Gold Awards. Congratulations to the following students on receiving the Principal Award:
Kayden Baker (7), Connor Andrews (9), Emmanuel D Bartolo (11), Aaron Dimovitch (11),  Arch Gardner (11), Joshua Grant (11), Jack Hickey (11), Joshua Cornelius (12), Thomas McMahon (12), Jordan Swann (12).
Year 12 Tutorials

Congratulations to staff and students who have embraced the Saturday Year 12 tutorials. 
If you have any questions regarding these sessions, please make contact with Mr Stephen O'Donnell on sodonnell@waverley.nsw.edu.au. Please encourage your son to attend the relevant tutorials to his pattern of study. 
Old Boys Union 

Congratulations to the following Old Boys who have been appointed from last Sunday's AGM to the Executive and Council Members for the next 12 months. I acknowledge their desire to give something back to the College that set them up well for their respective careers and a desire to support their peers through life's journey. Our Alumni and Development Officer, Ms Venettia Miller will continue to work closely with our old boy community and can we contacted on vmiller@waverley.nsw.edu.au 
Executive 
President – Mr Salvatore Riolo, Vice President – Mr Col Blake, Treasurer – Mr John Hilton, Secretary – Mr Chris O'Sullivan, and Assistant Secretary – Mr Peter Hannigan. 
Council Members 
Mr Warren Boyd, Mr Michael Dignam, Mr Peter Frost, Mr Sam Hardjono, Mr John Karras, and Mr Brandon Perry. 
Ruben Centre

The Edmund Rice Foundation Australia (ERFA) has supported for many years a school in Nairobi, Kenya called the Ruben Centre. For the last 20 years, the 500 Supporters Group has been the main source of fundraising for the Ruben Centre. The Ruben Centre provides services to the people of the Mukuru Slum – one of Kenya's largest informal settlements. The Ruben Centre educates nearly 3,000 students, its medical clinic provides support to thousands and the Ruben Maternity Clinic has assisted in reducing mortality rates in childbirth significantly within the slum area. Staff members Ms Geraldine Cullen, Ms Trish Alborough, Ms Cathy O'Sullivan and Ms Martina Cooper have all visited the school. 
Each year the 500 strong network gathers at the MCG for 2 lunches. The COVID-19 pandemic means they are unable to gather in person this year just when Ruben is relying on our network community more than ever. We all know how challenging this pandemic has been here in Australia, but it's almost impossible to imagine the health and economic impacts on families living in 3m x 3m shacks in a slum with no running water and no jobs to go to. A lunch video has been created with AFL legends Johnathon Brown and Kevin Sheedy, and ex-politician Jeff Kennett. Please click here to join us and support the Ruben Centre.