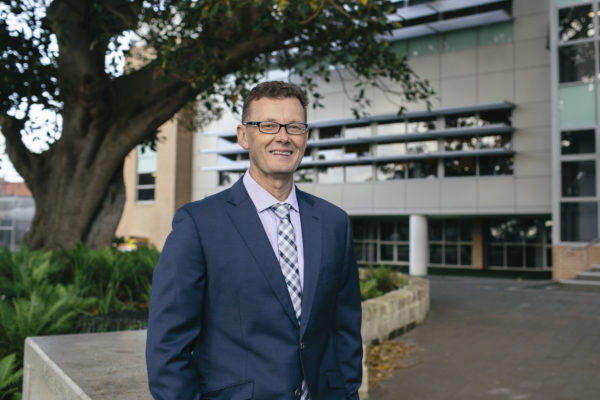 Dear Parents and Carers, 
I hope your son's term has been a productive one thus far and that he is travelling well as we approach the end of Week 6. I hope he is preparing well for upcoming examinations and assessments. With one month of Term 3 left, this is the time for him to build on his learning in each subject area and work particularly closely with his teachers. 
Updated Off-Campus Learning 
It has been reassuring to see that the reported cases of COVID-19 in NSW are reducing each day. With the current figures, we are hopeful that teaching will remain on campus. However, if we are required to switch to off-campus learning again in the future, it is vital that we are prepared for a seamless transition. 
Please view the updated Off-Campus Learning Guidelines here. 
ICAS 
I have been impressed to see so many boys sitting for the ICAS competitions in Science and English. These assessments are designed to recognise academic excellence and assess students' ability to apply classroom learning to new contexts, using higher order thinking and problem-solving skills. 
The assessments are based on the curricula for the relevant year. Students are asked to demonstrate a deeper, integrated, and thorough level of learning. UNSW has been providing these opportunities for the last 35 years.  
National Science Week
Theme: 'Deep Blue'
Thank you to the Science staff for driving a range of wonderful initiatives as part of National Science Week, including a virtual escape room with prizes, a number of practical experiments such as flaming hands, and the Education Perfect competition. 
Wear it Purple Day 
Tomorrow, we are celebrating Wear it Purple Day, which strives to foster supportive, safe, empowering and inclusive environments for people who associate as part of the LGBTIQA+ community. I am grateful to Ms Peta Friend, who is kindly sharing her story with us as a Waverley College graduate (1979) and spokeswoman for Wear it Purple Day. 
As an EREA school, one of our touchstones is Inclusive Community, which means that we respect difference and the dignity of each individual. We want our school to be a safe and inclusive learning community for all students. 
 It is well documented that there is still significant homophobic and transphobic bullying throughout society. Several young people have taken their lives following bullying and harassment resulting from a lack of acceptance of their sexuality or gender identity. 
 The aim of further education in this area and days like Wear it Purple Day is to raise awareness of sexuality and gender identity, and to challenge harmful social cultures.
College Psychologist Ms Tessa Prior has provided the following links if you are looking for more information or resources in this area: 
Staff Farewell & Welcome
After 20 years of service, Mr Kris Wojciechowski is retiring. Kris has worked across a number of areas with our campus team over the years – most recently in the Senior School printroom, where he ensured that teacher resources, examinations, assessments and student work were printed in a timely fashion. We wish Kris the very best in his well-deserved retirement. 
Welcome to Ms Catherine Sharpe, who replaces Kris in the printroom. Catherine has over 13 years' experience at Ascham School printroom. 
2020 CAS Winter Teams
Congratulations to all of our winter co-curricular teams. Well done to our Cross Country team, who came 2nd at CAS; 1sts and 2nds Rugby, who won CAS with an undefeated premiership; and AFL, who won CAS for the third year in a row with an undefeated premiership.
While we couldn't actually play CAS Representative fixtures this year, CAS felt that students deserved to be acknowledged for their efforts during the season.
Below are the CAS Merit teams for AFL, Football, Rugby and Volleyball. Boys in Years 11 and 12 are allowed to purchase a CAS tie for being selected in a Merit Team. Please see Mr Stephen O'Donnell or email sodonnell@waverley.nsw.edu.au to place an order for a tie. Orders close on Friday 28 August. 
Congratulations to all.
AFL
Reid McNamara – FF

Zach Murphy – Mid

Noah Mitchell – Centre

Tobi Renshaw

– HF

Matt Higgins-Titsha – Interchange
Football
Rugby
Reeve Smith – Loose head prop

Fritz Jahnke-Tavana –

Lock

Davvy Moale – Blind side flank

Jordan Swann – Outside centre

Ronald Volkman – Fullback

Clem Halaholo – Lock

Will Baker – Backrow
Volleyball
James

Tzavaras

Saem Goffe