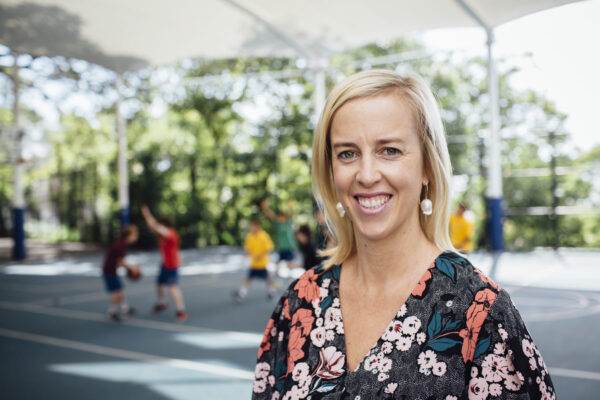 Welcome Back
I hope this message finds you all well and in good health as we welcome everyone back to school for the start of Term 2. I trust that everyone had a relaxing and enjoyable break and is ready to resume their studies with renewed energy and enthusiasm.
As we begin this new Term, I would like to take this opportunity to remind our students of the importance of using feedback from Wednesday's Parent/Teacher/Student Interviews to set academic goals and stay committed to their studies. This is a crucial time of the year, and we must all work together to ensure that our students receive the best possible education.
Our teachers have been working hard to develop engaging lessons that will challenge and inspire our students. We will continue to provide a supportive and inclusive learning environment where all students can thrive and reach their full potential.
Nurrunga Newsletter
Just a friendly reminder, particularly to our Year 7 parents/carers, that the Nurrunga digital newsletter is the College's main form of communication with you. Updates and reminders are also sent via the Waverley College app. It is essential that you please put aside time each week to read the important messages in Nurrunga, which is delivered to the email address of every parent/carer, student and staff member every Friday afternoon during Term time.  
ANZAC Ceremony and Coloured Diggers March
On Monday, 24 April we commemorated our 2023 Anzac Day service. Years 5-12 students, staff, official guests, and our College community assembled in the Centenary Quad to mark this national day of remembrance. Anzac Day "marks the anniversary of the first major military action fought by Australian and New Zealand forces during the First World War." – (Australian War Memorial website.)
Mounting the Catafalque Party opened the service and College Captain, Lachlan Grant, gave the Acknowledgement of Country. Commanding Officer – WCCU, MAJ(AAC) Julie-Ann de Kantzow welcomed our community, delivering a memorable speech about the Australian Light Horse Brigade. She particularly educated us on the bravery and sense of duty of the 118 Indigenous Australians – the highest number of Indigenous servicemen of any regiment within the Australian Defence Force in World War I – who had to anglicise their names in order to sign up because they were not yet recognised as citizens.
These men were part of the well-known mounted charge of 1917 who defeated the Turkish defences, and captured the town of Beersheba, which meant that the British Empire forces were able to break the Ottoman line and move into Palestine. 
As we viewed black and white archival images of World War I on the large external screens, MAJ(AAC) de Kantzow solemnly reminded us that the descendants of these servicemen sit amongst us today, including one Waverley student whose great-great grandfather, Indigenous Trooper Frank Fisher, was part of the Beersheba charge. A black and white photo of Frank Fisher in his military uniform was displayed on the large screens. Frank was also the great grandfather of the Olympic gold medallist, runner Cathy Freeman. MAJ(AAC) de Kantzow asked that we think of, and mourn, those who are not here.
Prayers of the faithful were each read by students from the SRC, after which images of the young men of Waverley College killed in action in World Wars I and II were exhibited, one by one, to the moving strains of the hymn 'Nearer My God to Thee.' The laying of the wreath was performed by CPL Archie G and CPL Harrison T, 'The Ode' read by CUO Thomas G, and 'The Last Post' and 'The Rouse' beautifully played on the balcony of Level 3, by CPL Lachlan I. After we sang the National Anthems of Australia and New Zealand, a closing prayer completed the ceremony.
A special Light Horse Brigade exhibition will be displayed in the Senior School Library from Period 6 today. I hope all students will make the time to visit this exhibition to learn more and contemplate further the service of these remarkable men – men who gave us the freedom and security we enjoy in Australia today.
Beginning in Redfern 17 years ago, each ANZAC Day, Aboriginal and Torres Strait Islander service personnel who served Australia in overseas conflicts are recognised in the Coloured Diggers March. It begins at Redfern community centre and marches to the cenotaph at Redfern Park for the formal ceremony. Because the contributions and stories of First Nations servicemen and women in Australia have been largely overlooked in Australian history, each year this March is an impetus for truth telling and a commemoration of First Nations peoples' resilience and service.
During World War I, for example, Aboriginal and Torres Strait Islander men were legally not allowed to join up, however over 1,000 served in this war with 70 serving in Gallipoli. After this war, these men were denied many of the benefits afforded to the non-Indigenous men who fought with them. Moving forward, we hope that events like this can make a significant contribution to the broader Reconciliation movement.
Scholarship Awarded to Alum of Waverley College
Congratulations to Clement Halaholo (Class of 2022) on being awarded the highly esteemed ISCA Waratahs Scholarship 2023 by the International College of Management Sydney (ICMS) and International Sport College Australia (ISCA).
The ICMS Scholarship Program commenced in 2011 and is underpinned by three key values. Firstly, benevolence, this is our key platform to give back and prioritise corporate and social responsibility. As an independent higher education provider, the volume of giving at ICMS is unique.
Youth Clothes Swap at Bondi Pavilion this Sunday
This Youth Week, swap your pre-loved clothes, update your wardrobe and save money and the planet.
When: Sunday, 30 April, various times.
Where: Bondi Pavilion
*Please note Youth Week activities are ONLY open to people aged 12 – 24.