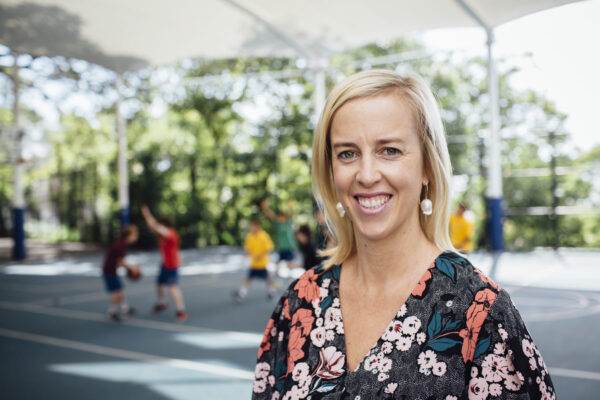 Discussing War and Conflict – SchoolTV
Children are frequently exposed to distressing news through the 24-hour news cycle and social media. These experiences can provoke anxiety, especially in young minds still forming their worldviews. Parents and caregivers should be mindful of overexposure to such content as it can lead to symptoms similar to post-traumatic stress disorder. Children's responses to trauma can vary, from being strong emotional reactions to being indifferent. It can leave an emotional imprint that can affect a child's behaviour and perception of danger.
Children need reassurance about their safety as they navigate uncertain times. Tailor conversations to your child's age and emotional maturity. Younger children benefit from simplified explanations focusing on peace, empathy, and cooperation, while older children can delve into historical events, root causes of conflict, and the complexities of international relations.
Before discussing these topics with your child, it is also important to assess your own emotions and comfort level. By staying calm and providing physical comfort will help your child regulate their own emotions. In challenging times, compassionate adults play a crucial role in helping children cope with anxiety and providing hope and understanding in our complex world.
This Special Report provides guidance on how to tackle this difficult topic and helping children understand there is still hope in our complex world. Please take a moment to reflect on the information offered, and as always, we welcome your feedback. If this raises any concerns for you, a loved one or the wellbeing of your child, please consider seeking medical or professional help.
Click here to view the SchoolTV Special Report
Body Image Forum for Parents and Carers 
On behalf of Allegra Spender, Member for Wentworth, below is an invitation for parents and carers to attend a Body Image Image Forum, on Wednesday, 1 November 2023, 6pm-7:30pm in Bondi Junction. Parents and carers can RSVP using the QR code on the below invitation.
Paul Dillon Parent Seminar at Waverley College, Tuesday, 14 November 2023, 6pm-7:30pm
We are fortunate to have Paul Dillon visiting Waverley College on Tuesday, 14 November to speak to our parent community about what parents need to know about teens, parties, alcohol, vapes and risk taking. 
Paul Dillon has been working in the area of drug education for almost 30 years. Through his own business, Drug and Alcohol Research and Training Australia (DARTA), he has been contracted by many organisations to provide updates on current drug trends, as well as advice on alcohol and other drug issues. He continues to work with many school communities across the country to ensure they have access to quality information and best practice drug education.
If you would like to attend the Parent Seminar, please RSVP by completing this google form by Wednesday, 8 November. 
Ms Gabby Smith
Deputy Principal – Students
gsmith@waverley.nsw.edu.au
---
Waverley Launches our Christmas Appeal for the Matthew Talbot Hostel
Donations Required
Matthew Talbot Hostel is a wonderful organisation helping over 35,000 Sydney men each year in providing accommodation, health, counselling and employment assistance. Waverley has had a long history of boys helping in its kiosk in Woolloomooloo, and strongly contributing towards making Christmas easier for those in need.
All boys from all Houses from Years 5-12 are encouraged to bring in toiletry and other items in order to be able to provide essential packs for the homeless and marginalised groups which the Matt Talbot Hostel provides assistance for.
This will run from Week 4 for the whole month of November. Tevlin House students have their Social Justice focus area in homelessness, and will be actively promoting the request to contribute items, and reflect the new Waverley theme of "stronger together, united as one."
All donations can be brought into daily Mentor Groups, or to the Wellbeing Centre (Senior School), or Junior School Office.
Item list for Waverley Students to Bring in (please note these items must be new):
Toiletry Pack Items – small traveller size ideal (150 toiletry packs are distributed each fortnight to the men accessing services at MTH)
toothpaste and toothbrush
soap / body wash
razor, shaving foam/ gel
deodorant (small roll on variety)
combs
tissues (small packets)
q tips (cotton buds)
nail clippers
Mens underpants (XL and XXL especially required)
Socks (plain white or black in L size)
Many thanks for your support of this great appeal.
Mr John McCallum
Head of Tevlin House
jmccallum@waverley.nsw.edu.au