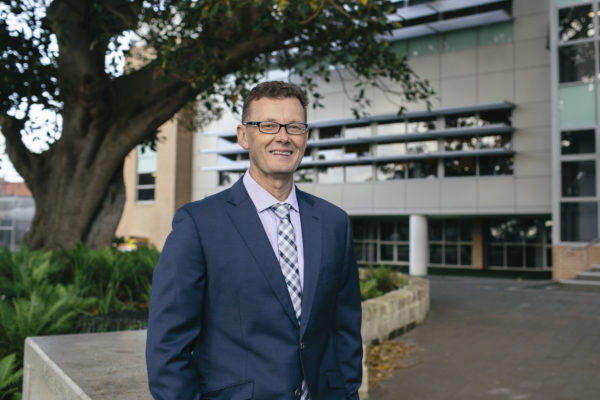 Welcome back to Term 3
I hope your sons had a nice holiday and are ready for a great term ahead. At the whole school assembly this week, I spoke about the new opportunities that a new semester can bring through reflection and recalibration. 
'To reflect on one's performance is a good thing, it encourages change in oneself, change in direction, change in behaviours and therefore the possibility of change in outcomes. But sometimes working out how to create change in yourself is the difficult part and that is where recalibration comes in. To recalibrate is to make small changes to an instrument so that it measures accurately. It is also to re-examine one's thinking, system of values, and to correct it in accord with a new understanding or purpose. So, if recalibration is about making small adjustments to the instrument and the instrument is you, then what are some good examples that will bring about the desired change?  
Exercise – it affects your mood and improves your body's performance both physically, emotionally and mentally. Top academics ensure they exercise regularly. 
Diet – what you put into the instrument, your body, affects performance and how it operates. It is the same with hydration, most headaches are fixed with more water consumption. 
Sleep – the Coach of the Seattle Seahawks, Pete Carroll talks about sleep as his greatest weapon in delivering results as a coach. When his players get adequate sleep, they play better. I am sure he adds something else into his coaching matrix, but he rates sleep as the key performance indicator. 
Repetition/Habits – one of my favourite authors Malcolm Gladwell states that it takes 10,000 hours of intensive practice to achieve mastery of complex skills – good behaviour in class every day, revision each night, 10 minutes of reading every day, and writing out your notes are proven ways to improve your learning. Make this one of your SMART goals for this term    
Technology – humans were not designed to be connected to technology all day and night. It takes an hour for your eyes and brain to unwind properly from looking at a screen. I encourage you to get your technology usage under control for better overall wellbeing and to find other ways to relax – go for a walk, play with your dog, cook a meal, or help someone out.  
Trial & HSC Examination tips
I was lucky enough to attend a session this week with all of the Year 12 HSC ATAR students and Old Boy and 2015 College Dux, Adam Hegedus. Adam shared with the boys his tips and approach to studying for the Trial and HSC examinations. I include some of Adam's tips below: 
Work out where you study most effectively. The UNSW library for example was my choice, but there are social levels of the library and quiet levels and sections. A combination of both is good. Sometimes I needed to collaborate with friends from other schools, to share notes, predict questions and hear their perspectives. But when I really needed to focus, I booked out quiet sections of the library. 

Beat procrastination by taking a break every 30 mins. Be strict on what you want to achieve in that 30 minutes. Put your phone in another room or switch it off.

Try and predict the questions and write practice essays on those topics. Submit your essays to your teachers for feedback. 

Do lots of past papers 

I took lots of notes and I kept refining these notes down until I had two pages of notes per subject. I also recorded my notes and listened to them to utilise different senses in my mind. 

Build study groups and share notes with your peers and across schools – we are all in this together 

Use the feedback from tasks that haven't gone as expected to strengthen gaps in your knowledge 

Learn the syllabus documents and content 

Use all the resources that you have at your fingertips, like Edrolo and Atomi 
I encourage you to read Mrs Watson's article in this newsletter which unpacks Adam's session in more detail. 
Staff Farewell
On behalf of the College Community, I would like to thank Mr Brad Thompson for his service to the College over the last eighteen and half years. Brad served in the HSIE Department and also contributed significantly to Quinn House, basketball and our Cadet program as an officer and also heavy vehicle driver.  We may see him as a casual teacher from time to time, but we wish him all the very best in his future endeavours as he makes the transition to retirement. 
Mr Graham Leddie – Principal