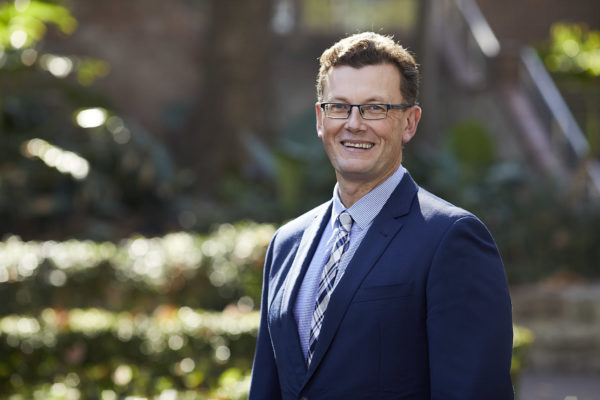 Our thoughts and prayers are with Mr Anthony Gibbs and Mr Chris Balkizas and their respective families. Both gentlemen's mothers passed away this week. If you are in one of their classes, gents, it would be nice to offer your condolences at your next interaction with them, and know that their grief will still be very raw, so look after them. 
I would like to welcome Ms Stephanie Falk who has been appointed to replace Ms Dechantel Green in Visual Arts. Stephanie previously worked at Prairiewood High School and Carlingford High School and will be with us for the remainder of the year. 
Each day is an opportunity for students to honour giving preference to one another. From doing what we can to limit the opportunity for the spread of this pandemic, and caring for those who carry heavy burdens, through to the way we speak and conduct ourselves.
The resilience and consideration that I have seen from so many in our school community as we learn from home and live in lockdown, is to be commended. Waverley College is proud of how its students have continued to apply themselves to their studies and demonstrate patience and compassion during a challenging time.
And I want to remind you and all students that every action in life has a consequence. You have the opportunity to be a person who leaves people and places better for you having been there.
Equally, any poor behaviour, even off-campus during lockdown, will be held accountable by the College. 
We are all responsible as individuals to make good choices, and boys who respect themselves will choose to honour others over themselves. Boys who respect themselves will be brave and confront negative behaviours – including in their own lives. They will lift others up, and know that there are healthy ways to 'blow off some steam' that are not at the expense of others. There is no acceptable level of disrespect.
Challenges are an opportunity for tenacity and character to be built if we continue to make wise decisions, even when things are hard. 
Here are some of the key principles that we teach students, that you can share at home:
Remind your son

often

that most of our actions have either a positive or negative consequence. Problems arise however, when we don't think about or recognise the possible consequences of our actions, or we get away with our actions a few times without a consequence, which leads to a false sense of security.

Encourage your son to make good choices in his life and that learning from mistakes is very important in determining the man he will become. If your son makes a poor decision, help them reflect on the specific behaviours without blaming, by asking questions that guide them in the process of problem-solving and making things right:

What happened?

How did it happen?

How did you act in this incident?

Who do you think was affected/hurt?

How were they affected/hurt?

What needs to happen to make things right?

If the same situation happens again, how could you behave differently?

What consequence would you expect if this behaviour were to occur again?

What support do you need? Who can you go to for support?

The Prince Boofhead Syndrome

by Dr Michael Carr-Gregg is an excellent book that I highly recommend for parents of boys.

Constantly reinforce that witnessing inappropriate behaviour and tolerating it, is actually participating in the appalling behaviour.
Child Perpetrators of Cyberbullying and Discrimination – There are Consequences
During the NSW COVID-19 lockdown, many of us have spent more time than usual using the Internet to learn, work and communicate. Online interactions can be complex, particularly during a pandemic. Please remind your son/s to be extra careful with their words and actions online and when sending messages by email, phone or computer. 
'Cyberbullying' is bullying online via Social Media or via messages sent by email, phone or computer. Although in Australia there is no specific legislation used for cyber-bullying, there are other laws that police can access to arrest and charge offenders. Such offences fall under the Commonwealth Criminal Code, 1955. Division 474, subdivision C. Telecommunications Offences.
The law in the area of cyberbullying is complicated, and even if a perpetrator is under 18, consequences can be serious. Did you know that cyberbullying by children can also be considered a crime? There can be legal repercussions for youth perpetrators, even if they are as young as 10.
Under current national or NSW law, children may be charged by police, and if guilty, may receive a criminal record or be sent to gaol. Parents play a critical role in preventing cyberbullying by helping their son/s to develop empathy for others. 
Discrimination Laws also apply online. Making inappropriate or derogatory comments about someone's race, colour, sexual orientation, disability, religion, gender, national origin or age is completely inappropriate and a place one should never go, even if the person is in conflict with you or your opinions. Further to discrimination laws, the Australian federal law makes racism and hate speech unlawful under section 18C of the Racial Discrimination Act. 
This challenging time is an opportunity for all of us to be mindful of others, and do what we can to demonstrate kindness and lighten each other. In a world of 24/7 news and constant information flow, we can get caught up thinking we need to comment on everything, but with increased screen times, perhaps less engagement and spontaneous opinion being offered is more appropriate. I came across this advice shared with me: 
Today I saw something online I didn't agree with 
I didn't get offended 
I didn't comment 
I didn't feel the need to change their mind 
I still like the person 
I kept scrolling and went on with my day 
Please work with us to help your son/s to both understand the consequences and be a responsible digital citizen.
CAS Winter Co-curricular Update 
The Heads of the CAS schools yesterday decided that, in the light of current restrictions, the remainder of the winter sport competition for 2021 would be cancelled. Decisions regarding future CAS sporting competitions and fixtures will be made and communicated as guidance is issued by NSW government and health authorities. Whilst we understand the disappointment caused by these developments, the CAS will continue to uphold its overriding duty to act in a manner which promotes the welfare of the wider community. – Chair of CAS General Committee
Wavelength
The winter edition of our biannual alumni magazine Wavelength is nearing publication and will comprehensively cover the many exciting changes and achievements accomplished since the last issue. It celebrates the latest news from Waverley College and its diverse and well connected Old Boy community. If you are an Old Boy and have new email or postal details, please contact alumni liaison officer Ms Venettia Miller. E: vmiller@waverley.nsw.edu.au | T: 02 9369 0773
Waverley app
We have received exceptional feedback about our Waverley College app which we use as a central portal to communicate with parents. The uptake in subscriptions has far exceeded our expectations, and I'm pleased to report that app is now live on 1481 devices! Features include: Notices, Nurrunga, Co-Curricular, Parent Lounge, Calendar, Absences, Contacts, Maps and Links. It is important to download the app because from Sunday 1 August, SkoolBag app and Team app will be discontinued at Waverley.