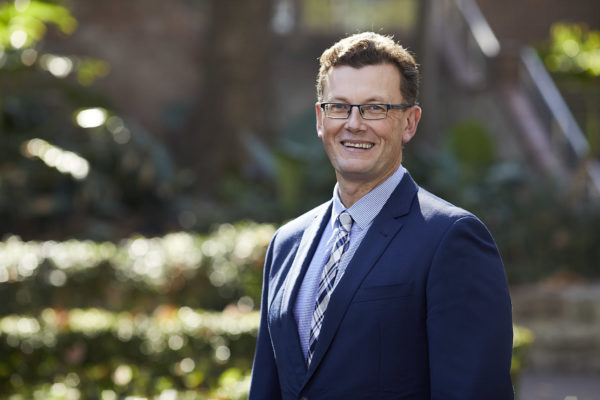 Dear Parents, Carers and Students
I wanted to take this opportunity to write and thank you for the tremendous amount of support you have shown towards one another during this long period of lockdown. It has tested all of us and brought to the fore the strength of the Waverley community. In challenging circumstances we can often discover surprising things about ourselves and also take advantage of new opportunities for growth.
I thank everyone for the dedication that you have given to our Online Learning Model at Waverley College throughout Term 3. We appreciate the wonderful work of our staff who have continued to teach every period online, to ensure structure, connection and explicit teaching opportunities for student engagement.
We have really appreciated the feedback in Term 3 that you have shared with Wellbeing mentors and via other communication channels. Please rest assured that we take all feedback seriously and have reflected thoughtfully on the current Online Learning Model, particularly regarding how we can further support the mental health and wellbeing of our students as online learning continues into Term 4.
Adjustments to the Term 4 Timetable
Junior School
Please note that the Junior School timetable will not be changing in Term 4. Adjustments are only being made to the Years 7-12 timetable.
Senior School
We recognise and validate the struggle many students have experienced in keeping up with their online learning workload whilst trying to stay on top of assessments and exam preparation. To alleviate this pressure, we are adjusting our assessments for Term 4 to better support the online learning environment by introducing a valuable 'Consolidation Day' every Wednesday until we return to face-to-face learning. We expect that this will help to provide reinforcement, continuity and an opportunity for the students to stay on top of their workload.
Each Wednesday will begin with Wellbeing at 8:45am (moved from Monday) where the Wellbeing Mentors will have the opportunity to check in with their students.
The day will then continue with condensed 20-minute periods. This will provide time for students to check in with their teacher, ask any questions and/or receive any necessary feedback in regards to assessment preparation, including writing study notes or working through specific assignments. 
These classes will conclude at 11:20am. After this time we are expecting that students will consolidate their work requirements, whether this be class work, assessments or exam preparation.
Below is the updated Online Learning Timetable for Years 7-12:
Congratulations Year 12 Early Entry Applicants
I would like to congratulate those who have received an early offer to a university this week. The past two years of schooling have been exceptionally challenging, and it is fantastic to see that some Year 12 students have taken advantage of these valuable Early Entry university opportunities. Please continue to read Ms Knowles' weekly Careers newsletter to stay informed about upcoming application deadlines, particularly those in September and October which include:
September
UAC Early Bird applications – closes 30 September 

The

reopened

Macquarie Leaders & Achievers Scheme – closes 19 September

The Schools Recommendation Scheme – closes 19 September

ACU (Australian Catholic University) Early Entry (Guarantee) – closes 24 September

SCU (Southern Cross University) 2022 STAR Early Offer program – closes 30 September
October
UNE (University of New England) Early Entry – closes 1 October and students get a guaranteed offer in November
Year 12 Music 
Congratulations to the following Year 12 students who completed their HSC Practical Music examination today at school — thankfully! 
Harrison Palmer, Saem Goffe, James Simpson, Joseph Agius, Conor Carr, Tobias Williamson, Diego Berdaa, Jack Fitzgerald, Luca Wilson, Dante Bryan, Darcy Bourke, Liam Gregorio, Rory Hughes.
Well done to the music team for ensuring this was possible. 
Employment Opportunity
The College has been made aware of the following employment opportunity: Testers required for Rapid Antigen Testing in EQ Carpark, Moore Park. Applicants need to be 17+ and will have had to have had at least one vaccination – this is for insurance and safety for the testers and public alike.
In order to apply for these positions, applicants need to complete a course. The cost of the course is $240.
Achieving two nationally-certified accreditations in COVID-19 marshalling and infection control, plus pathology sampling (apart from blood), are going to be extremely useful in the upcoming years, particularly as we learn to adapt and live with COVID-19.
The course is self-directed online learning in 17 modules. It can be completed in 24-30 hours and then four hours hands-on advanced life support, plus two hours site induction in use/delivery of rapid antigen tests and use of NSW Health compliant software.
Testers will be quickly earning a generous hourly rate.
Once you enrol in the course, send your name, email address and phone number to: doctorjvc@gmail.com
Dr Cumpston will contact you and offer support during the training and then provide employment. 
Staff updates
We farewell Ms Cassie Foster this term as she commences her Parental Leave. The College wishes Cassie and her family well. We welcome her back in Term 3 of 2022.
Happy Holidays 
I wish all Waverley families in our community a very safe and happy holiday break. I hope you enjoy this time of rest and rejuvenation and remember the many things we have to be grateful for and to look forward to. Keep looking out for each other and checking in on one another. This difficult time will pass. Stay mindful of good sleep, getting outside in the sunshine, and eating thoughtfully, because these things will help you thrive. I thank you for continuing to place your trust in Waverley College and will see you all online with fresh energy and ideas in Term 4.