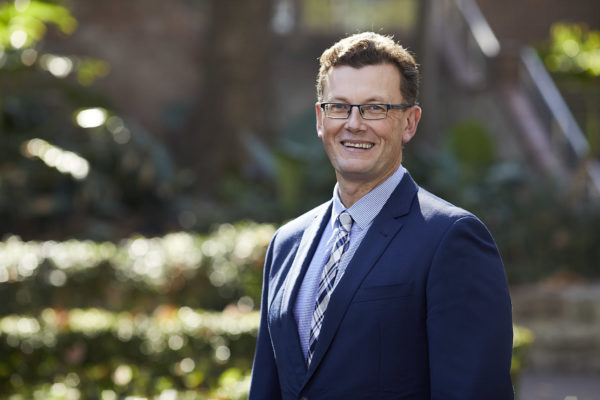 Year 11 Leadership Assembly
At the beginning of the term, our four College Captains, House Captain and Prefects were announced for 2022. At Monday's Year 11 Assembly, we were able to present the leaders with their badges. Once again congratulations to our student leaders.
Year 12, 2022
On Monday, the Year 12s (2022), were involved in a meeting to go through HSC Examinations protocols, and to check their HSC Confirmation of Entries sheet. The aim of this meeting was to ensure they understood all of the behavioural and administrative expectations required of them over the next three terms, with respect to the HSC. 
How to Subscribe to the Waverley app
Have you subscribed to the Waverley app? It really is essential, because the College uses the app as its central portal to communicate with parents. Features include: Notices, Nurrunga, Co-Curricular, Parent Lounge, Calendar, Absences, Contacts, Maps and Links.
We send regular updates through the app. If you've not subscribed already, the username you need for the app is your family ID, the same one that you use to access the Parent Lounge, where you book Parent/Teacher interviews and obtain school reports.
The app can be downloaded from your app store. Please use the following instructions to download and set up the app:
Should you have any questions, suggestions about the user experience, or are having technical issues, please contact app@waverley.nsw.edu.au
Wingara Project – Landscape Regeneration
We are excited to launch this dedicated webpage about our proposed vision to convert bushland at the rear of the Junior School Campus, into safe and accessible learning and recreation space. As many would know, this vision has been a long time in the making, and we are looking forward to continuing to develop a proposal, in collaboration with the College and broader communities, that will benefit students, staff, and parents, now and into the future.
Staff Farewells and Update
I would like to acknowledge the teaching and support staff who have served the College well over a number of years, and who are leaving our community at the end of this year. 
Mr John Boyd retires after 26 years of distinguished service in the classroom as a PDHPE teacher, mentor and in our co curricular program across both Cricket and Rugby. John is a gentleman who has touched the lives of many young men, and been a wonderfully supportive colleague; Ms Julie Williams and Ms Sharon Baldock have run our Junior School Tuckshop for 17 and 22 years respectively, where they have served passionately and creatively in looking after the food requirements of the boys; Ms Michaela Dee leaves us after 11 years in our English department and is taking up a teaching role at De La Salle Cronulla; Mr Garth Aird has ably led our TAS Department for 10 years, and has accepted a role with St Paul's College, Manly as a VET and Careers Pathways Coordinator; Mr Kyte Gawman has been the Assistant Head of Science during his time, and leaves us after 8 years to take up a Science teaching position in Mossman, Queensland; Ms Belle Buchan has taught with us for 8 years as a PDHPE teacher, and will be teaching at Illawarra Grammar school and St Mary's Star of the Sea Wollongong; Ms Olivia Kite has ably led Quinn House and heads to Kinross Wolaroi School in Orange as Head of Wellbeing; Mr Lachlan Hillman has been the Assistant Head of Mathematics and leaves us after 8 years to take up a teaching position at De La Salle Cronulla; Mr James Horrocks has ably led Brennan House, and leaves us to take up the role of Director of Learning Integration at OLSH; Ms Ashleigh Della Marta is the Assistant Head of Mathematics, and leaves us after 6 years to take up a teaching role at St Catherines School; Ms Davina O'Garry leaves us after 6 years as a TAS teacher, and is returning to Ireland; Mr Angus Brotherton returns to his home town of Orange after 3 years with us, and has accepted a TAS teaching role at Kinross Wolaroi School; Mr Jack Lavorato leaves us after 3 years, to take up a position at Coogee Prep; and Mr Tom Mitton leaves us after 2 years to take up the Coordinator of PDHPE and Sports at SCEGGS. 
We have recruited strongly over the past two months, and look forward to welcoming new staff at the start of 2022. The following staff are on leave for 2022: Mr Kyle Newbury (TAS Department), Mr Anthony Gill (Junior School), Mr Kendall Robinson (Junior School), Ms Katia Iturrieta (Junior School) and Ms Nina Strzechowski (Science Tech Assistant).
I would also like to acknowledge the wonderful work completed whilst acting in respective senior positions of Ms Gabby Smith as Acting Deputy Principal – Teaching & Learning (18 months), Ms Gaby Bransby as Acting Director of Junior School (18 months), Mr Stephen Ghattas as Acting Assistant Director of Junior School (12 months), and Mr Tom Mitton as Acting Assistant Director of Curriculum Junior School (12 months). I have appreciated their skills and wisdom, particularly throughout the pandemic, which has required innovative thinking and leadership. 
Mr Mark Fragias, Waverley College Advisory Council Member – Farewell
Mark Fragias has decided to step down from the College Advisory Council as of the end of 2021. On behalf of the College Community, I thank Mark for his dedicated service to the College over the last 6 years. Mark has brought his business and community acumen and experience to the table, and been heavily involved in the Master Plan development, real estate acquisitions, and uniform renewal process. Mark's infectious enthusiasm to see the College develop and improve its standing in the community has been highly valued, and we thank Mark for his wisdom, care and service to the College. We wish him all the best in his future endeavours.