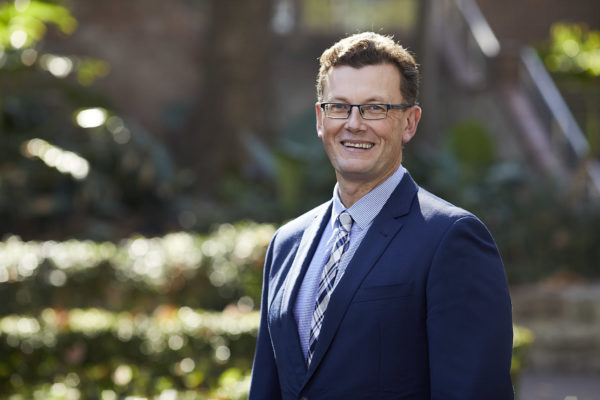 Read more: Government Funding Reductions, Co-Curricular uniform changes, Masterplan and SchoolTV Resources
---
Government Funding reductions 
The College has been made aware that it will receive less government funding this year and into the future. The government's funding calculation model Direct Measure Income (DMI) is based on parental income. The College currently receives its funding from College Fees (60%) and Government Funding (40%). With these changes announced, the ratio will change to something closer to College Fees (66%) and Government Funding (34%). There is a $1.6M funding shortfall for 2021 and into the future. Put simply, this equates to approximately $1100 per student. We are discussing these issues with the College Finance Committee, College Advisory Council and our governing body EREA at present, and will communicate regarding the impact this will have. The College will look at all options including operational cost savings. 
---
Master Plan Stage 1 
The College architects are currently working on stage 1 of the new master plan which aims to ensure we have teaching, learning and wellbeing spaces that meet the educational and developmental needs of our students now and in the future. Stage 1 includes the refurbishment of classrooms and staff areas in the Main Centenary Building (East, West and North). It also sees a new building being built between the tennis courts and the Performing Arts Centre. This new building would house a Science Centre along with PDHPE and wellbeing spaces. On the Junior School campus the heritage building Froebel House would be refurbished along with the development of outdoor play spaces in Wingara. 
---
SchoolTV Resources
I would like to remind you of a digital wellbeing resource that helps to empower parents with credible, sound information with realistic strategies. It is produced utilising Australia's leading experts on a number of topics affecting young people and families.
Click here to investigate these high-quality resources on your smartphone, tablet or laptop.
You will find relevant and informative short videos and factsheets covering topics such as: consent, mental health, body image, cyber safety, drug and alcohol awareness, together with links to relevant websites including Beyond Blue, Black Dog, Head Space, Reach Out, Youtube clips, and TED Talks.
You will hear from experts like Dr Michael Carr-Gregg, one of Australia's most prominent adolescent psychologists and leading authorities on teenage behaviour. I hope you may find this resource helpful and practical as we work together to raise the best possible men we can. 
---
Waverley College Uniform Change 
Over two and a half years ago, the College made the decision it was time to renew and refine our student academic, physical education and co-curricular uniforms. Previously, the College had two different uniforms between the Junior and Senior Schools, different uniforms between summer and winter, half the school wearing ties and the other half wearing an open neck shirt, and a multitude of different colours, versions, shades and styles of co-curricular uniforms. This is not the first time in the College's 118-year history that uniforms have been reviewed or changed. The archives show that College uniforms and styles have changed, been reinterpreted and evolved over the years. 
The brief was to create a practical, contemporary and consistent look and feel across all of our uniforms from Years 5-12 that will take Waverley College into the future. A uniform committee was formed with representatives from current parents from different year levels, past parents, Old Boys, Junior School staff, Senior School staff and the College Leadership Team. This extensive consultation process was supported by Mr Jonathan Ward who is one of the top Australian designers and who has run many similar processes with a number of independent schools across the country. Students were also consulted for their direct feedback on how the uniforms felt and looked. 
The academic uniforms have been designed with a trans-seasonal approach to everyday dressing through choice of core essential and optional garments. This variety of choice allows boys to dress in what makes them feel as comfortable as possible, which affects their learning environment and general mood in a positive way. There have been many new items added to the suite of choice including vests, puffer jackets, and cardigans along with an all-weather Canadian-designed jacket to keep boys both warm and dry, and Senior School students now have the option to wear shorts in summer. 
We have also looked closely at the fit and structure of the garments to cater for the diversity of body types in our multicultural society, while maintaining a consistent look that is fit for purpose, age-appropriate and shows a subtle rite of passage through the ties the boys wear. 
Although it is still classic, it now has a more contemporary feel through the use of newly-developed fabrics that are lightweight, durable and comfortable. 
The overall theme of the uniform was inspired through the school archives so that it still reflects and respects the history and tradition of Waverley College yet looks to the future. There is now one school uniform from Year 5 to Year 12 that can be worn throughout the year and be layered and adapted to climatic conditions. 
The co-curricular uniforms have been designed to complement the academic uniform with the aim of creating 'one' Waverley, whether our boys are stepping onto the field, stage, court, track or pool to represent our College. The 'one' look reinforces that all activities and sports are just as important and valued as any other. Jonathan Ward researched the history of the uniform by exploring the College's archived uniforms, Year Books and photographs in order to utilise and incorporate key traditional elements, while giving it a contemporary look and feel.
All of our co-curricular uniforms have seen slight changes including Football, Rugby, AFL, Volleyball, Cross Country, Cricket, Tennis, Basketball, Waterpolo, Swimming, Track & Field, Judo and Cycling. Efficiencies have been found where some items can be worn across multiple sports, which reduces costs for parents. 
Finally, we are pleased to announce that we are launching a new Indigenous round jersey. To do this, we have engaged a young Indigenous artist Billy Reynolds, who designed the West Tigers Indigenous jersey. He has created an artwork that will feature on each of our AFL, Football and Rugby 1st team jerseys. The design was inspired by the stories of his ancestors who lived on the lands where Queens Park is located today. We will be releasing the jersey and the inspiration behind the design during Reconciliation Week. 
Updating an entire academic, physical education and co-curricular uniform is no easy feat. 
Particularly, when a global pandemic hits right in the middle and disrupts supply chains and affects deliveries. We thank all parents for their patience and understanding whilst we await the delivery of the final items.
Co-Curricular Uniform Lookbook
Please click here to view the Academic Uniform Lookbook
If you have any questions about the uniform redesign please email feedback@waverley.nsw.edu.au.
Have a great weekend.