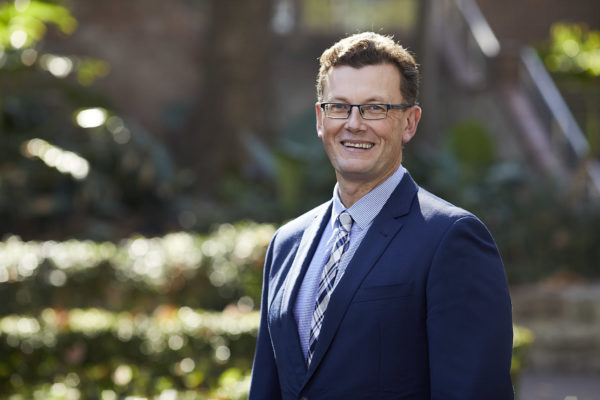 Tonga Assistance – What Can I Do to Help?
Last week I wrote to parents about Waverley's Tonga Assistance, as part of the humanitarian efforts, Youth in Union, an Australian registered non-for profit organisation, are seeking your support. We are currently raising funds and requesting items for a shipping container to go directly to Tonga, to help those who have lost everything in the tsunami.
We thank you in advance for your generosity. Please leave these wrapped and labelled items at the Senior School Reception before Friday, 25 February. 
YEAR 5 – Toys/books, coloured pencils and crayons
YEAR 6 – School backpacks, healthy snacks
YEAR 7 – Wipes, water bottles (refillable), canned food
YEAR 8 – Sleeping bags, canned food
YEAR 9 – Clothing of all types (boys and girls), water bottles (refillable), towels
YEAR 10 – Shoes and slippers of all sizes, wipes, towels
YEAR 11 – Toothpaste and toothbrushes, sports equipment, towels
YEAR 12 – Sanitary products for girls and women, clothing all types, men and women, towels
Peter's Fight Against Adenocarcinoma Lung Cancer
A number of parents attended a fundraiser for Year 9 parent, Mr Peter Meyer, at North Bondi Surf Lifesaving Club last Friday evening. Peter is an Old Boy of the College (Class of 1992), and has been diagnosed with stage 4 Adenocarcinoma lung cancer, which has metastasised in the liver, bowel and tailbone. The oncologist has confirmed it is not curable, but Peter is going to try his best to fight it for as long as he can. Peter is a husband to Dianne and father to three kids: Maddi (16yrs), Billy Year 9 (14yrs), and Ashton (4yrs). Peter's sister has started a go fund me page to relieve some financial pressure off the family. Please support Peter and his family at this incredibly tough time. 
Master Plan Update 
This week Simon Potter (Director of ICT, Campus & Innovation) along with myself, presented our Master Plan to the Edmund Rice Education Australia Council. Our own Waverley College Advisory Council have endorsed the plan along with staff, parents and other key stakeholders. The Master Plan outlines the building plans of the College for the next 40 years with 18 separate stages.  
Stage 1 includes: 
Moving our Wellbeing Centre (Heads of House and Wellbeing Office) under the Centenary West Building, and having them facing onto the main quadrangle for easy access for students. The current Wellbeing Centre is then utilised for our Learning Support Department. 

The development of the Junior School outdoor learning and adventure space, Wingara.

The movement of the swimming pool fence much closer to the pool, to provide more playground space for students. 

The development of an outdoor covered space outside the Senior School library to provide a university-style meeting and learning space for students. 

The construction of a new building located between the tennis courts and the Performing Arts Centre on the senior campus, housing a new Science and PDHPE Centre, along with physical wellbeing spaces. A large car park is located underneath the tennis courts for staff and visitors to the College. 
The early feedback from the EREA Council was that they were impressed with the vision for the College, with its emphasis on teaching, learning and wellbeing spaces, and with a focus on sustainable practices and design. 
Ethics Olympiad International Finals
Congratulations to the following students who have made it through to the The Middle School Ethics Olympiad International Finals on Thursday, 24 February. Wishing the following Year 10 students the best of luck for next Thursday: Campbell Porteus, Declan McAuliffe, James Medland, James Birbas and Oliver Malzard.
Nick Kyrgios Visits Waverley
There was certainly a buzz of excitement in the air, when Australian Open 2022 Doubles Champion Nick Kyrgios added Waverley College to his tennis circuit on Tuesday. He teamed up with our top-seeded Junior player Noah Dalton, to challenge Senior Tennis Captains Kai Jones and Jack Preller, to a friendly set. The dynamic sporting celebrity addressed all of our current tennis players and answered thoughtful questions from Junior students. 
COVID-19 Update
The College COVID numbers remained steady over this week, and I commend everyone for their efforts, please keep it up. Year 8 and Year 11 parents should be particularly vigilant in monitoring for any COVID-19 symptoms. The Government's last RAHT tests should be utilised on Monday and Wednesday next week. We are yet to receive an update on whether any further tests will be administered by the Government. I will update you in next week's Nurrunga. 
| | | |
| --- | --- | --- |
|   | COVID Positive | Close contacts |
| Year 5 | 3 | 2 |
| Year 6 | 0 | 2 |
| Year 7 | 2 | 1 |
| Year 8 | 10 | 4 |
| Year 9  | 6 | 6 |
| Year 10 | 2 | 3 |
| Year 11 | 12 | 3 |
| Year 12 | 1 | 5 |
| Staff | 0 | 0 |
|   | 36 | 24 |