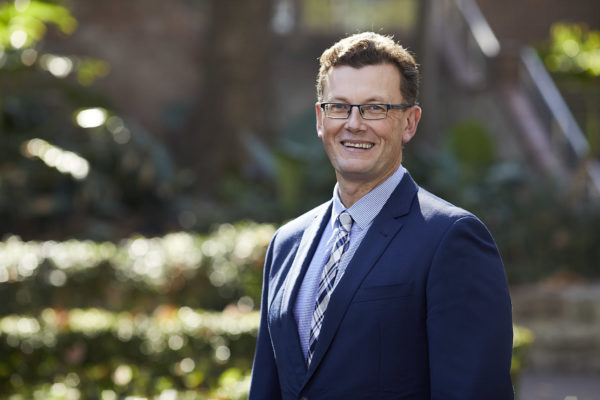 A big thank you for your continuing efforts in supporting our school and students during the pandemic – especially prioritising safety and learning.
On Wednesday, the Premier and Minister for Education announced that some of the final restrictions that have been in place in schools to manage COVID-19, are being lifted. This is welcome news, and we are looking forward to returning to some of the events that enhance our sense of community.
COVID-19 Changes
From Monday, 28 February, the following changes will be in place:
We will move to symptomatic testing. Tests are to be used at your discretion such as if your son/s are symptomatic or there are cases in their class. Our school will provide each student and staff member with eight tests. Beyond that, students and staff can access PCR tests or buy their own rapid antigen tests, as these are now freely available and accessible in the community.

From Monday, 28 February no masks are required for Years 5 – 12 students and Years 7 – 12 staff. From Monday, 7 March no masks are required for Years 5 – 6 staff as well.

However, those who wish to continue to use them, will be supported to do so.   

Schools will no longer be required to keep students in Year groups or other cohorts.

Visitors (including parents and carers) will be allowed on school sites for events. We will let you know when these can proceed in our school in a COVID-smart way. All visitors are asked to follow our usual sign-in and sign-out process.
The College will maintain core COVID-smart measures including maximising fresh air flow through natural ventilation, continued good hand hygiene practices, and enhanced cleaning through Term 1.
A reminder of some of the practices that will continue to ensure we all work effectively together for the health and safety of everyone in our community;
Please continue to keep your son at home and test him using a RAHT if he is displaying any symptoms at all.

Let us know if your son has tested positive for COVID-19.

MASKS ARE STILL REQUIRED ON PUBLIC TRANSPORTATION.
Thank you again for your continued support during this school term.
Latest COVID-19 Numbers
We will continue to give these weekly updates.
| | | |
| --- | --- | --- |
| | COVID Positive | Close contacts |
| Year 5 | 3 | 0 |
| Year 6 | 0 | 2 |
| Year 7 | 1 | 3 |
| Year 8 | 2 | 0 |
| Year 9 | 1 | 0 |
| Year 10 | 0 | 1 |
| Year 11 | 2 | 4 |
| Year 12 | 5 | 1 |
| Staff | 1 | 2 |
| Total | 15 | 13 |
Consent Education
Consent education is set to be mandatory in Australian schools from 2023. The new curriculum, to be included within PDHPE, will target education about consent, power imbalances, gendered stereotypes, and coercion. Education ministers are proposed to meet in April. In March, our PDHPE staff will be collaborating with the Ascham PDHPE department on our Unit development. 
Tonga Assistance – Still accepting donations up until Monday, 28 February
We thank you for all your generous donations to date. We are still accepting them on Monday, 28 February. Please leave these wrapped and labelled items at the Senior School Reception. 
YEAR 5 – Toys/books, coloured pencils and crayons

YEAR 6 – School backpacks, healthy snacks

YEAR 7 – Wipes, water bottles (refillable), canned food

YEAR 8 – Sleeping bags, canned food

YEAR 9 – Clothing of all types (boys and girls), water bottles (refillable), towels

YEAR 10 – Shoes and slippers of all sizes, wipes, towels

YEAR 11 – Toothpaste and toothbrushes, sports equipment, towels

YEAR 12 – Sanitary products for girls and women, clothing all types (men and women), towels
Parents' Association Meeting Last Tuesday Evening
This week, I attended the online Parents' Association meeting. The College Leadership team presented on the HSC results, Junior School updates, continuous reporting trial, wellbeing practices, planned building works, consent education and coeducation. Thank you to the 95 parents who attended and asked some excellent questions.  You will be notified when the Minutes become available. 
Congratulations to Ms Michelle Rollins
Michelle Rollins (Junior School Music/Drama teacher) received an incredible award last Wednesday evening – the 'Exceptional Service Award 2021' from The Institute for Educational Leadership in Australia. Michelle has built an extraordinary career outside of and within Waverley College, and her achievements, accolades and all that she does here speaks volumes as to her professionalism, talent and patience. Michelle is pictured with her trophy, and her impressive citation can be viewed below.