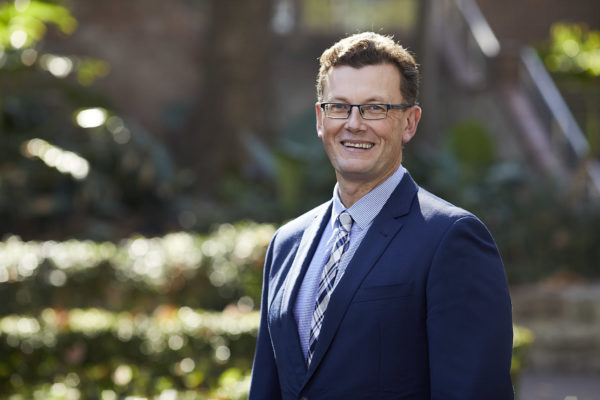 Easter 
As we approach Holy Week, we turn our focus to the Liturgy of the Sacred Triduum. These holy celebrations lead us into triumphant Easter Sunday joy and provide the very foundation of our Christian faith. Holy week is the most solemn and glorious week in Christianity, the pinnacle of the liturgical year. It is more sacred than Christmas because it commemorates the final week of Our Lord's life, the very purpose for which Christmas happened. The Sacred Triduum recounts the last three days of Jesus's life on earth, the events of his Passion and Resurrection, when the Lamb of God laid down his life in atonement for our sins. 
Let us not forget that the redemption of the cross begins with the darkness of the tomb. Without the darkness of the tomb, we cannot experience resurrection. The tomb is truly a dark place, lifeless, still and silent. Covered in dried blood, Christ's body lies motionless, bound in a shroud. After such a brutal, crushing death, hope is far beyond anyone's grasp. Isn't this true of the darkness we encounter in our own lives? Visiting those dark places within us can be so frightening, at times terrifying, all the while we emit no hope and see no way out. 
But within the tomb, darkness does not prevail, because darkness cannot win. The first chapter of the Gospel of John states an eternal truth: "In God was life, and that life was the light of all humankind." Light always overcomes darkness and in the tomb, light shines as Christ rises from the dead and destroys death forever. 
In our lives today, no matter how bleak our situation or deep the darkness in which we find ourselves, if we dare venture into and fully embrace our darkness, light always comes. Unspeakable joy, because of God's unbelievable act of love. Let us experience the true redemption of the cross this Easter by recognising that the journey begins in the darkened tomb. May all of our Triduum celebrations be blessed by God, and may we all experience true joy of the Risen Christ. 
I encourage you to take your son to at least one of the celebrations over Easter. Sometimes we don't see the light until further down the journey, and I believe your son will appreciate it in time, whether in a dark moment or perhaps when he becomes a parent himself one day. 
Our thoughts and prayers remain with those members of our community who have lost loved ones this year. We will continue to keep you close in our hearts as you grieve. 
Term 1 Thank you 
Thank you to all staff, students and parents for your continued support of the College throughout Term 1. The pandemic has still brought us challenges, but we have been able to work our way over most of the hurdles.
I particularly pay tribute to the College staff who had to cover the work of colleagues who were sick or having to isolate due to COVID-19. Many staff stretched themselves and have worked extremely hard to ensure teaching and learning has been disrupted as minimally as possible.
It was also wonderful to see the return of outdoor education camps, retreats, Cadet camp, co-curricular, and excursions, which has been no easy feat. 
Naomi
Please keep in your thoughts and prayers, the family of Joel (Year 12) and Noah (Waverley Class of 2019) Burgess. Both Joel and Noah have started a fundraising effort to raise money for Chris O'Brien Lifehouse in Camperdown, where their sister Naomi is receiving intensive treatment for cancer.
Their campaign has already received an extraordinary response. This is a heartbreaking time for their family, and I ask you to please consider reaching out to help the boys raise funds and awareness in support of Naomi.
>>> Click here to learn more about Naomi, and to donate to Joel and Noah's fundraising page to help Naomi battle cancer.
Naomi has chosen to donate her long, blonde hair to Cancer Council's 'Ponytail Project' which you can read more about below:
>>> Click here to view more information about the Cancer Council's 'Ponytail Project.'
Noah and Joel will also be shaving their heads to support Naomi. Please look out for Joel in Year 12, and support him in feeling courageous and positive about this show of support for his sister.
Student Congratulations
Congratulations to Ryland Short (Year 12). Ryland placed second in the annual 130km race from Wagga to Albury last Sunday. Last year this race was won by Olympian, Leigh Howard.
We wish Ryland all the best as he competes this weekend at the Oceania Games in Brisbane. Ryland will have an Individual Time Trial on Saturday and the Road Race on Sunday. 
Congratulations to Xavier Miconi (Year 9 ), Jack Preller (Year 11 ) and Charlie Farrington (Year 11 ), who were selected to represent CAS against GPS and ISA in Tennis. 
COVID-19 Numbers as at Friday, 8 April
| | | |
| --- | --- | --- |
| Year | COVID-19 Positive | Close Contacts in Isolation |
| 5 | 2 | 3 |
| 6 | 5 | 5 |
| 7 | 12 | 7 |
| 8 | 0 | 11 |
| 9 | 0 | 5 |
| 10 | 3 | 6 |
| 11 | 2 | 2 |
| 12 | 4 | 6 |
| Staff | 4 | 1 |
| Total | 32 | 46 |
Total COVID-19 positive cases + isolation = 78
Wishing everyone a safe Easter. May it bring great rejoicing and indeed, new life. 
Mr Graham Leddie
Principal, Waverley College