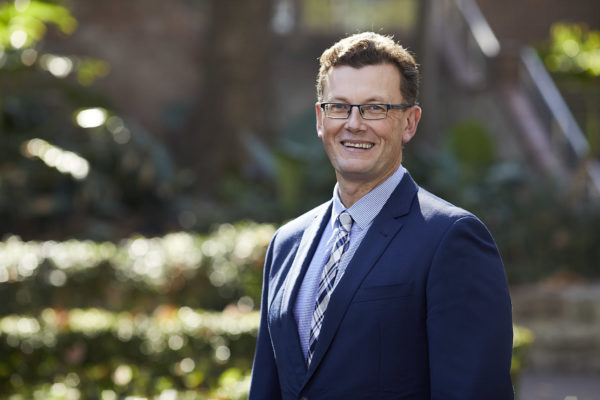 Peter Meyer 
Our thoughts and prayers are with the Meyer family at this time. Year 9 father and Old Boy of the College, Mr Peter Meyer, sadly lost his fight with cancer last Friday night. Peter was an amazing father and community member, who fought incredibly bravely. He had a real zest for life and love for his family. I know the Waverley community will support the Meyer family wherever they can. Please keep his wife Di, and children Maddi, Billy and Ashton in your thoughts and prayers at this time.
May Peter Rest in Peace
NAPLAN
Congratulations to our Years 5, 7 and 9 students who sat their respective NAPLAN tests this week. Although the weather threw an extra challenge their way to overcome, the boys applied themselves well across their reading, writing, language conventions and numeracy tests. 
HSC Tips
Our Director of Curriculum, Mrs Lynsey Porter, gave her tips on how to support students preparing for the HSC in this week's edition of Eastern Suburbs Mums. Please click the link below.
>>> Click here to read Mrs Lynsey Porter's article 'How to Help Your Teen Prepare for the HSC.'
Screen Time
I encourage you to read Mr Brennan's article 'Lockdown Habits Proving Difficult to Break.' Dr Michael Carr Gregg, along with some other experts, unpack some valuable parent strategies in this space on our SchoolTV platform. 
Student Congratulations
Well done to all our Years 7-12 Debating teams who started Round 1 of competition last week, with wins across the board in the Catholic Schools' Debating Association (CSDA). Please see Miss Emma Halpin's article in this newsletter for further information. 

Congratulations to Hugo Kulscar

(Year 10) w

ho has become an Ambassador for Sydney Children's Hospital. Hugo bravely faced his own battle and challenging journey with cancer with an amazing positive attitude and caring belief. In his role as an ambassador, Hugo will help raise awareness and funds for children with cancer. Hugo will bring great empathy and character to this role, and we wish him all the very best with this important work. 

Congratulations to Ryland Short (Year 12) who has been selected by Australian Cycling as one of four males to be involved in a tour of the Netherlands with the Wegsport WTC Maaslandster team over this winter. We wish him all the best. 
Edmund Rice Congress 
This week, I attended the virtual Edmund Rice Congress which saw educators from Edmund Rice Schools come together in dialogue from over 20 countries. Throughout the Congress, delegates had the opportunity to engage in experiences and interactions that:
Build Global Community:

connect with educators from schools around the world and share experiences, insights and resources.

Explore Quality Education:

share together and hear from experts about further developing quality education.

Deepen Faith:

engage in spiritual experiences that deepen faith and connect our world.

Build Solidarity with the Margins:

develop strategies that further support solidarity with those on the margins of our world.

Develop Future EREBB Priorities:

contribute to the development of EREBB Priorities and Actions for 2022-2025.
The Congress supported and committed to the UN Sustainable Development Goals (SDGs). The SDGs were adopted by all Nations in 2015, and provide a shared blueprint for peace and prosperity for people and the planet, now and into the future. The four Edmund Rice Touchstones embedded across our curriculum, assist our College in embedding these goals and concepts across our programs.