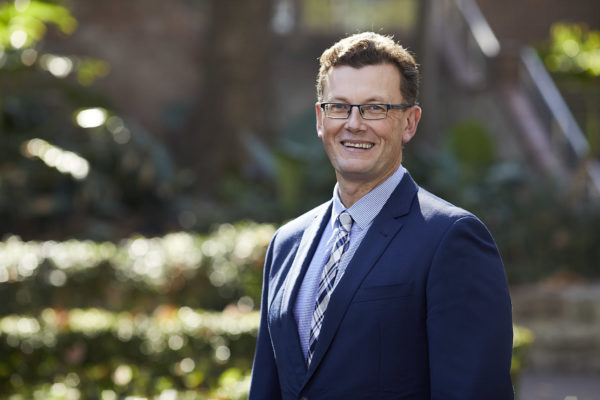 Prayer 
We finish every prayer at Waverley with three important lines. 
Blessed Edmund Rice – pray for us 
Mary of the Cross – pray for us 
Live Jesus in your hearts – forever 
The first of the three, refers to the Founder of the Christian Brothers, Blessed Edmund Rice. The third, refers to the Son of God and the central belief of Christianity. Whilst the second, refers to Mary MacKillop, an Australian religious sister who was declared Australia's first saint by the Catholic Church in 2010. 
Mary MacKillop made a significant contribution to education in Australia. She dedicated her life to Catholic education, particularly to the poor of her time and to those in remote communities. She inspired the formation of the Sisters of St Joseph, who also lived among the poor and offered special care to the needy and the marginalised. Mary MacKillop was also tenacious and resilient when faced with her own challenges within the Catholic Church. Her life, like that of all Saints, can be an example to us in our daily lives. 
"Never see a need without doing something about it."
These words of Mary MacKillop are as relevant to our world today, as they were when she was confronting injustice and hardship in the latter half of the 1800s, and the early years of the 1900s. Mary MacKillop is now known as 'Mary of the Cross' and her feast day is celebrated on 8 August. Her tomb is at North Sydney in the Mary MacKillop Memorial Chapel. 
Sad news
Our thoughts and prayers are with our College Chaplain and Parish Priest, Fr Bernie Thomas. Fr Bernie's mother, Ann Thomas, passed away recently in New Zealand. Ann had been battling Alzheimer's disease for the past seven years and recently succumbed to COVID-19. May Ann Rest in Peace. 
Art and Design Show
Congratulations to our Year 12 Art and Design students on their successful combined exhibition held this week. Many were impressed with the high quality of their work. Thank you to Ms Natalie Oates, Head of Visual Arts, and Mr James Spargo, Head of TAS, and their respective departments for their hard work in supporting the students and coordinating this fascinating exhibition. 
Wakakirri
Congratulations to our Junior School students and Michelle Rollins on their performance at Wakakirri last Thursday evening at NIDA. Wakakirri is a festival where the students share a story through dance, and from all accounts, the students' performance was spectacular.
Reminder : Early Finish for Senior School Students on Tuesday, 23 August 2022
Years 7-12 students will finish school at 2:30pm on Tuesday, 23 August. This is due to a Staff Professional Development meeting. Athletics training will commence immediately after school at 2:30pm next Tuesday at Queens Park.
Staffing Update 
Congratulations to Mr Daniel Kroll who has been promoted to Acting Head of Green House until the end of the year, while Mr Scott Coleman is on leave.
And welcome to Ms Olivia Spelling who joins our Psychologist team and will be working with Psychologist, Mr Greg Cameron. 
COVID-19 Update
The College is travelling well this week, with a reduction in COVID-19 transmission. Thank you to students, staff and parents for their support of the precautions we have taken.

| | |
| --- | --- |
| Total Current Cases | 9 (Years 5-12) |
| Year 5 | 2 cases |
| Year 6 | 1 case |
| Year 7 | 1 case |
| Year 8 | 2 cases |
| Year 9 | 3 cases |
| Year 10 | 0 cases |
| Year 11 | 0 cases |
| Year 12 | 0 cases |