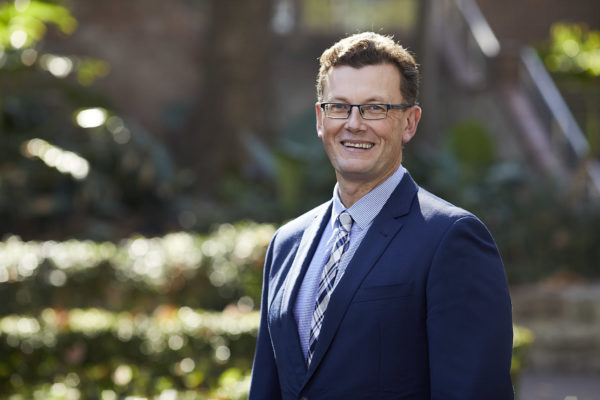 Wear it Purple Day – 'Still Me, Still Human' 
Yesterday at the Assembly, I had the pleasure of introducing the student-driven Wear it Purple Day Video. The range of statements and perspectives shared by students, staff, alumni and guests was impressive and inspiring. 
Wear it Purple Day strives to foster supportive, safe, empowering and inclusive environments for rainbow young people. It reflects the College's focus on celebrating difference, diversity, equality and the EREA touchstone of inclusive community. We are very lucky in Australia that our human rights are protected by law under the Anti-Discrimination Act 1977.
As a community, we strive to respect the dignity of all people. We believe that no one should ever be discriminated against based on the colour of their skin, their gender, their disability, immigration status, age, religious conviction, race, physical features,  their gender identity, or their sexuality. We should all be committed to creating a safe and caring school environment for every student, staff member and visitor to the College. 
Junior School Fundraising 
Congratulations to the entire Junior School community on their amazing fundraising efforts through the Fun Run held at Waverley Park today. As of today, $94,862 has been raised, and will be shared across the following charities: 
Starlight Foundation

Sydney Children's Hospital Foundation

Children's Leukaemia & Cancer Foundation

Educating the Future

Edmund Rice Camps 
The final amount raised will be known by Tuesday next week. What an amazing community response and effort! Thank you to all who have supported the boys achieving this amazing result, and thank you to Mr Jack Wachtel and the Parent Volunteers for making this all possible. 
Year 12
All Year 12 HSC plus ATAR students attended a Post-Trials session with Dr Prue Salter this week. This is a practical session where they will build their study timetable for the final exams and go through really valuable strategies. 
National Skills Week 
Further to last term's Year 10 Career interviews and our recent speed mentoring afternoon with 14 Alumni, the Prime Minister Anthony Albanese has kicked off National Skills Week, by releasing a list of the top 10 jobs expected to be in high demand over the next five years.
This list is based on the Skills Priority List, data on job vacancies, and projected growth in employment over the next five years. I encourage parents with boys in Years 8, 9 and 10, to continue to have conversations around possible future career interest areas. Students with goals perform better in higher years, when they know where they think they are heading. 
Aged and Disabled Carers

Chefs

Child Carers

Civil Engineering Professionals

Construction Managers

Early Childhood (Pre-primary School) Teachers

Electricians

ICT Business and Systems Analysts

Registered Nurses

Software and Applications Programmers
Track & Field 
Waverley is hosting at ES Marks sports field tomorrow. I wish all athletes the best of luck as they strive for improvement in their respective fields.