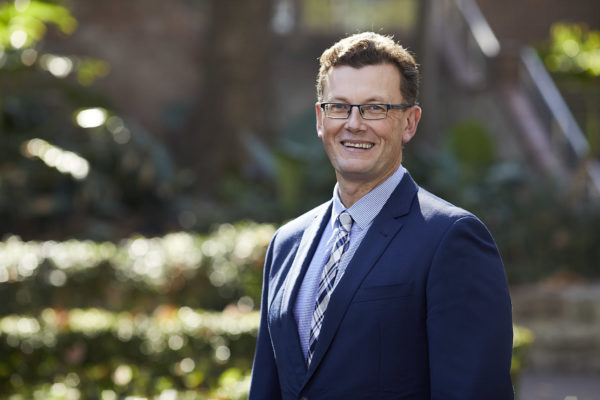 Wishing all fathers, stepfathers, grandfathers and father figures a Happy Father's Day on Sunday. I also acknowledge families who have lost fathers and grandfathers over this year, and in previous years, and we keep them in our prayers on a day that can be challenging. 
Father's Day allows us to reflect on the important role fathers and father figures play in helping to shape character through their love, guidance and devotion. Fathers and father figures contribute to their children's social skills, including the development of bonding, empathy, self-discipline and behaviour.
I enjoyed attending and thanked fathers and father figures for their presence at the Junior School's Father's Day Mass, held at Mary Immaculate today. I thank all fathers and father figures for the positive impact they can play in their children's health and wellbeing, and include this prayer for all. 
Dear God,
Thank you for all the fathers and father-figures in this world and for the many ways you use them to lovingly guide others to Your heart. I ask that you bless them and give them great joy and peace. May they see You and know You in new ways. Show them how much you love them and care about them. Guide their steps, use their hands, and make them a blessing to others as you continue to fulfill your special purpose for their lives.
Amen.
Br Brian Murphy 
Our thoughts and prayers are with Brother Brian who underwent back surgery today, to alleviate some significant pain and discomfort. We wish him a speedy and pain-free recovery. 
HSC Drama
Congratulations to the following Year 12 students who performed to a high standard last Tuesday evening, in front of parents, carers and staff: Jonty Booy, Aaron Carswell, Dexter Craddock, Cjuba Lord, Daniel McSweeny, Finn Nebauer, Jay Palm, Michael Richmond, Daniel Risk, Tom Sheehan, Lachlan Varcoe, and Achilles Zanapalis.  
Market Day
This week saw the return of Market Day on the senior campus, which was a great success. I congratulate the staff and student organisers who clearly put a lot of thought and effort into their stalls and businesses.
I also congratulate the whole College who helped create a busy and well-behaved marketplace experience. 1,200 students plus staff, all went about their business in the corner of Braidwood with good humour and eyes for a market stall delight. 
I am sure there was some parent assistance behind some of the amazing quality food options – thank you! The total amount raised will be donated to The Chris O'Brien Lifehouse and R U OK? charities. 
Next Thursday, 8 September is the national day of action for R U OK? Day. This has traditionally been a very well-supported Waverley Community event. Please support Conlon House who will be coordinating a Bake Sale – all contributions are welcome and can be dropped off at the Wellbeing Centre.
>>> Click here to view Ms Cathy O'Sullivan's R U OK? Day article.
Free HSC Help Webinars Zoomed from NSW State Library
The NSW State Library will deliver online HSC Help webinars that provide exam tips and a chance for students to ask questions of experienced teachers who are subject experts on:
Monday, 12 September – History

Tuesday, 13 September – English

Wednesday, 14 September – Society and Culture
Students also have the opportunity to request information from Library staff about resources to help in the final weeks of study.
>>> Click here to register and to learn more about session times.
Congratulations
Congratulations to Lachlan Miranda (Year 10) who has been selected to participate in the inaugural Civics and Citizenship Program at NSW Parliament.
Congratulations to James Peate (Year 9) and Kayden Baker (Year 9) who have been selected to join the National Student Executive Leadership Group for ERA for Change Australia.
For more details on each of these achievements, please read Ms Watson's article.