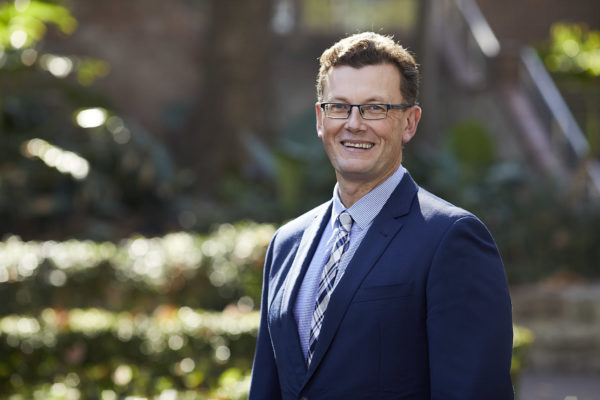 Farewell to Year 12
On Tuesday, our College community farewelled our Class of 2022 at their final Graduation Assembly in the Centenary Quad. Each was presented by their Head of House and academic award winners duly recognised. In a fitting tribute, the students proudly departed the Quad to the strains of 'Auld Lang Syne' by our College Brass Band and College Choir. 
The College continued to celebrate and farewell the Year 12 Cohort with parents, grandparents, siblings and other significant caregivers, at a Wednesday mass at St Mary's Cathedral. As part of the touching service, the graduates were gifted a Waverley College Old Boys' Union Tie and a Celtic Cross.
In the evening, the students enjoyed their Graduation and Valedictory dinner at Dockside, Darling Harbour. I congratulate all students on their exemplary dress and behaviour at this memorable event.
Waverley wishes each young man the very best of luck for their forthcoming HSC examinations. 
Year 12 Award Winners 2022: Prize Order
Christopher Kallo

ADF Future Innovators Award

Zachary Straker

ADF Long Tan Award

Conor Ryan

The Brian Sheedy Prize for Ancient History

William Dodd

Design & Technology

Jasper Doyle

English Studies

Harrison Gippel

The Catherine Smithurst Prize for Standard English

Liam Davis

Entertainment

Thomas Kenny

Marine Studies

Lachlan Mercer

Mathematics Standard Course I

Daniel Risk

Mathematics Standard Course II

Tobias Unsworth

Mathematics Extension I

Louis Kitto

Modern History

Charles Alexander

Music Course I

Toby Ryan

Photography

Nathan Barns

Spanish Beginners

Pablo Berdaa

Spanish Continuers

Vincent Torsellini

Visual Arts

Ian Vuk

Hospitality

Religious Studies

Emilio Vinci

PDHPE GHR Award

Br P Oakley Prize for PDHPE

Max Leedham

Geography

Principal's Award of Excellence

Leo Astridge

Sport Life & Recreation

Principal's Award of Excellence

Christian Kitas

The Barry McDonald Prize for Legal Studies

Principal's Award of Excellence

College Vice Captain

Solomon Tuqiri

College Vice Captain

WJ Corbett Award for Best All Round Sportsman

This award is presented to a Year 12 student who has demonstrated achievement in a range of sports that may include either State or National representation.

Maximilian Barber

Investigating Science

Mathematics Advanced

Sydney Roosters Character and Endeavour Award 

The purpose of this award is to recognise a student who has achieved excellence in a range of pursuits, been a role model for younger students and who has demonstrated strong values and character.

Alejandro Zanapalis 

Waverley Council Award for General Proficiency

This award recognises general proficiency across a range of endeavours in the classroom, on the sports field, across cultural pursuits and in the community.

Conor Cahill

Reuben F Scarf Award

The purpose of this award is to recognise and honour consistent effort and the desire to improve.

Guy Hammerschmidt

The Ray Aston Memorial Prize for Biology

Music Course II

Bishop Geoffrey F Mayne Prize for Studies Of Religion I

College Vice Captain

Ampol All Rounder Award

This award celebrates a student achieving excellence in a range of pursuits in the classroom, on the sports field, across cultural pursuits and in the community.

Jay Palm

Archbishop's Award

Daniel Di Francesco

Max Coleman Memorial Award for Living Out the Touchstones

This award recognises a student who has served his community – demonstrating admirable citizenship – in the spirit of Edmund Rice.

Thomas Wilkins

Construction

Industrial Technology

Old Boys Union Edmund Rice Award for Leadership of Social Justice

The purpose of this award is for Leadership in the area of Social Justice and is awarded for significant involvement in social justice activities throughout their time at the college.

Toby Davidson

Business Studies

The Br PA Conlon Prize for Economics

Bishop Patrick Dougherty Prize for Studies Of Religion II

Equal 3rd in Overall Academic Performance

Jared Garwood

Engineering Studies

The Judge Thomas Prize for Mathematics Extension II

Br F S Farrell Prize for Physics

Equal 3rd in Overall Academic Performance

Carl Waterson

The M O'Halloran Prize for Chemistry

Food Technology

2

nd

in Overall Academic Performance

Daniel McSweeny

Br R J Wallace Prize for Drama

The Abram Landa Prize for Advanced English

The Alice & Mildred Thomas Prize for English Extension I

English Extension II

The George & Elizabeth Thomas Prize for Extension History

College Captain

JJ O'Brien Award for Leadership, Study & Involvement

JJ O'Brien – the Waverley College Captain of 1912 – was a loyal and zealous member of the Old Boys' Union and this award recognises excellence in leadership, study and involvement.

Br LB Tevlin Memorial Prize for Dux of the College
Two HSC Encore Nominations in Music
It gives me great pleasure to announce two HSC Encore Nominations in Music for 2022. Louis Kitto and Charles Alexander have been nominated for their performance program.
Congratulations, James Iatrou
Congratulations to Year 11 student, James Iatrou, who received a Highly Commended Award for his Short Film, The Future is Yours, in the Senior Category of the Woollahra Youth Photographic & Short Film Prize. This Prize is highly competitive, with entrants from schools across the Eastern Suburbs. All photographs and films entered are on display at Woollahra Gallery at Redleaf. You can also participate in the People's Choice Awards for other students who have entered from Waverley College.
>>> Click here to read more information and view James Iatrou's short film in the article by Ms Jenna Turnbull.
IMMERSIONS are BACK
We are pleased to inform our current Year 9 and 10 students that there will be Immersion opportunities available to them in 2023 to the following destinations:
Year 10 2023
1. Red Earth – Northern Territory
2. Tiwi Islands
Year 11 2023
1. Timor Leste 
2. Fiji (TBC)
Students in Year 12 2023 will also have the opportunity to participate in 2-3 week or longer immersion placements with The Cardoner Project at the completion of their studies.
Please see the following link for their placement listings.
https://www.thecardonerproject.org
We are delighted that EREA have allowed us to begin offering these wonderful service opportunities again, and applications of interest and information will be sent out to both Year groups early in Term 4.
If you are interested in these experiences, please note that compulsory formation nights will need to take place, and most of the Immersions will be offered at the start of the June / July holidays 2023.
I hope that many students will look to make the most of these valuable service opportunities, and help us to continue to build wonderful relationships with our host communities.
New South Wales Police Warning – Gel Blasters 
NSW Police have written to every school across the state, warning of an emerging issue that they are concerned about. Gel Guns or Gel Blasters are lifelike 'toy' guns that closely resemble firearms. They fire gel balls and can be very difficult to differentiate from a real firearm. They are classified as air guns under NSW law and gel balls are classified as ammunition. 
It is a crime to possess a Gel Gun in NSW unless you have a firearms licence, even if it was purchased online or legally in another State. It is also a crime to bring a Gel Gun to school. There is potential for injury if a person is struck by a gel pellet. 
If anyone is found to have a Gel Gun, it will be confiscated by police and students may face disciplinary action through the school, and could be arrested and charged with possession of a firearm. Parents may also be held liable as per Section 82 of the Firearms Act. 
On 1 July 2021, NSW Police commenced an ongoing National Firearms Amnesty along with other states and territories. This allows for any firearms to be surrendered to a police station without fear of prosecution. If this issue relates to you, please ensure you contact your police station prior to attending, and ensure the firearm is in a bag or wrapped in a blanket. 
Parents' Association Annual General Meeting – Save the Date – Tuesday, 1 November
The next Parents' Association meeting and AGM will take place on Tuesday, 1 November 2022, where a number of office bearers for 2023 will be elected.
I'm grateful to Jade Stapleton for her tireless work as President for the past two years. She will be stepping down from this role at the AGM. Thank you also to Treasurer, Deb Johnson and Secretary, Stephanie van Dam, who have made sterling contributions to the Parents' Association for many years, and will also be retiring from their roles.
Consider getting involved in the Parents' Association, a vital part of the Waverley College community. With our '120 Year' celebrations happening in 2023, there will be numerous exciting events throughout next year, and your ideas and energy are very welcome.
Please submit expressions of interest for the following positions for 2023 and beyond to Ms Emma Laurence – Marketing & Development Manager elaurence@waverley.nsw.edu.au
President

Secretary

Treasurer
Wishing all boys a safe, restful and enjoyable spring break. We look forward to seeing boys for the start of Term 4 on Tuesday, 11 October.