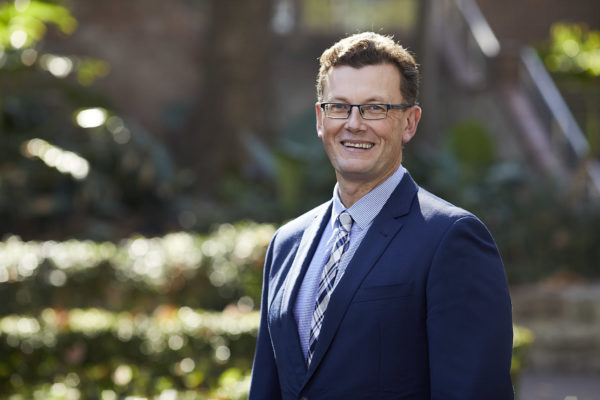 Term 2 finishes with some very powerful messages and learnings including Men's Health Week, Beanies for Brain Cancer, Refugee Week and NAIDOC week. 
Refugee Week
Refugee Week is actually next week (20 June to 26 June) but with school holidays approaching this was one of our focus areas for students this week. The theme for 2021 is "Unity – The way forward".
"The volatility of life in recent times has shown us unequivocally that we need to work together often merely to survive, let alone to thrive and progress. Let's take the opportunity to start afresh and rebuild our lives together. To count our blessings and to put them to work. Existing and emerging communities. Working together."
Congratulations to all staff and students who have supported 'Refugee Week' and helped us all gain a better understanding of what it would feel like to be displaced or persecuted. 
Zaki Haidar was our guest speaker at this week's assembly and shared his powerful story of fleeing the Taliban in Afghanistan and escaping by boat to Australia. Zaki took us on a journey where because of your race/religion you live in fear of death if you seek an education in Afghanistan. Zaki is an Ambassador for Refugee Advice and Casework Service (RACS) and continues to advocate for the rights of refugees and asylum seekers in Australia.
Men's Health 
This week we also celebrated Men's Health Week by acknowledging the factors that affect men's mental health and wellbeing. Positive mental, emotional and social wellbeing are vital elements of overall health, yet many boys/men don't practice adequate self-care or get support when needed. This can lead to problems coping with life's ups and downs, managing stress or serious mental health problems. With the holidays upon us, it is timely that boys take the opportunity to recharge and reset if needed. 
Research clearly links improving your physical health with good mental health. 
Here are some key things to consider:
Get some regular exercise

Make sure you get quality sleep

Eat a healthy, balanced diet

Drink plenty of water

Avoid/limit harmful substances e.g. alcohol and other drugs

Take time to rest when you're sick or injured

Make the time to get a physical health check.
Finding enjoyment and satisfaction in life is important to our mental well-being. What that looks like is different for everyone, but some common examples include:
Gain new skills or knowledge

Pursue hobbies, sports and other personal interests

Set yourself realistic but aspirational goals for things to do or achieve, and start taking steps towards them

Give b

ack – it's been proven that things like giving, volunteering and supporting others can also help you.
Beanies for Brain Cancer 
We were inspired at the College's second last assembly of the term where Digger and Archie Callander both spoke so eloquently and passionately about supporting a cause so close to their hearts, Beanies for Brain Cancer. Sadly, their Dad Matt Callander passed away due to brain cancer in 2017. 
Brain cancer kills more young children than any other disease, and kills more people under the age of 40 in Australia than any other cancer, yet only receives 5% of government cancer research funding. On average, approximately 1970 brain cancers are diagnosed each year in Australia; that is roughly one person diagnosed with brain cancer every five hours. Brain cancer has a very high mortality rate and survival rates have hardly changed for 30 years. Brain cancer is the most complex cancer, yet it is the most under-studied.
All funds raised support the MHF – Mark Hughes Foundation who aim to increase brain cancer research to find a cure for brain cancer. 
All boys have been able to buy a beanie from the Wellbeing Centre for $25 all this week. Beanies can also be purchased at Lowes stores Australia-wide, and selected IGA stores. Or you can click here to support the MHF Mark Hughes Foundation via donation.
Year 12
Please keep our Year 12s in your thoughts and prayers at this busy and crucial time of the year, as they continue their preparation for their upcoming final examinations. Thank you to our staff who continue to offer extra tutorials throughout this term and through this upcoming holiday period.
HSC ATAR boys have been given study programs where they should be allocating at least six hours per day for revision and preparation for the upcoming examinations.
Please ensure your son maintains good exercise, relaxation time, reduced screen time, good sleep patterns and a healthy diet during this time. Please do not allow your son to change his normal sleep patterns drastically and sleep in. A consistent approach to his day over the next few months is what is required.
Year 12 Update – Early Bird Undergraduate University Applications, Work Experience and Apprenticeships
During the past two terms, most Year 12 students have met with Ms Knowles to discuss their post-school pathways and options. For those students who are thinking of studying at university in 2022, applications for undergraduate students have opened. Early bird applications will close at midnight on Thursday 30 September, 2021. I recommend that students spend some time over the break to further investigate and research the courses and universities they are interested in.
I encourage any students who are applying to university to submit applications for early entry. Some universities make an early offer to successful applicants prior to sitting their final exams. This alleviates common stresses and anxiety many students have about achieving their perfect score. 
These are some of the more popular early entry programs that have opened:
Macquarie Uni – Leaders and Achievers Program (closing 20 August)

ACU Guarantee (closing 24 September)

Western Sydney University True Rewards Program (closing 23 August if you want your Year 11 results considered) 

Notre Dame University (closing 1 September)

University of Wollongong opens in Term 3 (19 July – 13 August).
The upcoming break provides an opportunity for Year 12 Vocational students to utilise the time to source work experience or apprenticeship opportunities which can be undertaken in Term 3 during and after the Trial examination period. This is a valuable opportunity to investigate different trades and vocational pathways and for some, to secure employment.
I wish all Year 12 well in preparing for the Trials and in making informed decisions regarding their post-school pathways.
NAIDOC Week 
NAIDOC Week is celebrated nationally every July and this year it occurs from 4-11 July during our Term 2 school holidays. This year's theme is 'Heal Country' which calls for stronger measures to recognise, protect, and maintain all aspects of Aboriginal and Torres Strait Islander culture and heritage. Healing Country is about resolving many of the outstanding injustices which affect the lives of Aboriginal and Torres Strait Islander people.
We all have a responsibility to learn more about Aboriginal and Torres Strait Islander culture. Aboriginal and Torres Strait peoples are connected to Country through lines of descent both maternal and paternal, as well as through clan and language groups. Such children in our classes need to maintain that connection to Country as it sustains their lives spiritually, physically, emotionally, socially, and culturally.
As educators we have the power to change First Nations kids' school life narrative. We have daily opportunities to be the teacher who makes the difference. Investing time in our students and communicating with them about their lives is key to them making gains on their learning journey. We can't assume that we know what is going on at home and we must remember that our partnership and connection with parents is crucial.
It is also our job to be inspirational educators. We need to keep talking to our First Nations students about their aspirations and ensure we are helping them build strong visions and goals. 
Happy NAIDOC Week to everyone in the Waverley community.
New COVID-19 cases – Eastern Suburbs
NSW Health has advised of four new COVID-19 cases who reside in the Eastern Suburbs. These people have visited a number of venues while potentially infectious. Close contacts are being urgently contacted and asked to get tested and self-isolate. People are urged to check the NSW Health website regularly.
Click here for the NSW Health website to view the latest COVID-19 case locations and alerts in NSW.
End of Term
Thank you to all parents, students, Old Boys and staff who have assisted to make Term 2 a successful term. Most boys have worked hard to achieve their goals this term, and we wish them all a safe and enjoyable break and look forward to their return in Term 3 which starts on Tuesday 13 July.