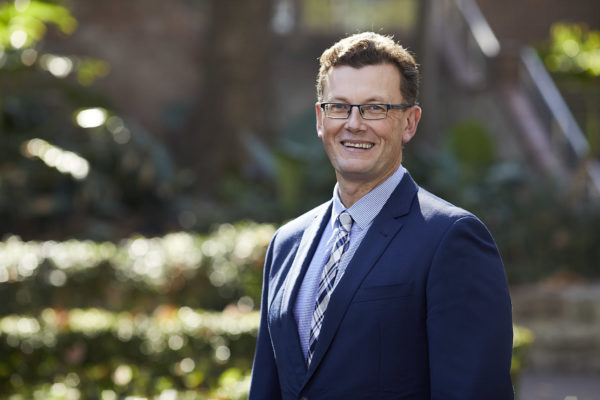 Welcome to New Principals
I have had the pleasure of meeting three new principals to the area over the last couple of weeks: Mrs Judith Poole (Headmistress of St Catherine's School), Ms Ann Freeman (Principal of St Clare's College), and Mr Michael Manton (Principal of St Charles' Primary School). It is lovely to share ideas and concepts on how each community can support each other in our common goal of providing excellent educational and positive social outcomes and opportunities for students under our care. 
Academic Culture 
I encourage you to read Ms Elizabeth Watson's (Deputy Principal – Teaching & Learning) article on high expectations and the educational research that supports this. You can make a significant contribution in partnership with the College in this space that will have a positive impact for your son.
Ms Gabby Smith's (Deputy Principal – Students) article further encourages our partnership with you by outlining the process for booking in an online mentor meeting with your son's Wellbeing Mentor. 
ARTEXPRESS in the Senior School Reception Foyer 
Please take a moment to come in to view 2021 Year 12 student Jet Marsh-Cashman's major artwork that toured across NSW during 2022 with the HSC ARTEXPRESS.
Jett's Artwork 'Missed Calls' is a collection of works inspired by the missed calls we receive as urgent messages needing a response. The caller isn't given the satisfaction of a response. Both sides are affected, experiencing a range of emotions, such as guilt, despair, anger, humour and happiness.
Jet's intent with the audio message on each telephone was to create a common and relatable scenario, giving the audience the chance to interact and interpret, attaching their own understanding to each aspect of life expressed in the corresponding canvas. This experience is made more interactive as the audience views their reaction to each missed call. 
Other final year student artwork on display in the Senior School reception includes Dylan Quirk's 'Natures Embodiment' (2017 ARTEXPRESS), Angus McPherson's 'Coast From Above' (Year 12 Major Artwork 2019), and Heath Jackson's 'Iron Horse' (Year 12 Major Artwork 2020). All are impressive pieces, worthy of reflection and viewing. 
Congratulations 
Well done to Cooper Ryan on winning gold at the recent NSW Open Beach Volleyball tournament in the U16 division. Cooper will represent NSW as the top seed at the Nationals. 
Project Compassion 
I encourage you and your son/s to support Project Compassion during Lent, which begins next week and runs until Easter. Project Compassion is a grassroots fundraiser that started in the 1960s in Australia, and moved on to become the national Lenten fundraising appeal. It is the main annual appeal for the organisation known as Caritas and is supported by every diocese, parish and Catholic school across the country.
The word Caritas comes from Latin, and means love and compassion. Caritas serves across 18 countries, working through 67 partnerships in communities to bring hope, support and compassion to the world's most vulnerable people. Caritas is currently supporting the Turkey/Syrian earthquake and other crises across the world including; the Democratic Republic of Congo, Ukraine, Africa, Afghanistan and Lebanon.
With your support and generosity, they can continue to work towards a more just and equal world for all. For more information, please see Ms Suzanne Walsh's (Director of Identity) article.