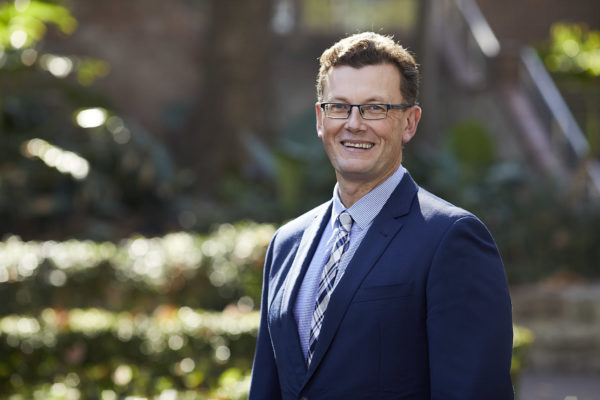 Easter Liturgy 
Thank you to all the students and staff that contributed to a beautiful and impressive Easter Liturgy at our final assembly for the term. It included a First Nation smoking ceremony, some impressive singing by our choir and different Easter perspectives shared with the audience; Ms Martina Cooper (Irish perspective), Year 11 student Joseph Tangi (Tongan perspective), Ms Phoebe Guirguis (Orthodox Church) and College Captain (Aboriginal and Torres Strait Islander perspective). Hope, love and family were all common Easter themes shared by the speakers.
End of Term 1 
Congratulations to all students from Years 5-12 on a great Term 1. I would also like to acknowledge both the teaching and support staff for all of their hard work both inside and outside of the classroom. The images captured by student Zac Coonan (Year 11) in the presentation below, gives us all small but colourful insight into the many wonderful experiences and learning opportunities that took place during Term 1.
Years 11 and 12 Study Program
I encourage both Year 12 and Year 11 to embrace the study programs shared with both year levels from Ms Elizabeth Watson and the Teaching & Learning Team. A few hours a day will still allow opportunities for a break and to refresh, but the cumulative effect of consistent revision will have a positive impact on their final goals and outcomes.
>>> Click here to view the Year 11 Term 1 Study Guide.
>>> Click here to view the Year 12 Term 1 Study Guide.
Physical Campus Changes 
Final plans are being prepared for a Year 12 Study Lounge space to be created under the Kenny Building. It will provide a range of seating and standing study variations to cater to different preferences for our Year 12s, and provide a conducive and quiet space for study. We are hoping this space can be up and running by the end of Term 2. 
We are also seeking to move the Tevlin Locker space up into the Centenary Quad. This will free up this space to create a microwave room which will allow many more microwaves to be installed, and reduce student waiting time to heat food. 
Staffing Update 
Past staff member Mr Greg Harris (2IC Junior School) has been battling blood cancer for a number of years and he has been fighting the good fight. Please keep Greg and his family in your prayers this Easter, as he is currently struggling with his health. 
Mr Greg Elliot (PDHPE teacher) is taking 12 months leave to teach and travel overseas. 
I will be attending and representing the College at the EREA International Congress in Ireland, where Edmund Rice our Founder was born, lived, started schools, inspired others and helped those in need. The last EREA Congress was cancelled three years ago due to COVID-19.
At the congress in Ireland, Edmund Rice School Principals from Africa, North America, South America, Oceania, India, and Europe will all be attending. I will also be taking some renewal leave (sabbatical leave) at the end of the congress and spending some time at the United Nations in Geneva, to learn about the work of Edmund Rice International, its engagement with the UN, and how schools might work with Edmund Rice in the promotion of human rights and advocacy.
I will be away for the first seven weeks of Term 2 and Ms Gabby Smith as the EREA-appointed Deputy Principal will be Acting Principal. Mr Stephen O'Donnell will be Acting Deputy Principal – Students, and Mr Patrick Darvill will be Acting Director of Co-curricular. Congratulations to Gabby, Stephen and Patrick.
Japan and Armidale Tours 
We wish our 75 Football and Rugby students and staff all the best on their extensive cultural and sporting tour of Japan, along with our Junior School Armidale Rugby tourists, who will compete on the central NSW tablelands in one of the largest and longest running Rugby tournaments.
Congratulations to Cooper Ryan 
Cooper recently won the silver medal (under 16s) at the Australian Youth Beach Volleyball Championships. He competed against 22 teams from six states and the ACT at the Nationals. 
At the Australian Schools Cup there were 54 schools with over 180 teams from Victoria, NSW, and Queensland from Years 7-12. Cooper won the gold medal and was awarded most valuable player. He also received multiple positive comments from coaches and parents/carers on how good the Waverley Indigenous top looked that he played in. 
2024 NSW Youth Advisory Council (YAC)
Membership of the YAC is open to children and young people between 12-24 years of age residing in NSW. Applications are sought from children and young people from diverse backgrounds, life experiences and from different locations around the state. Written or video applications are welcome.
The 12-member YAC provides a direct avenue of communication between young people and the NSW Government. The YAC meets regularly throughout the year to discuss a range of topics and provide feedback on policies, procedures and resources affecting children and young people.
Members also provide feedback to government agencies and decision makers, community organisations and the NSW Advocate for Children and Young People on issues concerning children and young people.
Applications close 21 May 2023.
>>> Click here to view 2024 YAC registration information.
Easter Prayer
Lord God, 
You loved this world so much, that you gave your one and only Son, that we might be called your children too. 
Lord, help us to live in the gladness and grace of Easter Sunday, everyday. 
Let us have hearts of thankfulness. 
For your sacrifice, let us have eyes that look upon your grace and rejoice in our salvation. 
Help us to walk in that mighty grace and tell your good news to the world. 
All for your glory do we pray, Lord,  Amen.
Blessed Edmund Rice – Pray for Us
Mary Mackillop – Pray for Us
Live Jesus in our Hearts – Forever.
Safe travels to those heading abroad, interstate, or driving over the Easter break. 
Happy Easter to the Waverley College Community.