Read more: R U OK? Day, ChatStarter resource, 6 Gold art competition, Term 4 Co-Curricular Sport (Online Sports Programs via Waverley app), 'Be Your Greatest Webinar' Paralympic Athletes, supporting reading at home, Online Bookshop one more week to go!
Welcome to Week 10! It is hard to believe we are here and have accomplished so much as a College and community. We endured a full term of online learning and a challenging lockdown. Our students have shown that they are able to be resilient and focused in their learning during some of the hardest circumstances. As we close Term 3, I'm pleased to share some recent highlights.
R U OK? Day
Last Friday, students were tasked to create a powerful poster or piece of art that promoted the important message from R U OK? Day. Once again, they went over and beyond and did an amazing job.
The winners were:
5 Blue – Finn McIvor and Lachlan O'Brien 

5 Orange – Jasper Lumsden and Max Mascioli

5 White – James Fanning 

6 Blue – Daniel Morrow

6 Red – Aidan Renford

6 White – Rafael Kupershteyn 
ChatStarter Resource
Two weeks ago, some of you may have seen the 3 September NSW COVID-19 press conference where the NSW Chief Psychiatrist Dr Murray Wright spoke for a short time. He provided advice directed towards parents of primary school-aged children. As we are approaching the school holidays, I thought it may be helpful for me to provide his advice again here.
Dr Wright suggested checking in with children if their behaviour at home had changed noticeably, and also choosing a good time to open up a conversation — for example, over the dinner table — and not 'on the run.' His suggested resource is 'ChatStarter' developed by the National Mental Health Commission. It promotes the benefits of supportive conversations with children and young people.
Should you wish to investigate this resource, the link is provided below.
6 Gold Art Competition
6 Gold finished the term off with a bang. They were tasked with creating an art piece of their choice to share in the 6 Gold Art Competition. Thank you for sharing your creative art pieces that depict your talent and passions. 
Happy Holidays
I want to thank all parents and carers for your unwavering support this term. Is has been challenging for everyone and the amount of positive emails I have received throughout the term has been truly refreshing. Everyone deserves a break to rejuvenate, move away from screens and reconnect. I wish everyone a safe, enjoyable and relaxing break.
Ms Gabrielle Bransby
Acting Director of Junior School
E: gbransby@waverley.nsw.edu.au
---
Supporting Reading At Home
I read an article 'Infographic: Which Generation Reads the Most?' This article zoomed in on the five types of generations and their reading habits.
Our boys being Generation Z, 5-25 years of age was of greatest interest to me. What did I learn? I discovered that GenZ reads for the least amount of time, still reads for fun, but this number halves when they become teenagers, and they prefer fantasy genres and books with humour.
After reading this article, I reflected on the importance of catering for our different learners. Reading, however, does not necessarily have to mean opening up a book and staring tentatively at pages and pages of endless words. For the auditory learners among us, the option of audio books is one our society is increasingly turning to, and for good reason. There are many options out there, and I guess the most important aspect is that your son is reading or listening to audiobooks, if that is his preferred choice.
Your son has access to eBooks, audio books, newspapers and other online reading material in the Learning Hub CANVAS page; just remember it does not always have to be a hard copy book.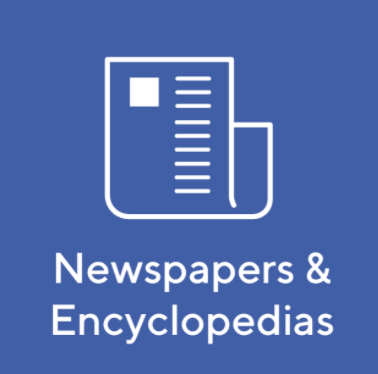 Online Bookshop 1 More Week to go!
Our pop-up book shop which is proudly supported by 'The Children's Bookshop & Speakers' Agency' has gone online. Allowing your son to make his own reading choices is an important part of encouraging reading.
Books you purchase will be delivered to your door free of charge!
Ms Natasha Zivanovic
Primary Literacy and Innovation Teacher
E:  nzivanovic@waverley.nsw.edu.au
---
Term 4 Co-Curricular Sport (Online Sports Programs)
After consultation with the IPSHA Executive Team and as a result of the return to school information issued by NSW Department of Education, all IPSHA Interschool Sport has been cancelled for Term 4, 2021. This includes Saturday Sport and IPSHA Athletics. It is very hopeful that IPSHA Sport will resume at the commencement of Term 1, 2022.
To cater for this and the possibility that no internal sports competition or training occurs in Term 4, the College is providing online sports skills programs and training resources on the Waverley College app. This will allow students to further develop their fundamental gross locomotor and fine motor skills whilst encouraging students to stay physically active and healthy.
These online resources have already begun to be embedded on the Waverley College app and will continue to be updated throughout the Term 3 holiday break.
How to Access These Online Resources via the Waverley App
To access the resources, first

Download the App

by

searching for Waverley College (by Digistorm) in your app store.
Next, open the app to access the home landing page

(screenshot shown below)
Then click the

'CO-CURRICULAR'

tab to locate the resources. Scroll down to where you'll find the Junior School Sports listed

(screenshot shown below)
---
Be Your Greatest Webinar (Paralympic Athletes)
On Monday, 13 September the Junior School participated in the 'Be Your Greatest Webinar' which allowed thirty of our students to virtually meet members of our Australia Paralympic Team. The athletes were quarantining in Australia, having just competed at the 2020 Tokyo Paralympic Games.
During the live, interactive session with two Australian Paralympic athletes, students learned about the Paralympic Games and engaged in a question and answer session with the athletes about their sporting career, training and challenges living with a disability. 
The two athletes who volunteered their time included:
Amber Merritt (Wheelchair Basketball)
1X Paralympic Games Silver Medal (London 2012)
2X World Championships Silver Medals (St Catharines 2011/ Beijing 2015)
 Jaryd Clifford (Athletics)
2X Paralympic Games Silver Medals — Tokyo 2020 (5000m and Marathon)
1X Paralympic Games Bronze Medal — Tokyo 2020 (1500m)
2X World Championships Gold Medals — Dubai 2019 (1500m and 5000m)
1X World Championships Bronze Medal — London 2017 (1500m)
Mr Jack Wachtel
Assistant Director of Co-Curricular (Years 5-8)
E:  jwachtel@waverley.nsw.edu.au