Diary Dates
Please find below key event dates you need to be aware of for the Junior School in Term 3. For all of the College events, please refer to the College calendar. 
Monday, 19 September – Year 6 Allwell Testing – Academic Uniform 

Friday, 23 September – Term 3 Classes Conclude
Junior School Fun Run
I want to extend a huge congratulations and thanks to our staff, students and parents/carers for their incredible support of our Junior School Fun Run. We have been blown away by the fundraising efforts of the students. A special thanks to Mr Wachtel for the organisation of this great event.
I am pleased to announce that we raised a total of $104,357.
Well done to Reese Araujo as our biggest fundraiser. I look forward to hearing what plans Reese has, when he takes on the role of Director of Junior School for the day.
I also wanted to give a special shout to all those who participated in and supported the many teacher v students fundraising events in the lead up to the Fun Run. I have included a snapshot of these events below.
Please read Mr Wachtel's section for more details on the Fun Run.
Father's Day
We celebrated a beautiful Father's Day at the Junior School today. We commenced celebrations with a lovely Mass followed by a delicious BBQ.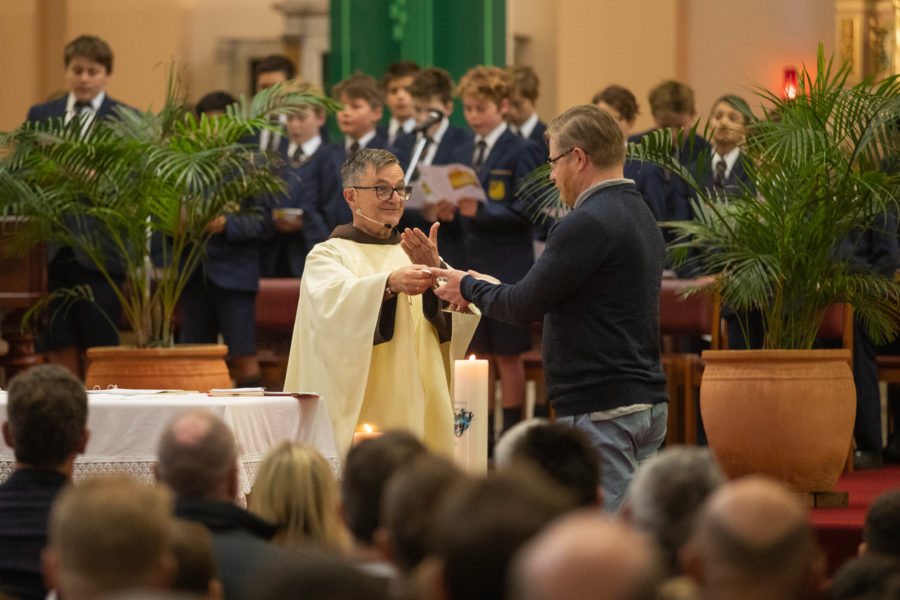 Thanks to Mr Stephen Ghattas for his organisation, making the day so special. A special thanks also to our Old Boys for supplying and running the BBQ.
To all the fathers and those who are like fathers to our boys in the Junior School, I hope you have a lovely weekend. 
Ms Jennifer Hoare
It is with very mixed emotions that I write to inform you that Ms Jennifer Hoare has taken a position at Hartford College in 2023. Hartford College is an all boys independent school, which will open its doors to students next year. 
Ms Hoare has always been committed to inspiring her students to strive for excellence in all their endeavours, whilst nurturing them to become young men of faith and virtue. She always places great emphasis on working collaboratively with parents, to support the student's educational, character and spiritual formation.
Ms Hoare will be greatly missed at Waverley College and we look forward to celebrating her incredible contribution to the school in Term 4.
Ms Gabby Smith
Director of the Junior School
E: smith@waverley.nsw.edu.au
---
Pencil Case Restock 
As we hit the second half of the year, we start to see students coming to class with missing equipment. This makes teaching and learning very difficult. In next week's Home Learning we have asked our students to make sure they are stocked up with the following items:
Red pen, blue pen, lead pencils, coloured pencils, textas, highlighters, rubber, sharpener, scissors, glue, ruler and protractor. 
We thank you for your support in advance. 
Year 5 Leadership/Team building 
Year 5 were involved in a Leadership/Team building day last Wednesday, 24 August. The key themes that were focused on throughout the day were:
​​

Teamwork

Skills of Strong Leaders

Support Network

Self Belief and Vision

Positive Culture
Here at Waverley, we are trying to instil the importance of these themes, so that our students can contribute as global citizens, and are equipped with the necessary skills they will need for the future. 
The day was broken up into three sessions:
Session 1: Leadership and Communication Skills – Survivor Tasks 

Session 2: Planning and Presentation Skills – Lego Masters

Session 3: Teamwork and Problem-solving – Team Challenge 
The key learning intention during these sessions were:
Create a vision board (Lego Model about Leadership and their role in Culture)

Build a plan to create a positive culture

Be able to identify their own support network

Be able to identify the value in teamwork
As you can see from the photos, the Year 5 students had a wonderful day! 
Ms Gaby Bransby
Assistant Director of Junior School/Curriculum Coordinator
E: gbransby@waverley.nsw.edu.au
---
Fun Run Fundraiser
The Fun Run Fundraiser has seen some amazing achievements, and I am thrilled to share the following milestones reached at the conclusion of the fundraising period:
$104,357 fundraised across six weeks 

282 out of 314 students signed up with profiles

1,152 total donations received

Reese ​​Araujo (6 Blue) was the highest fundraiser at $33,400, and Leo Henderson (5 Blue) is the second highest fundraiser at $4,050

6 Blue were the highest fundraising class with $38,906 raised
The Fun Run 'Big Show' took place on Friday, 26 August, and what an amazing day it was.
Students arrived in their white shirts, prepared for the unknown, but in awe of the inflatables. Once students were explained the running track, all classes were sent at different times to begin the colour run, after being sprayed with water by the local fire department. It was exciting having the fire department there to encourage fire safety throughout the event.
There was a high ambiance at Waverley Park, with music playing all around the running track. The local kindergarten were there supporting, and cheering on our students, as they made their way around the track.
The school was truly grateful to have parent helpers for the event, who were tasked with spraying the boys with the coloured powder, at various sections of the track.
Once the running time had concluded, we celebrated and awarded the highest fundraising students.
It then became time for the main event, where six staff members were slimed. These staff members included Ms Smith (Director of the Junior School) and Mr Leddie (Principal of Waverley College). This was a highlight for many students, staff and parents.
What a fantastic event, and all for such an amazing cause. Thank you to everyone who was involved and showed their support.
IPSHA Athletics Carnival
On Monday, 29 August, the Junior School Athletics Age Champions headed out to Sydney Olympic Park Athletics Centre to represent Waverley College at the IPSHA Athletics Carnival.
This is a significant event for our student athletes, and an opportunity to compete against all associated IPSHA schools around Sydney, at an extremely competitive level.
Congratulations to all the age champions who competed at the carnival:
U10 Students
Charlie Carrano
Ollie Burke
Jaden Truscott
Sam Rogers
U11 Students
Louis Coleman

Hugo Cummins

Cristiano Zanapalis

Hugo Spierings
U12 Students
Vaidas Levi

Lukas Pendleton

Reese Araujo

Jayden Newrick
Out of all the Waverley athletes who competed, we had five students excel in their track and field events, finishing in the top five, to progress to the NSWCIS Championships.
This will be an amazing chance for our students to compete at the highest level possible for their age.
Congratulations to the five students:
Charlie Carrano – 100m, 200m, Long Jump, Discus
Lukas Pendleton – Shot Put, Discus
Vaidas Levi – Long Jump
Ollie Burke – Shot Put
Louis Coleman – Discus
CIS Rugby
Lukas Pendleton, Riley Carr and Daniel McCall were selected in the CIS Rugby team for 2022. A massive achievement, performing very well and representing Waverley both on and off the field.
Despite winning 4 games out of 5, and only going down by 2 points in the game, they lost, impacting the final placing with the team finishing 5th. All students gave it their all, and were forces to be reckoned with throughout all of their games.
Congratulations to all of the students, and what a brilliant experience to be a part of.
External Sporting Achievements
The Waverley students from the U12 Clovelly Reds won their grand final on Sunday, 28 August. They won 35-10 against another local team, South Coogee, at Cliff Oval Wahroonga.
They went through the season undefeated, finishing top of the ladder by 9 points, with a for and against of 280.
Congratulations to the following Waverley students in this winning team: 
Cooper Mott, Lukas Pendelton, Nicholas Peshos, Riley Carr, Isaacs Matheson, Lachlan Symes, Beau Matheson Rayner, Angus Palm, Cian Brady.
Pro Performance Spring Holiday Cricket Camps
The Team at Pro Performance Cricket are excited to announce their upcoming Holiday Cricket Camps where they will be offering an additional Youth aged / representative level camp for players aged 12 years and over.
All camps provide intensive individual and group skill development for players across all facets of the game.
With an excellent coach to player ratio, and a focus on a positive and fun environment, it's a perfect opportunity for the kids to enhance and develop their games while having heaps of fun, making new friends and taking their game to a new level.
>>> Click here to view the Pro Performance Holiday Cricket Camps booking information.
>>> Click here to view the Pro Performance Pro Youth Holiday Cricket Camps (Ages 12+) booking information.
Mr Jack Wachtel
Assistant Director of Co-curricular (Years 5-8)
E: jwachtel@waverley.nsw.edu.au
---
Home Learning Club – Week 8
>>> Click here to register your son.
Should your son be unable to attend, please email the College at  nzivanovic@waverley.nsw.edu.au or call reception.
Ms Natasha Zivanovic
Literacy & Innovation Teacher
E: zivanovic@waverley.nsw.edu.au
---
Visual Arts Club
Expressions in Clay: Texture Through Sculptural Form.  
Summer Art Club 2022/2023
Visual Arts Club will be offered at Waverley as a Summer activity for students from Years 5-12. It will commence Term 4, Week 2, 2022. 
Visual Arts Club provides an opportunity for students to build skills in critical and creative thinking. This summer, students will be introduced to: Expressions in Clay: Texture Through Sculptural Form.  
Each student will be introduced to a range of ceramic handbuilding techniques such as pinch-pots, slabs and coiling techniques to build the fundamental form for their ceramic sculpture.
Natural and synthetic textures will be used to create impressions in the clay, forming crevices to catch and control glaze. Students will be involved in the firing and glazing process, learning glaze theory to further extend their knowledge on how clay bodies react when heated. 
In Visual Arts Club students will:
Develop knowledge in ceramic handbuilding construction

Understand sculpture as a resolved art form (focus on balance, composition and viewing the work from all angles) 

Be accomplished across a range of ceramic forms and glaze layering techniques 
Cost: $110.00
Materials: all materials will be supplied (all works will be bisque and glaze fired)
Session times: select ONE from the following:
Ms Natalie Oates
Head of Visual Arts 
E: noates@waverley.nsw.edu.au
---
Snapshot From 5 Indigo
In 5 Indigo it has been a very busy and exciting term of learning both inside and outside of our classroom. We have focused on the theme of Leadership through Term 3, reflecting on what it takes to be a successful leader, the qualities we look for in our leaders, and, how we can be leaders in our lives.
We have elected new Class Captains, taken part in the Year 5 Leadership Day, and developed as leaders through our Year 5 Retreat Day. 5 Indigo have relished every opportunity given to them and grown as young men of faith and character. I could not be any more proud to be their teacher.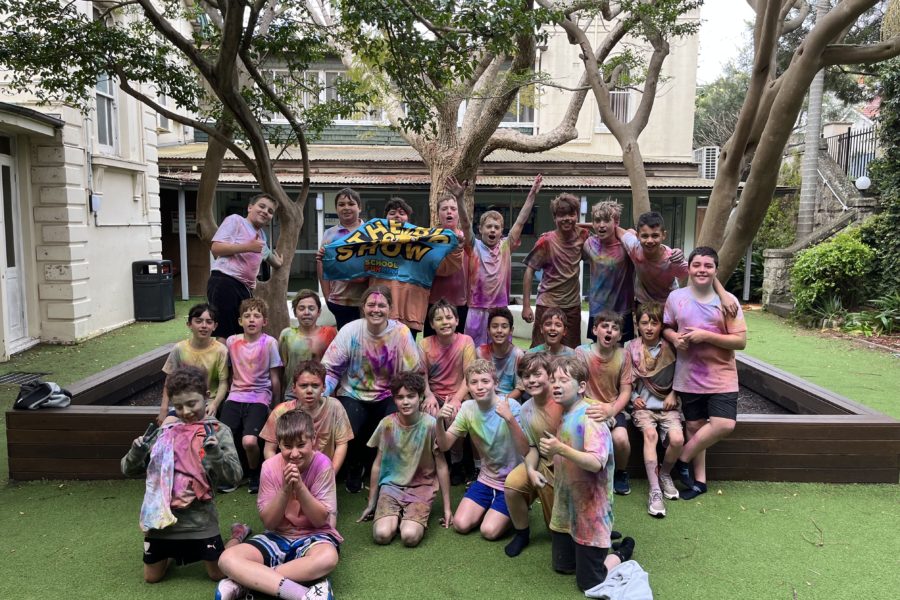 Science – Earth and Space
Our Science topic for Semester 2 is Earth and Space. 5 Indigo have loved asking inquiry questions about the Universe, worked collaboratively and used reasoning and problem-solving skills to order celestial bodies, and created our own playdough version of the solar system.
Look at our incredible models below:
English – Stand Up And Be Counted
In English, we have been investigating the ways that authors and composers communicate their passions and beliefs with the world. We read the book Mechanica, A Beginner's Field Guide, a book set in a dystopian future where humans have not looked after the planet, and animals have become mechanical hybrids to survive. The author is very passionate about the issue of climate change.
In 5 Indigo we created our own Australianica, A Beginner's Field Guide of Australian mechanical animals. This is a very complex text and the students in 5 Indigo showed what imaginative and accomplished writers they are, by emulating the style and language choices of the author, Lance Balchin. You can read their Australianica extracts proudly displayed on the wall of our classroom.
We are now in the process of identifying the social issues that we feel passionately about, looking at the examples of speeches made by activists including Greta Thunberg, to begin writing our own speeches. We are so excited to find out how each member of 5 Indigo will make a difference in the world. 
Ms Charlotte Stephens
5 Indigo Classroom Teacher
E: cstephens@waverley.nsw.edu.au