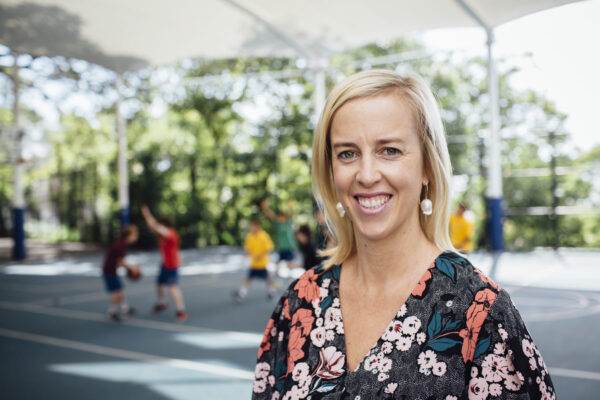 Diary Dates
Please find below some reminders about upcoming events and key events you need to be aware of for the Junior School in Term 2. For all of the College events, please refer to the College calendar. 
Term 1
Monday, 28 March – Wednesday, 30 March – Year 6 Camp, The Collaroy Centre

Friday, 8 April – Term 1 Classes Conclude
Term 2 
Monday, 25 April – ANZAC Day (Public Holiday)

Tuesday, 26 April – Staff Professional Learning Day (Pupil-Free Day)

Wednesday, 27 April – Junior School Classes Resume

Thursday, 28 April – Years 5-12 Assembly (students need to be at school by 8:15am)

Saturday, 30 April – Junior School Round 1 Winter Sport Commences

Friday, 6 May – Mother's Day Mass and Lunch, 12pm 

Tuesday, 10 May – Friday, 13 May – Year 5 NAPLAN

Tuesday, 17 May – Parents' Association Meeting, 6pm

Thursday, 9 June – Junior School Edmund Rice Day

Friday, 10 June – Founder's Day Holiday (Pupil-Free Day)

Monday, 13 June – Queen's Birthday (Public Holiday)

Tuesday, 14 June – Junior School Parent/Teacher/Student Conferences (Pupil-Free Day)

Saturday, 18 June – Final round of Junior School Winter Sport

Friday, 24 June – House Athletics Carnival and Last Day of Term 2
Years 5 – 12 Student Reports Update 
After two years of research and planning, we are delighted to announce that Waverley College will be offering parents and carers real-time access to assessment task results and formative task feedback via the College Learning Management System – CANVAS – in the coming weeks.
>>> Click here to view Ms Lynsey Porter's article for further information.
Stars of the East
I am excited to announce that our very own Tom Olds (Year 6 Orange Classroom Teacher) is representing Waverley College in the Cancer Council's 'Stars of the East' event. This event is a high-energy, dance spectacular, bringing the Eastern Suburbs together and raising much-needed funds for The Cancer Council NSW.
Tom is fundraising for …
"My beautiful mother who has, unfortunately, had to battle the dreaded "C" word twice. She is the most influential woman in my life and is such a fantastic role model in terms of resilience, courage and dedication. 
Thankfully, she has managed to win on both occasions and I hope that I can help in providing much-needed funds to support the future research, so others can share similar stories."
Tom Olds – Year 6 Teacher
>>> Click here if you would like to donate and keep updated on Tom's progress.
Mrs Gabrielle Smith
Director of Junior School
E: gsmith@waverley.nsw.edu.au
---
Home Learning Club – Week 10
 >>> Click here to register your son.
If your son is unable to attend, please contact the College via email at nzivanovic@waverley.nsw.edu.au or call reception.
3D Printing – Our Gallery is Growing
The new 3D printer has been very busy over the last week. These are some examples of our critically-thinking students who have spent time designing and printing. 
See our gallery so far: 
Ms Natasha Zivanovic
Literacy and Innovation Teacher
E: nzivanovic@waverley.nsw.edu.au
---
Actively Investigating Living Things With 6 Orange
This term, our Science topic is Living Things. The boys have been tasked with a variety of activities where they were required to focus on analysing and researching various unique and interesting Australian flora and fauna.
A few weeks ago, the students began their leaf investigation that 6 Red and Mr Johnston explained in the Week 6 edition of Nurrunga. This investigation is still active, and the boys have started a new task of creating an information report on an Australian animal of their choice.
We have discussed and analysed what is involved in an information report, and the boys researched and collated information and images about their chosen animal.
Below are a few examples of the animals studied by 6 Orange students.
Student's Favourite Facts – Left to Right
Jake Meagher (Water Dragon) – Water Dragons can swim at 8km per hour.
Thomas Carrano (Platypus) – Platypuses can use impulses to detect underwater prey.
Langston Bled (Kangaroo) – Kangaroos cannot walk backwards.
Mr Tom Olds
Year 6 Teacher – 6 Orange
E: tolds@waverley.nsw.edu.au