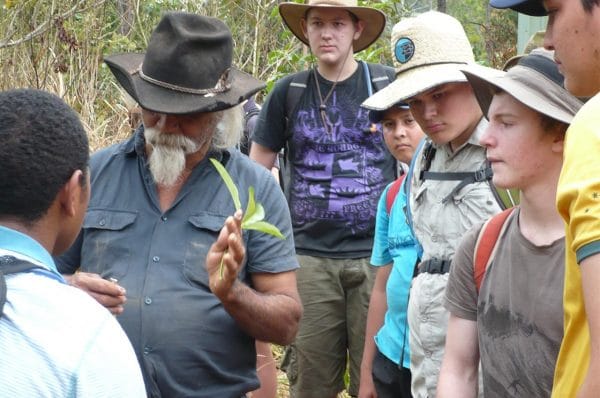 From the Head of College, Graham Leddie
Enhanced Learning
This week our Year 11 students and their parents met with Dr Prue Salter from Enhanced Learning Educational Services who shared resources and experiences about how to work efficiently and effectively in the final years of school. Dr Salter's presentation covered many practical skills including putting effective time management steps in place, independent learning cycle, organising your resources, improving your study notes and the way you study, technology and studying, learning and memory and goal setting.
Uruguay visitor
Mr Bruno Cazzuli is visiting from Uruguay for the next two weeks. Mr Cazzuli is a History teacher at Stella Maris College, Montevideo, which is an EREA school. Bruno will be assisting in Spanish classes and sharing with students what life in Uruguay is like. Our staff will be able compare pedagogical practice with Bruno and also gain insight into another country's learning strategies. Stella Maris College gained accidental fame when in 1972 its Rugby team crashed in the Andes. The story of the crash, the 72 day survival and rescue has been retold in both book, movie and documentary.
Year 11 Service and Advocacy Program
All Year 11 students take part in this program coordinated by Ms Geraldine Cullen, which gives the boys opportunities to put something back into their community, meet people they would not normally meet and connect with their community in a much deeper way. We offer the programs to Year 11 students because many of the agencies require students to be 16 years or older. We offer the following programs:
Homelessness
The Matt Talbot Refuge in Woolloomooloo – Students work in the Kiosk every Thursday from 4pm-5.30pm.
Cookout for the Homeless – Students cook and deliver a meal for the Rough Edges soup kitchen in Darlinghurst.
Street Retreats in Kings Cross – The Wayside Chapel (4pm-6pm)
Winter Sleepouts in Kings Cross
Disability
Bowling with the Disabled – Every Wednesday at Mascot Bowling Alley 4pm-5.30pm.
Holiday Programs with the Holdsworth Community Centre – Our students will "buddy up" with young people from the Holdsworth Centre.
The Holdsworth Ball – Students from Brennan House and St Clare's run this fantastic evening every year.
Other Programs
Waterford Preschool – every Wednesday morning 8.30am
Charingfield Nursing Home – Bingo-every Monday and Friday.
Blood donations – Monday afternoon in Elizabeth Street
Peer tutoring at school-seniors helping junior boys
Clean Up Australia Day – 5th March.
Salvos RedShield Appeal – 25th may
Surf life saving – many of our boys do beach patrols on weekends
Timor-Leste and Arnhem Land Immersion Experiences
The College is running two significant Immersion experiences this year. Our usual Timor-Leste experience which the current College Captain Tyler von der Heyden describes as his 'key life changing moment' and an Indigenous experience to Arnhem land run by Red Earth. Red Earth's founder Arthur Alla was a national finalist Young Australian of the Year 2017.
Two European Tours in 2018
There are proposed to be two tours to Europe in the mid year school holidays in 2018 for Music and History and we are currently calling for expressions of interest. The History tour is open to students across Year 10-12 in 2018 studying senior Ancient or Modern History as well as students holding a personal interest in the study of History.   The tour will take in sites in Rome, Naples, Berlin, northern France and Paris. The Music tour is open to all new and existing Music ensemble members and will visit Vienna, Salzburg, Venice and Milan.
Wellbeing Launch
Parents should not miss the Wellbeing Parent Information Night next Thursday 2 March in the Performing Arts Centre where we will hear from Guest Speaker, James Cummins from the Positivity Project. Please register to attend via this link.
Swimming Carnival
Congratulations to all Houses on the high participation rates and spirit displayed at both the Junior and Senior Carnivals. Well done to Tevlin House who won in the Junior School and Quinn House in the Senior School.  Here's a video of some of the action at the Senior Carnival:
Year 9 Ballroom Dancing
In line with the PDHPE curriculum, all students in Year 9 participated in ballroom dancing lessons and an evening of dance this week in partnership with St Clare's College. The Joan Carmody School of Dance run the lessons and evening and it was again a successful night enjoyed by all.
Updated Medical Information
Please ensure your son's medical information is up to date. Simply email the College Nurse, Ms Adele Cutbush acutbush@waverley.nsw.edu.au copies of any updated plans or medical information.
Parents' Association Cocktail Party
I am looking forward to seeing everyone this Saturday 25 February at the annual cocktail party!