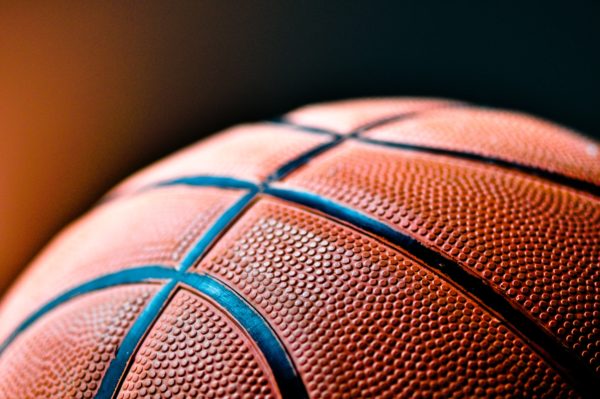 By Student Reporter, Daniel Palacio
1sts
On Saturday, 29 October, the Waverley 1st V faced a tough matchup against St Aloysius.' It was an incredible battle, which resulted in a victory for Waverley in Double Overtime, with the final score being 109-107.
Once again, the 1sts had a slow start to the game and Aloys' came out on fire in the first and second quarter, however, thanks to Tom Gleeson and Marko Rangan, the students were able to make a run, and close out the lead to 6 during half time.
Up until the 4th quarter, Aloys' held a 10-point lead which the students weren't able to track down, no matter the efforts. However, late in the 4th, led by miracle 3-pointers by Marley Henare and Sergeij Jakovljevic, Waverley closed the lead, and was able to push the game into overtime, finishing 83-all after regular time.
However, Waverley was not able to contain Aloys' and the team was pushed into another overtime. Finally, Waverley prevailed, and the game ended with some saving defensive efforts by Oscar Walters-Green and Wylie Durrans.
The students will face off against Cranbrook at Cranbrook on Friday this week, which will undoubtedly be a true thriller to watch.
2nds
Before the 1st V faced off, the Waverley 2nd V faced off against St Aloysius' to try to secure their second win, in their run to go undefeated this season. It was a controlling win which was much deserved.
From the jump, the students played incredible defence, and executed on offence led by Aren Yaghoubian, Eden Byrd and Toby Longmire. The lead was extended at half time, and the students were able to maintain a 15-point lead going into the last quarter.
Waverley continued to display a dominant stance on defence, led by Dom Smith and Ashar Te Rata, and extended their lead to 23, with the final score being 55-32.
Now with some momentum, the 2nd V will also face off against Cranbrook next Friday, to try to secure their third win of the season.
10As
The Waverley 10As played a close game which came down to the last second, but unfortunately didn't fall their way in the end. The students were led by Kayden Baker, Rory Donnellan and Mati Falaniko, the final score being 51-53.
9As
Waverley 9As were dominant in their win, with particularly strong games from Angus Peshos, Solomon Penitani and Xavier Koster. The final score was 52-33.
8As
The 8As played a hard-fought game but were unfortunately defeated in the end. The group was led by the defensive and offensive presence of Dominic Dametto, Aiden Giusti and Philip Falaniko. The students fell short, the final score reading 38-52.
Good luck to all our players who will be playing Cranbrook, a tough opponent, on Saturday.
Daniel Palacio
Captain of Basketball
Ist V and 2nd V
Ist V
Round 2 delivered some great results for Waverley Basketball, with the most exciting being the 1st V's thrilling, nail-biting 2-point win in double overtime against last season's co-premiers, and still a very good St Aloysius' team.
The 1st V never led at any stage during the game, and at one stage were 16-points adrift, only managing to draw equal with less than 12-seconds left on the game clock. It was neck and neck for both overtime periods, with Waverley's victory not assured until the final second, when St Aloysius' frantically scrambled under desperate defensive pressure by the 1st V, to put up shots which were either blocked or missed their target.
This was a very memorable win and potentially season-defining moment. Congratulations to both the players and coaching staff.
2nd V
The 2nd V also enjoyed a great win, leading from the start and moving out to a 22-point lead at one stage. It was a dominant performance by Waverley who is undefeated, and now faces a Cranbrook side that has also defeated Knox by a small margin.
Special thanks go to the parents/carers of the 1st V and 2nd V, who hosted the first post-game luncheon in two years. It was a bountiful feast that certainly impressed all in attendance. Thank you to Anne Gleeson and Tony Gleeson for their efforts in organising this.
Wins and Draws
Waverley was victorious in the majority of its games with the following teams winning: 3rd V (56-26), 9th V (46-13), 10th V (48-23), 10C (34-33), 10E (40-24), 10F (45-33), 10G (51-14), 10H (18-11), 9A (52-33), 9B (40-27), 9C (42-34), 9D (32-26), 9G (26-16), 9H (24-7), 8C (27-26), 8D (32-24), and 8E (25-21) with the 5th V (44-all) and 7th V (37-all) drawing their games.
Supporters' Club BBQ
The Supporters' Club BBQ has been running for the past three Saturdays, feeding many hungry and happy players and their parents/carers. In the past, funds raised by the Supporters' Club have helped to pay for Basketball equipment, including scoreboards, shot clocks, backboards and rims.
Thanks to Rachael Smith and Glenn Smith for their wonderful efforts in running the BBQ over the past three weeks. It has also been great to see further support from other parents/carers over the past two weeks.
If you are able to help out for one hour on a Saturday when your son plays at Waverley, please contact Rachael Smith at rachael_gray@hotmail.com. It would be enormously appreciated.
Good luck to all teams this week against Cranbrook!