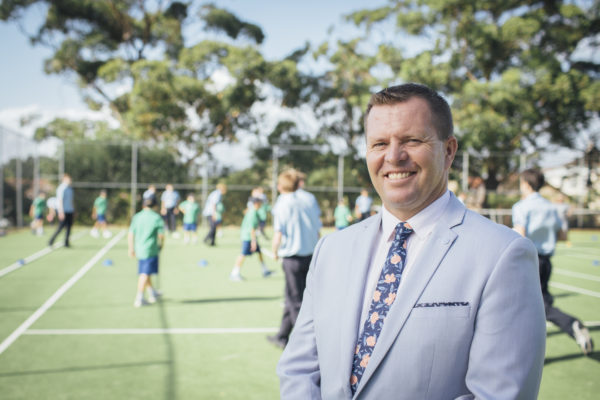 1sts and 2nds Basketball, 10As Touch Football, 7A Water Polo
Last week saw some great performances across a number of activities. Some of the highlights included our 1sts and 2nds Basketball both having great wins last Friday evening, and our 10As Touch Football winning all of their round robin matches against some high-quality opposition last Saturday. Our 7A Water Polo were also fantastic in their 13-3 victory against Cranbrook.
Congratulations Hirav Gandhi
Well done also to Hirav Gandhi in the 1st XI Cricket side, who has been selected to represent CAS Cricket this Sunday.
Winter Activity Change Requests
We have also now concluded our winter activity change requests, and all students who have applied, will be notified this week of their selections. We will not be accepting any more requests, as we now have to organise staffing and training schedules, as well as notify opposition schools of our team numbers.
Any student who wishes to apply for a summer activity change for Term 4, will need to do so in the first three weeks of Term 3.
Annual House Swimming Carnival – Friday, 4 March
Next Friday, 4 March, we will be holding our annual House Swimming Carnival at Botany Aquatic Centre. This is a really important event for our House system, as well as a final opportunity for some of our swimming talent to prove themselves before the CAS Swimming and Diving championships on Thursday, 17 March.
There will be limited transport to the venue, however, all students are encouraged to make their own way to and from the venue, where possible. If there are any cancellations due to weather on the day, the wet weather line will be updated by 7am. If the carnival is cancelled, it will be a normal Friday Week B school day.
Unfortunately, we are unable to accommodate parent spectators at the venue.
>>> Click here to view important information about the House Swimming Carnival.
Wet Weather Processes and Waverley College app Subscriptions
With the wet weather this week, I also want to remind parents, carers and students of the wet weather processes.
The wet weather line (8250 3780) will be updated throughout the day on a Saturday, however, the Waverley College app is the recommended source for these changes, because push notifications will be sent as soon as changes/cancellations occur.
If you don't have the Waverley College app, and your subscriptions are incorrect, you will miss out on vital communications from the College. 
To update your subscriptions and tags on the Waverley College app:
Go to Settings in the bottom right hand corner of your home screen.
Tick all tags that apply to your family.
COVID-19 Restrictions for School Sporting Venues on Saturdays
COVID-19 restrictions for school sporting venues on Saturdays will also continue to remain in place for this term.
State Age Surf Life Saving Titles – Good Luck!
Best wishes to all students competing in the State Age Surf Life Saving titles this weekend. Please keep the College updated on any successes and performances!
Mr Steve O'Donnell
Director of Co-curricular
E: sodonnell@waverley.nsw.edu.au