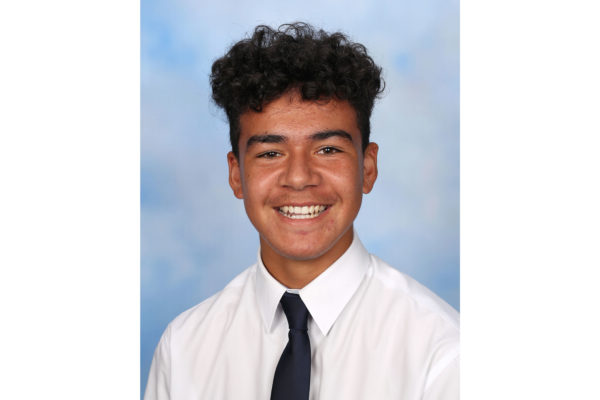 From 9-12 December, Sydney Olympic Park Athletic Centre hosted the young rising stars of NSW track and field. Now in its 85th year, this inspiring annual championship brought together elite athletes aged 12–19 from across NSW, who challenged themselves to achieve and exceed personal bests and give record-breaking performances.
In a field of 1907 athletes from 498 NSW schools, (including para athletes), Waverley students made us proud! Congratulations to each student who represented our College in competition and friendship over the four days, displaying how to win and lose gracefully. 
Many national and Olympic athletes have competed in these championships to go on to higher honours, and we're excited that 15 of our students achieved personal bests!
Standout performances came from Waverley's Solomon Tuqiri (photo above) in both the Boys 17 years Hammer Throw Final (3rd and 2nd in NSW) and Discus Final (3rd and a personal best), and Ricardo Zanapalis (photo below) in the Boys 15 years Long Jump Final (4th and 3rd in NSW and an equal personal best).
Full List of Waverley College Results – the Future Looks Bright!
Thursday, 9 December
Boys 15 years Triple Jump Final – 8th Ricardo Zanapalis – 11.81m
Boys 17 years Hammer Throw Final – 3rd Solomon Tuqiri – 36.09m (2nd in NSW)
Boys 13 years 800m Prelims – Heat 2 – 4th Jack Johnson 2:21.83 (12th overall)
Boys 17 years 800m Prelims – Heat 1 – 4th Dominic McGrath 2:02.79 PB
Friday, 10 December
Boys 12 years – 800m Timed Finals – 25th Joshua Peters 2:35.08 PB
Boys 17 years – Discus Final – 3rd Solomon Tuqiri 46.26m PB
Boys 12 years – Shot Put Final – 7th Jone Tuqiri 8.99m
Boys 14 years – 200m Prelims – 14th Henry Parkes 24.57 PB
Boys 14 years – 200m Prelims – 31st Charlie Short 25.59 PB
Boys 17 years – 800m Finals – 9th Dominic McGrath 2:03.23
Boys 14 years – 3,000m Finals – 10th Huon Groves 9:45.93 PB
Boys 17 years – 3,000m Finals – 8th Leo Morgan 9:20.19
Saturday, 11 December
Boys 14 years – 100m Prelims – 14th Henry Parkes 12.12 PB
Boys 14 years – 100m Prelims – 26th Charlie Short 12.47 PB
Boys 14 years – 100m Prelims – DQ Oliver Stynes
Boys 15 years – 100m Prelims – 21st Ricardo Zanapalis 12.05s PB
Boys 15 years – High Jump Finals – 11th Billy Hodgson 1.70m PB
Boys 15 years – High Jump Finals – 14th Ethan McArdle 1.60m PB
Boys 16 years – 100m Prelims – 41st Alejandro Zanapalis 12.71s
Sunday, 12 December
Boys 15 years – Long Jump Finals – 4th (3rd in NSW) Ricardo Zanapalis 6.04m = PB
Boys 14 years – 100m Hurdles Prelims – 12th Oliver Stynes 16.61s PB
Boys 12 years – 1,500m Timed Finals – 20th Joshua Peters 5:06.46 PB
Boys 17 years – 1,500m Timed Finals – 12th Dominic McGrath 4:18.09 PB
Boys 17 years – 1,500m Timed Finals – 15th Leo Morgan 4:22.82