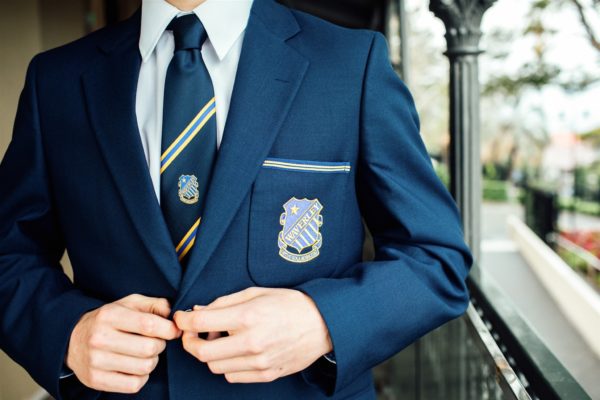 A friendly reminder that from day 1 of Term 1, 2021, all students will need to be in the new academic and PE uniform. The on-field co-curricular uniform is only compulsory for new Year 5 and 7 families. More information on co-curricular uniforms will be provided in the coming weeks.
Do you have old Waverley uniforms hanging around at home? The College is rehoming and recycling your unwanted Junior and Senior School uniforms – and we're on the lookout for as many of them as possible.
Good quality items are being sent to communities like Timor-Leste and Fiji, so they can be used by schools in need. Items that are no longer wearable can also be reused, but we're handing them over to businesses that will benefit from them instead – like cleaning companies.
How You Can Help
We'd be very grateful if members of our College community could return their old uniforms to the second-hand clothing pool by Monday, 9 December. We will still be accepting donations next year but donating by 9 December will greatly assist volunteers to sort and label items correctly prior to being sent communities overseas.
Instead of binning your Waverley-branded items or leaving them with charity shops, please:
Leave items/bags outside the second-hand clothing pool (Main Building, Level 3), or outside the main building if closed
Separate good quality items for rehoming from poor quality items (eg ripped, stained or well-worn) for recycling
Clearly label items/bags to assist our volunteers, who are managing the process
Second Hand Clothing Pool Clearance Sale
The second-hand clothing pool is open from:
Every Thursday, from Thursday 29, October (12pm-2:30pm)
Everyone is welcome. Our clearance sale has plenty of items to see junior and senior boys through Term 4, and we're asking for a gold coin donation in exchange for as many items as you need. Senior School students can come along without their parents/carers. The sale includes:
Blazers
School shoes
Sports shoes
Bags
Ties
Jumpers
Shirts
Sports clothing
Additional opening hours will be confirmed. For stock enquiries, please contact the Parents' Association at passociation@waverley.nsw.edu.au
New Uniform
For an overview of the new uniform and transition dates, please click here
For the Uniform Shop, prices, and bookings, please click the following:
https://waverley.nsw.edu.au/information/uniform-shop/
https://www.noone.com.au/school/waverley-college/shop