From Director of Wellbeing, Matthew Porter
Junior School Blitz Day and Year 10 Big Brother/ Year 5 Little Brothers 
Last week the Junior School Blitz Day at Queens Park provided an opportunity for Year 10 Big Brother and Year 5 Little Brothers to reconnect.
The boys spent the first part of the session involved in a reciprocal interview where each would take turns asking and answering questions. This gave the boys a chance to share some highlights from the mid year break as well as reflecting upon their first semester and identifying what they were most looking forward to in the term ahead.
Then with the ice well and truly broken, it was time to get everyone up and moving. Big brother were required to shadow their little brother as they went through a warm-up and a skills session in one of three sports for the day; Rugby, Football or AFL.
While Aungier/Lacey were the overall winners on the day I think it was safe to say that all of our boys were champions in the way that they embraced this opportunity and supported there peers.
Year 7 and 8 Cyber Responsibility Presentations
Recent statistics released by software monitoring company "Family Zone" indicate an alarming number of children and adolescents accessing highly inappropriate websites, apps and content.
In light of these trends we have an obligation to upskill and empower our boys and young men to make responsible choices regarding their online activities.
Students from Year 7, Year 8 and a select group of Year 6 student leaders accompanied by Mr Harris attended a Cyber Responsibility presentation from Ms Yasmin London from Y-Safe. Many of you may remember Yasmin's presentation from the Family Zone parent evening in Term 1.  The topics included Sexting and Online Pornography, Internet/ gaming addiction, Cyber bullying and Dogital Reputation.
Our year 6 boys were asked for their top tips for fellow students following the presentation.
Stay responsible
Think before you act
Turn your privacy settings on
Know how things can effect your criminal record (sexting/cyber bullying)
Year 8 Dance
On Tuesday this week 370 students from Waverley, St Clare's, St Catherine's and St Brigidine's attended the Year 8 Social Dance. This is an essential step in building upon the existing connections with our local sister schools. It also provides our boys with a unique opportunity to develop appropriate social relationships with the girls in a safe and supportive environment.
All of the students seemed to have a great time and the feedback received from parents in the night was extremely positive. The senior boys in attendance showed outstanding leadership and energy in keeping the party going.
The money raised will go towards the Red Earth and Holdsworth social justice initiatives.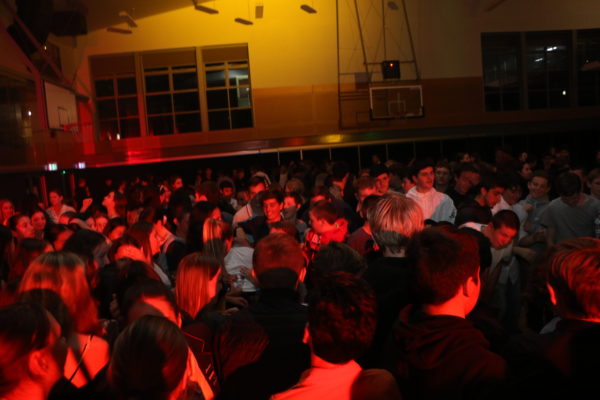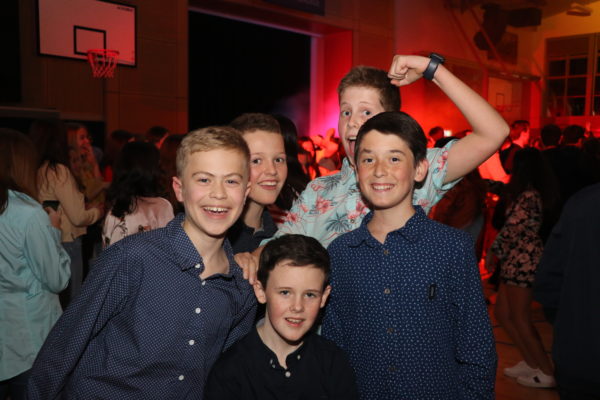 Mental Health Matters evening at Sydney Grammar School 
Sydney Grammar School would like to extend an invitation to the Waverley College community to attend a public forum event at 6pm on Tuesday 7 August, "Mental Health Matters", featuring a panel discussion tackling taboos, stigma and discrimination around mental health.
Families from school communities in the Sydney area will find the topic of great interest and may like to join us for an engaging discussion. A Question and Answer session will follow the panel discussion. Bookings can be made via this TryBooking link or via the PIAC website or the Sydney Grammar School website.