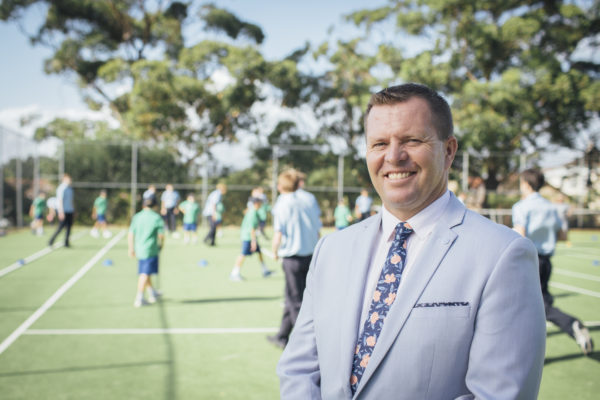 Read more: Return of Summer co-curricular program, specific restrictions and protocols, congratulations Marco Arambasic (Class of 2020), capital works at Queens Park, online Pilates and Prehabilitation classes.
As indicated by Mr Leddie, in his Principal's article, we will be commencing our Summer co-curricular program from next Monday, 1 November. There are a number of specific restrictions and protocols in place for staff, coaches and students that will need to be met to ensure we keep the College community as safe as possible.
Years 7-11 Program
The Years 7-11 program will run for four weeks from Monday, 1 November to Saturday, 27 November. We have had to make a number of significant modifications based on the restrictions to allow some activities to occur, as well as ensuring cohort separation as much as possible.
Unfortunately, we will not be offering any new Surf Lifesaving courses this season, however, those students already patrolling will continue this activity with Bondi SLSC.
We also will not be offering Sailing for those four weeks and those students have been placed in Yoga for Term 4, but will still be able to participate in this activity for the second half of the summer season in Term 1.
Water Polo will not have any fixtures this term and students will train with the swim squad within Year groups for the four weeks.
Basketball and Touch Football
We have also arranged for some of the bigger sports like Basketball and Touch Football to train in their Year Groups for next week and will advise of any adjustments to the training schedule as we progress.
Internal Fixtures, Trials, Inter-School Fixtures and Student Vaccination Status
We will also have internal fixtures and trials on Saturday, 6 November and Saturday, 13 November. There is a good possibility that we may have some friendly CAS fixtures on both Saturday, 20 November and Saturday, 27 November, however, only fully vaccinated students over 16 years will be able to participate in inter-school fixtures. Students under 16 will not be required to show proof of vaccination but will be required to QR code on entry for any weekend fixtures.
Congratulations Marco Arambasic
Congratulations to Waverley College graduate, Marco Arambasic (Class of 2020), who has signed a professional Football contract with Belgian club side KV Mechelen. Marco was a member of the Waverley College 1st XI for two seasons as well as a CAS Representative. Marco plays striker and scored a number of great goals for Waverley during his time at the College. He also demonstrated a strong commitment to his school football where he was able to successfully balance his school and club demands. We wish Marco well and look forward to following his journey in professional football!
Capital Works at Queens Park
As many of our community will have seen, there are significant capital works occurring at Queens Park with Centennial Park Trust building a cycling track along Darley Road. This will impact on parking and picking up of students at training and from trial fixtures.
There are also very limited and specific entry / exit points to the fields. It is recommended that students instead approach from the northern and eastern sides of the fields, and do not enter the work areas at any time.
These works are due to be completed for that part of the park over the next few weeks, however, parents and carers will still need to plan appropriately in terms of collecting students after training, as well as dropping off and picking up for any trial fixtures on the weekends please.
Getting Physically Active is the Main Game
The focus of the next couple of weeks for training will certainly be about getting all students physically active again, as well as preparing for more vigorous movement. Basic skills, flexibility and mobility will be essential in preventing injury. The online Pilates and Prehabilitation classes will continue to be available to the whole community and posted on the Waverley app each week. We will also publish information at a later date regarding holiday training opportunities over the Christmas break.
Training Schedule and Internal Trial Fixtures
The training schedule and internal trial fixtures are available on the Waverley College app and on the College website:
If any student is showing any flu-like symptoms, they must not attend training or fixtures until a negative COVID-19 test result is obtained. The College will endeavour to continue to implement its COVID-Safe Risk Assessment for all venues and activities.
Mr Steve O'Donnell
Director of Co-curricular
E: sodonnell@waverley.nsw.edu.au