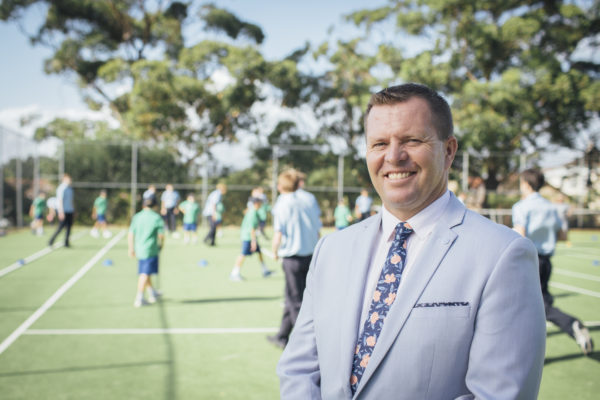 ---
Track & Field Season
Thank you and well done to all students, parents and staff who attended the first invitational athletics carnival of the season at Homebush last weekend. This was actually the first inter-school carnival for almost three years.
We had some very impressive performances by a number of athletes as well as a couple of great relay results. However, we are still needing a number of positions filled, particularly in the older age groups.
Any student is welcome to start attending and we are back at Homebush this Saturday, followed by three Saturdays at ES Marks. All students who have been doing Track & Field as either a winter or summer co-curricular option, are expected to compete for the College this term.
CAS Track & Field Championships
The next four weeks of the season lead up to the CAS Track & Field championships on Thursday, 15 September. Year 7 and Year 12 will also be attending this carnival on 'compulsory supporters' duty' and will be bused out and back from the venue. The supporters' groups will depart at 1pm and return by 9pm. Students will also be provided with a meal.
Parents and family members are also welcome to attend, however there is a small entry fee. We will send more information closer to the date for students and athletes who will be attending this big event.
Winter Co-curricular Award Winners
Next Thursday, 25 August we will celebrate our award winners at the College Assembly, and will notify those award winners by email at the start of next week. 
College House Athletics Carnival
We will have our postponed College House Athletics carnival at ES Marks on Monday, 29 August commencing with the first events at 8:30am. This is a compulsory day for all students in Years 7-12, and whilst we will provide limited bus services to and from the venue, students are encouraged to make their own transport arrangements. There are currently NO CANTEEN facilities at ES Marks so students are required to bring their own lunch.
Football and AFL Presentation Evenings a Great Success
A  big thank you to the parents and senior students who assisted with the Football and AFL presentation evenings last Friday. The attendance by parents and students was fantastic, and in particular I would like to thank Naomi Isaac, Greg Isaac and Alistair Isaac for all of their hard work in ensuring the AFL night was a success.
Also to the parents of the Football Supporters' Group who assisted with that wonderful event. Thank you also to Nick Blakey (class of 2018 and current Swans player), Mr Steve Wilmot, Mr Edward Davis, Mr Bishoy Wasef, Mr Simon Potter, Mr Jack Wachtel and Mr Jon Christiforidis for all of their work behind the scenes in enabling these events to run so smoothly.
Rugby Presentation Evening
This Friday evening at Easts Rugby, we have the Rugby presentation evening commencing at 6pm and students can wear casual attire.
Congratulations Eddie Beswick
Well done to Eddie Beswick in Year 11 who competed in the Victorian Formula Ford racing championship last weekend at Sandown and secured an incredible 1st place. We also wish him well for his preparations for the National titles and are looking forward to seeing many more race wins.
Good luck to our Track & Field squad this week.
Mr Steve O'Donnell
Director of Co-curricular
E: sodonnell@waverley.nsw.edu.au