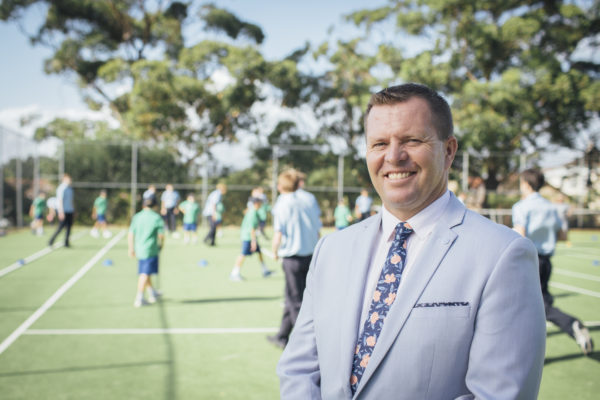 CAS Track & Field Championships
Our College Track & Field team has continued to perform well, leading up the 91st CAS Track and Field Championships on Thursday, 15 September at Homebush. 
In the week of the championships, the whole squad will train on Monday and Tuesday afternoon, with 'Carbo Night' also on Tuesday evening. We will then present the whole squad at assembly on Wednesday, 14 September. Following the championships next Thursday, we will then have a presentation evening at the College on Friday evening.
On the day of the championships, the students competing will arrive at school at 9am and head straight to the PAC. Squad reserves and all other students will be in class for Period 1. At 11am the competitors will depart for Homebush, and all students elected for events must have the correct College Athletics attire (singlets and shorts). 
At 1pm, Years 7 and 12 will also depart for their compulsory supporters' duty at the championships. We will provide students with a packed meal for the carnival. There are canteen facilities at the venue, however, prices are high and the queues are always long.
The event concludes at 8pm and students will be bused back to the College by 9pm or students can sign up to return on one of the two buses that comes back to either Maroubra Junction or Hurstville train station. The sign up sheets are in the Wellbeing Centre, and once these buses are full, we will not be able to add any more students.
Years 7 and 12 must be in full College uniform and all squad members can wear their College tracksuit.
If students are departing the event with parents/carers, they must seek permission from their Head of House or a relevant staff member.
Any parent/carer or spectator is welcome to attend, but must pre-purchase tickets via the link below:
https://www.ticketebo.com.au/CASt&f
Invitational Carnival
We still have one more invitational carnival this Saturday at ES Marks, and it is not too late for students to still try to make the squad. 
Internal summer trials
On Saturday September 17, our Water Polo, Basketball, Tennis and Touch Football teams will all have their first round of summer trials. It is compulsory for students to attend these trials for selections, and these teams will commence their training with all other activities on the first day of Term 4.
We will publish the fixtures and training schedule on the College website this week.
We have also commenced pre-season training for Cricket, Tennis and Basketball for a number of students. All other activities will commence at the start of Term 4.
Rugby Union, Football, AFL and Rugby League Grand Finals
Finally, congratulations to all of the Waverley College students who took part in a range of Rugby Union, Football, AFL and Rugby League Grand finals over the past two weekends. There were many successes and some disappointments, however, it is a wonderful achievement to see so many Waverley College students successful in their endeavours.
Congratulations
Owen Lloyd-Jones
Special mention also goes to Owen Lloyd-Jones who competed in the NSW Junior Short Course Swimming Champs over the weekend. Some impressive results in some tough U12 events:
NSW State Age Champion – 400m Individual Medley

NSW State Age Champion – 800m freestyle

Silver medallist – 400m freestyle

Bronze medallist – 200m butterfly

Finalist – 200m individual medley (5

th

)

Finalist – 200m freestyle (8

th

)
Stuart Swinburn (Class of 2019) 
Old Boy Stuart Swinburn, (brother of Scott in Year 11), has been selected to compete in the Australian Dolphins Team at the 16th FINA World Swimming Championships at the Melbourne Sports and Aquatic Centre from 13-18 December. This is a brilliant achievement and we send him our best Waverley wishes.
Mr Steve O'Donnell
Director of Co-curricular
E: sodonnell@waverley.nsw.edu.au