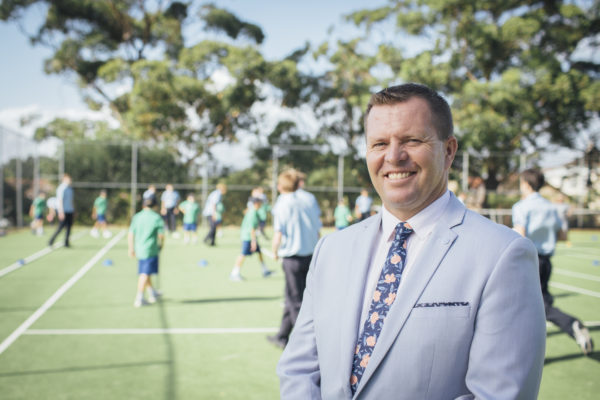 Click here to view the Fixtures
Commencement of Term 4 Co-curricular Activities
Welcome back to Term 4 and we have now commenced the new summer season for 2022-23. The training schedule has been sent to all students and parents/carers. Please also note that all Year Groups are labelled by their 2023 cohorts (Year 10 are now Opens; Year 7 are now Year 8).
All fixtures and any changes to training due to weather or other events will only be posted via the Waverley College App. All students and parents/carers need to ensure that they have subscribed to the relevant activities, and we have our first round of fixtures this coming weekend.
We are still finalising teams and good attitude and performance will be considered when adjusting selections. Please also note that any leave requests from sport are only via email to myself please.
Basketball Staff and Players
Thank you to all of our Basketball staff and players who gave up a number of days during the holidays to continue to prepare for this summer season.
Representation at the Highest Levels
We also had a number of students and Old Boys continuing to represent at the highest levels. Well done to Zion Poitaha and Ollie Aboud who are currently representing NSW Gen Ble U16 Rugby, as well as Old Boys Clem Halaholo, Fritz Jahnke-Tavana, Charlie Worthington and Aaron Dimovitch for representing NSW Gen Blue U19.
We also had Isaac Heeney and Nick Blakey playing for the Swans in the AFL Grand Final at the end of last term.
As well we had Ky Pule in Year 11 representing Australian Schoolboys rugby in Japan, where he was also lucky enough to watch Old Boy Ben Donaldson playing for Australia A.
NSW All Schools Athletics
After a very successful Athletics season we had a number of boys competing at the NSW All Schools with some very impressive results. Thank you to Mr Jeremy Roff for his work over those four days with the boys, and well done to the following students on their outstanding performances:
Saturday, 24 September
Boys 12yrs 100m Prelims (2 Heats)
H1 – 1st Ryan McNamara 13.03s PB
H2 – 3rd Rory Muldowney 13.24s
2nd Ryan McNamara 12.66s (Qualified for Australian Champs in 2023)
4th Rory Muldowney 13.37s
Boys 13yrs 100m Prelims (4 Heats)
H1 – 6th Julian Minto 13.04s (22nd Overall)
13th Ryan McNamara 21.78m
Boys 15yrs 100m Prelims (5 Heats)
H2 4th Aodhan Williams 12.18s (23rd Overall)
H4 7th Arran Storie 12.48s (33rd Overall)
H5 3rd Josh Ballard 12.03s (16th Overall)
H5 6th Cruz Clarkin 12.53s (36th Overall)
16th Jone Tuqiri 26.02m
Boys 16yrs 100m Prelims (6 Heats)
H2 3rd Ricardo Zanapalis 11.68s (14th Overall)
H3 8th Oskar Lebard 12.35s (41st Overall)
19th Owen Lloyd-Jones 18.11m
---
Sunday, 25 September
15yrs 100m Hurdles Prelims (2 Heats)
H1 7th Oliver Stynes 15.44s (12th Overall)
Boys 15yrs Long Jump Final
16th Luke Newrick 5.11m
Boys 12yrs 80m Hurdles Final 
4th Rory Muldowney 13.36s (PB)
Boys 12yrs Long Jump Final
2nd Rory Muldowney 4.84m (Qualified for Australian Champs in 2023)
Boys 13yrs 1500m Timed Finals (2 Sections)
S2 18th Joshua Peters 5:00.31(25th Overall)
---
Monday, 26 September
Boys 13yrs Long Jump Final
17th Julian Minto 4.39m
Boys 15yrs 800m Prelims (2 Heats)
H2 3rd Asher Thomasyu 2:05.54
5th Solomon Tuqiri 35.48m
Boys 16yrs Long Jump Final 
4th Ricardo Zanapalis 6.41m
12yrs 200m Prelims (2 Heats)
H1 4th Rory Muldowney 27.24s
H2 1st Ryan McNamara 26.81s
Boys 13yrs 200m Prelims (4 Heats)
H4 3rd Julian Minto 25.25s (PB)
Boys 16yrs 200m Prelims (5 Heats)
H1 3rd Ricardo Zanapalis 23.23s PB ( 17th Overall)
4th Ryan McNamara 26.32 PB (Qualified for Australian Champs in 2023)
5th Julian Minto 25.11 (PB)
---
Tuesday, 27 September
Boys 19yrs Hammer Throw Final

 
6th Solomon Tuqiri 29.03m
Boys 12yrs Triple Jump Final
4th Rory Muldowney 9.66m PB
3rd Asher Thomasyu 1:57.17 PB (School Record) 
(Qualified for Australian Champs in 2023)
Boys 12yrs Hammer Throw Final
8th Jone Tuqiri 19.48m