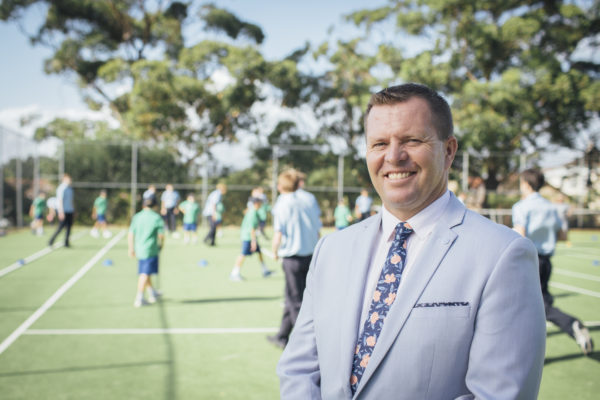 Summer Co-curricular Activities Continue
Click here for Fixtures and Venue Maps
Our Term 1 Summer Co-curricular activities continued last week and this week we are at home to Cranbrook. This includes the local blockbuster Basketball derby on Friday evening.
We want as many supporters there as possible, but I request all current students to please be seated in the designated areas and dressed in full College summer uniform or full College co-curricular summer sport uniform.
2nds at 5:30pm
1st V at 7pm
Excellent standards of behaviour and cheering for Waverley only, is what is expected.
Year 7 Returns From Camp
Our Year 7 cohort also arrived back from camp last week with some great stories and experiences. Thank you and well done to these students and staff for the three challenging days out at Somerset. Hopefully you gained some special memories and strengthened some existing, as well as forming new, friendships.
Congratulations – We Salute You!
Well done Thomas McKenna (Year 11) who was recognised at the NSWCIS awards last Saturday for being a part of the national winning U15 CIS Rugby League Team in 2022.
We recognise these cricketers selected for the CAS U15 Cricket side to play GPS: Jonathon McDonald (Year 10), Toby McDonald (Year 10) and William Livissianis (Year 9).
Recent Stellar Cricket Performances
Some special mentions to Waverley cricketers who continue to shine. I'd like to spotlight the following worthy performances from:
Jonathon McDonald (1st XI) 6/17 v St Pat's
Will Hickey (1st XI) v Knox – 72* v Knox
Henry Walker (7A) 91* v St Aloysius'
These students are impressive role models for their teams and our College.
Nippers, Oztag and Annual Christian Brothers Swimming Carnival
We also have a large number of students competing this weekend in the Nippers State Carnival, State Oztag, as well as our swim squad at the annual Christian Brothers Swimming Carnival. I want to wish all of these students the very best for this weekend.
Senior School House Swimming Carnival – Friday, 3 March
Next week on Friday, 3 March is the Senior School House Swimming Carnival at Des Renford Leisure Centre in Maroubra. Students are able to make their own way to and from the venue, but if they want to catch a bus they will need to be at school by 7:45am. Buses will return to the College by 3pm.
Please click the button below for all information and the schedule of events.
Click here to view detailed information about the Senior School House Swimming Carnival
Key Dates and Reminders
Next Monday, 27 February are Parent-Mentor Zoom meetings, so there will be NO training on Monday afternoon only
Next Friday, 3 March there will also be NO training due to the Carnival
Saturday, 11 March is the last round of summer activities
Thursday, 16 March is the CAS Swimming and Diving Championships at SOPAC (compulsory for Years 8 and 11)
Saturday, 18 March is a sport-free weekend due to our winter staffing induction
Monday, 20 March is the commencement of a number of winter activities and trials
Good luck to all teams and activities this weekend!