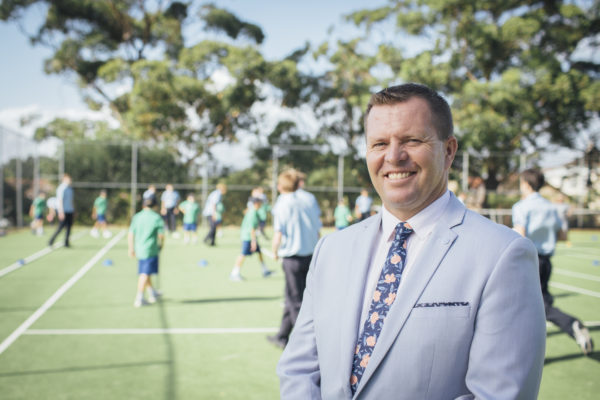 Click here to view the fixtures, training schedules and maps
Term 4 Summer Activities
Welcome back to Term 4 and the start of our new Summer season for 2023-24. All activities commenced this week and we have a number of trials and fixtures this weekend.
A huge thank you to all of the staff and coaches who conducted fixtures and training over the holiday period. We also had some students and Old Boys who represented the College at the highest levels.
Well done to the following students and Old Boys:
Noah Tofaeono, Darcy Standfield and Felix Turinui on their ASRU fixtures against Tongan Schools
Cameron Reed – NSW U13 Hockey
Ben Donaldson on playing for the Wallabies at the 2023 Rugby World Cup
Massimo Luongo for his recall back into the Socceroos squad

Sol Penitani, Paula Teisina, Payton Tarau, Kaiasi Talakai and Julian Minto for their involvement in the NSW Waratahs Gen Blue (U/15s).
---
NSW All Schools Athletics – Three College Records Broken!
Congratulations to the following students on some impressive results at the NSW All Schools Athletics.
*Boys 12 years – 15 years: 6-8 October 2023 at SOPAC
Friday, 6 October 2023
Boys 13 years High Jump Final
Boys 13 years 90m Hurdles Prelims and Final
Heat 1
1st Alex Bissell 13.33 Q

4th Rory Muldowney 14.35 q
Final
1st Alex Bissell 13.15

PB (College Record)

4th Rory Muldowney 13.96

PB
Boys 13 years Discus Final
12th Lukas Pendleton 32.65m

25th Ryan McNamara 20.62m
Boys 13 years 400m Prelims
Heat 3 of 3
Boys 15 years High Jump Final
Boys 15 years 400m Prelims
Heat 3 of 4
Boys 13 years Shot Put Final
---
Saturday, 7 October 2023
Boys 13 years 400m Final
4th Alex Bissell 55.80

PB (College Record)
Boys 15 years 400m final
Boys 13 years 100m Prelims and Final
Heat 1 of 4
6th Rory Muldowney 13.08 (22nd Overall)
Heat 2 of 4
3rd Ryan McNamara 12.63 q
Heat 
5th Alex Bissell 12.87 (16th Overall)
Final
Boys 15 years 100m Prelims and Final
Heat 2 of 5
Final
Boys 15 years Long Jump Final
Boys 15 years 800m Prelims
Heat 2 of 3
4th Jack Richardson 2:03.26 (10th Overall)
Boys 13 years Long Jump Final 
6th Vaidas Levi 5.20m

(PB)
Boys 13 years Javelin Final
2nd Vaidas Levi 38.03m 

9th Lukas Pendleton 28.71m
---
Sunday, 8 October 2023
Boys 13 years 200m Prelims and Final
Heat 3 of 3
Final
Boys 14 years 200m Prelims and Final
Heat 4 of 5
1st Julian Minto 24.06

PB
Final
4th Julian Minto 23.79

PB
Boys 15 years 200m Prelims
Heat 2 of 3
2nd Wol Albino 23.37 (10th Overall)
---
*10 years, 11 years, 16 years – 19 years: 23-25 September 2023 at SOPAC
Saturday, 23 September 2023
Boys 11 years Long Jump Final
1st Charles Carrano 4.64m
Boys 19 years 110m Hurdles
Boys 17 years Long Jump Final
5th Ricardo Zanapalis 6.57m
Boys 11 years 200m Prelims
Heat 1 of 3
3rd Charles Carrano 28.37q PB
Boys 16 years 1,500m Finals
8th Asher Thomasyu 4:13.80
Boys 11 years 200m Final
8th Charles Carrano 29.00
---
Sunday, 24 September 2023
Boys 16 years 100m Prelims and Final
Heat 4 of 5
2nd Daniel Hornery 11.18 q
Final
4th Daniel Hornery 10.98 PB
Boys 19 years 100m Prelims and Final
Heat 2 of 2
3rd Ryan Harper 11.03 Q PB
Final
Boys 16 years 800m Prelims
Heat 2 of 3
2nd Asher Thomasyu 2:04.29 Q
Boys 11 years 100m Prelims and Final
Heat 2 of 3
3rd Charles Carrano 13.77 q
Final
8th Charles Carrano 13.56 
---
Monday, 25 September 2023
Boys 16 years 200m Prelims and Finals
Heat 1 of 4
1st Daniel Hornery 22.50 Q
Final
4th Daniel Hornery 22.18

(College Record)
Boys 16 years 800m Final
6th Asher Thomasyu 2:01.15