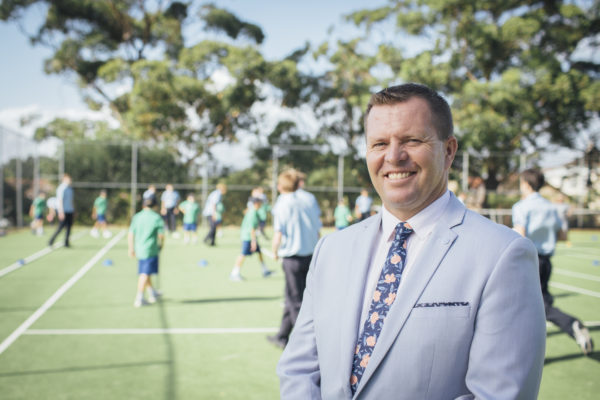 Click here to view the fixtures, training schedules and maps
Summer Co-curricular Captains and 1sts Teams
This week we celebrated the presentation of the Summer Co-curricular Captains and 1sts Teams. Waverley College has a broad program that enables students to demonstrate their strengths in both cultural and sporting pursuits. All of the College's activities are highly valued and need to be supported.
Well done to the following students on their selections and appointments:
Captain of Diving: Drew Devereux
Captain of Swimming: Jack Kerves
Captain of Sailing: James Birbas
Captain of Mountain Biking: Jamie Vanderkemp
Captain of Public Speaking: James Peate
Captain of Judo: Robbie Muir
Co-Captains of Music: Zachary Hodges and Campbell Porteous
1st IV Tennis
Oscar Wilson (captain)
Oliver Stewart
Max Gregson
Edward Donnelly
1st XI Cricket
Captain of Cricket: Matthew Frost
1st XI Cricket Captain: Hunter Eldridge
Charles Coughlan
Jack George
Josh Goraya
William Livissianis
Jonathon McDonald
Toby McDonald
Joe Packington
Henry Read
Lucas Ryan
Aarush Soni
Ben Van Dam
1st V Basketball
Captain of Basketball: Flynn Busteed
1st V Basketball Captain: James Dyson Merwe
Jack Anasson
Eden Byrd
Tashi Harrison
Sergej Jakovljevic
Ehren Little
Xavier Miconi
Angus Peshos
Aren Yaghoubian
1sts Water Polo
Captain of Water Polo: Sonny Mori
1sts Water Polo Captain: Tristan Lee
Lincoln Tanner
Aiden Lee
Jack Kerves
Joshua Lewis
Sean Foley
Cooper Gee
Kai McDermott
Eamon Jeffs
Oakley Lamb
Lucas Dubois
Max Dent
1sts Touch Football
1sts Touch Football Captain: Riley Donohoe
Cooper Taylor
Lachlan Algie
Asher Thomasyu
Vidar Sundkvist
King Manu
Joseph Vonwiller
Sunny Steyn
Peyton Tarau
Louis Johns
Kai Towns
Best Wishes for this Weekend
We have our first full round this weekend with a number of teams already also completing their first round last weekend.
Our 1st XI Cricket had a great away win against Barker with Aarush Suni taking 5/25, and our 2nd XI Cricket also securing a famous last ball victory.
Best wishes to all activities this weekend.