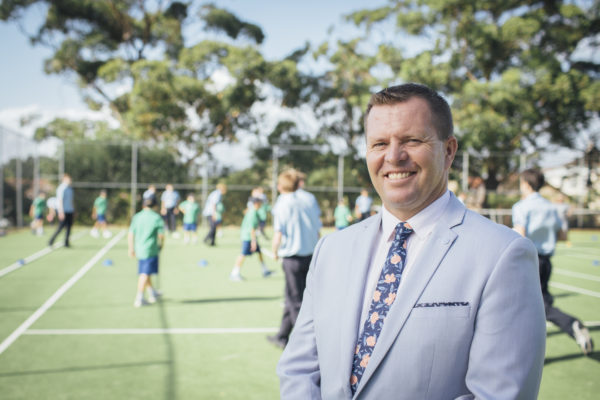 Click here to view the fixtures, training schedules and maps
Term 4 Summer Activities
It was a really positive start to the season with our first full round of fixtures last weekend. A huge thank you to all of the wonderful parent supporters who were working on the BBQ at the College and also those parents down at Queens Park with the 1st XI Cricket.
We head into our second round this weekend and including this Saturday, the majority of students have four rounds left for the calendar year. The last round of activities for most students will be on Saturday, 18 November 2023.
I would also like to remind the community of the processes for leave request and absenteeism please:
Any leave requests should be in writing and emailed to myself with two weeks' notice where possible
Leave should only be requested for significant events or milestones
Students are entitled to a maximum of two leave requests from weekend commitments per year
The College's co-curricular commitments take priority over club and casual work
The co-curricular absentee register is ONLY for students absent due to illness or injury and should not be used for requesting leave
Any absentees from weekend commitments will require a medical certificate as per College policy.
Manchester City Football Club Trophy Tour
A couple of weeks ago we had a visit from the Manchester City Football Club with the four premiership trophies they hold. Most students were able to view these and we took a number of photos.
Click to view the Manchester City trophy tour photos
Home Game
We have a big home game this weekend against Knox with our two day Cricket playing their second day. Aarush Soni taking 6/72 in the 1st XI was certainly one of the highlights of last weekend.
Good luck to all teams and activities this weekend.
Mr Steve O'Donnell
Director of Co-curricular
sodonnell@waverley.nsw.edu.au
---
Captains of Basketball Report
Knox and Barker Invitational Tournaments
The Barker Invitational Tournament provided an incredible experience for the 8As and 9As, as they had the opportunity to play against the best basketball schools from GPS and CAS competitions. The event was not only a chance to showcase their skills as a team, but also allowed them to grow both as individuals and as a team. Unfortunately, the 10As did not have a tournament, but they were still able to hone their skills, through a three-hour team training session that was greatly attended.
The Knox Invitational Tournament was an opportunity for the 1st V and 2nd V trialists to compare their level of basketball to other schools from different associations before the start of the season. The 2nds had a decent tournament finishing 7th, winning two games, and losing three. The 1sts struggled with six injuries, had to battle with just seven players with courageous efforts, but unfortunately finished 9th, winning one game and losing four.
1st V
Round 0 vs Trinity
On 14 October, Waverley went up against Trinity in their final preparation before the season started. It was a great opportunity to see what they needed to work on before round 1. Unfortunately, Waverley lost 96 to 58 to a very strong Trinity team, that is one of the favourites to take out the CAS competition this season.
It was a very intense start to the game. Waverley and Trinity were going point for point in a tightly contested first quarter, with Trinity in the lead 22-18. The second quarter was much the same, led the way by Sergej Jakovljevic's scoring, with Trinity extending the lead to four points from a buzzer-beating shot going into half time.
However, the second half was very disappointing for Waverley, as the game gradually started slipping away, Trinity's dominance on defence and ability to score the ball in transition was what made it hard for the students to stay in the game. James Dyson Merwe's interior presence was much needed, although Trinity ended up winning big, in a 38-point dominant victory. The team turned their focus to the Barker game for CAS Round 1 and were hoping to bounce back to win their first game of the season.
2nd V
Waverley 2nds also played their last pre-season game against Trinity before the season opener which provided a good opportunity to understand how to play together. It was a good win for Waverley and a great confidence boost going into the CAS season, winning the game 71-65. It was a back-and-forth game as both teams were unwilling to give up, and kept playing their hardest throughout, but ultimately Waverley pipped their opponents to win by seven points.
Giles Strachan helped with his amazing 26-point performance to help the 2nds get the win over Trinity going into their season opener. Waverley was able to keep the pressure on Trinity, which overall was able to get them the win. Waverley's interior defence was able to force Trinity into taking tough shots which made Waverley's job easier, as Caelum Brook's defence made it hard for Trinity to score at a consistent pace, and allowed Waverley to get easy points in transition.
Round 1 vs Barker
Saturday, 21 October was the 2023/2024 CAS Basketball season opener, where Waverley's 1st V faced off against Barker in a well-fought, intense battle. Unfortunately, Barker was able to beat Waverley 79 to 53.
It was a back-and-forth start to the game, with the score moving between 15 to 8 points difference in the first three quarters in Barker's favour. The students were confident going into the fourth quarter down by just 8.
James Dyson Merwe's dominance in the paint was able to keep Waverley in the game. Barker was able to come out aggressive in the fourth quarter, and stretched the lead out to the 20s, and ended up securing their first win of the season by 26 points. The students will face off against Barker once more early next year at home at Waverley, where they hope to attain a victory.
2nd V
The 2nd faced off against Barker for their season opener in a well-fought contest that was back and forth for most of the game. After a hard-fought game between the two teams, Barker beat Waverley 36 to 55.
There were a number of lead changes during the first three quarters of the game, however unfortunately for Waverley, they fell down into the 4th, unable to keep up with the fast play from Barker.
Hudson Hatchett's defensive intensity was able to help Waverley stay in the game by providing them with extra time with the ball. Barker was able to outwork Waverley in the second half, which gave them a small lead that Waverley couldn't come back from, which ultimately led to the 19-point loss.
10A
For the 10As, Barker was going to be a hard matchup. The game was played at Waverley, and it started very strong with a few early scores from Nico Palacio and Jonte Garvey, which gave Waverley the lead.
The game carried on with everyone from Waverley playing well, and we ended up pulling away with a 51-26 win for the first round of CAS.
9A
The 9As, led Mr Tom Kennedy as coach, had a very tough matchup against Barker. With some great talent, the game started well with both teams looking good, but unfortunately for Waverley, we just couldn't match Barker for the entirety of the game. The final score was a 44-22 loss.
 8A
The 8As started off their game at Barker with ample spectators watching on, as they experienced a very competitive matchup against their opponents. As they battled for the first half, Maximilian Malley was able to post a few nice points, however they went into half-time down by a few points.
Despite this adversity, the 8As worked hard and battled their way to the end, eventually winning the game 27-22.
Good Luck
Good luck to all teams as they face off against Knox Grammar School in the second round of CAS Basketball this season.
Flynn Busteed (Captain of Basketball)
James Dyson-Merwe and Sergej Jakovljevic (Co-captains of 1sts)