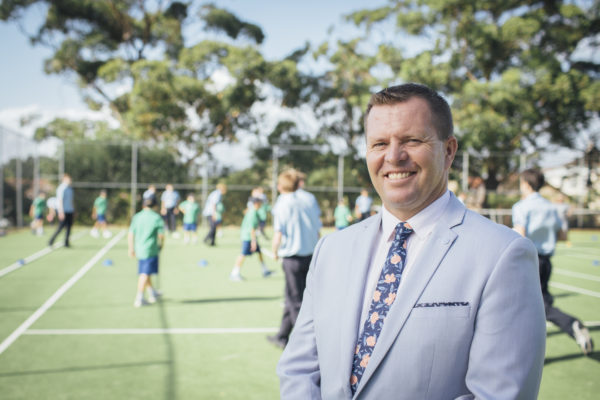 Click here to view the fixtures, training schedules and maps
Last Full Round of Activities for 2023
This coming weekend we have our last full round of activities for the year. We still expect all students to ensure they are at their compulsory fixtures this weekend and maintain their high standards of uniform and behaviour.
Next weekend we will still have two day Cricket fixtures (except for the 9As due to camp), as well as CAS trials for some of our 1sts Water Polo players. A few activities will continue to train over the next couple of weeks, however, the majority of students have their final commitments this weekend.
Six Shining Stars
We continue to have students perform at the highest levels and I want to make special mention of several students:
James Finegan selected for the Rugby Australia U16 side to play Pacific Islands
Daryus Sione selected for the Rugby Australia U16 side to play Pacific Islands
Kahu Capper selected in the NZ U18 Maori side
Ben Pignatelli awarded a CIS Medallion for NSW U15 AFL
Kai Jones awarded a CIS Medallion for NSW Hockey
Evan Rowbotham awarded a CIS Medallion for NSW Cross Country.
When students return in 2024 they will complete the second half of their summer activities. The first three weeks of Term 1 2024 will also be when students are able to request a change in their Winter activities.
For any students and families that are concluding their time at Waverley at the end of this year, I want to say a huge thank you for your efforts in the co-curricular components of your time at the College, and wish you well for your future endeavours.
Mr Steve O'Donnell
Director of Co-curricular
sodonnell@waverley.nsw.edu.au
---
Captains of Basketball Report
1st V
On Friday night, the Waverley 1st V had hundreds of supporters who came to watch another chapter of the timeless Waverley vs Cranbrook rivalry. With the crowd roaring, Waverley won the tip off straight away and with the entire stadium supporting, the 1sts started the game exceptionally well, moving to a 10-point lead.
Players like Sergej Jakovljevic and Eden Byrd were relentlessly scoring throughout the game, as both teams went on various runs to finish the half with a 39-29 score. As the game continued, and the two opposing team's crowds kept vigorously cheering to help their teams find the extra effort to win the game, Waverley extended their lead to a game high 19 points, at one stage.
The 4th quarter started with some early nail-biting scores from Cranbrook. As Cranbrook kept cutting the lead down, Waverley started to lose their composure and make reckless plays. Luckily, the rebounding efforts of players like James Dyson Merwe, we were still able to stay in front. As the clock was ticking down, Cranbrook was getting closer and closer, eventually taking the lead with two minutes to go. Waverley held out in the last few minutes as the game kept going back and forth. With Waverley up two, Angus Peshos hit two clutch free throws, to bring us up to a four-point lead.
Finally, Cranbrook had the last possession of the game, and hit an explosive three pointer to cut the game to a one, although it was not enough as time had expired, and Waverley won the game by one point. Waverley's record now improves to two wins and two losses, and they hope to improve on this in the last game of the year, against premiership favourites and undefeated Trinity Grammar.
2nd V
The Waverley 2nd V had a tough matchup, playing against an undefeated Cranbrook 2nds. Waverley began slow and faced some early adversity which they were able to overcome and play themselves to a good position in the game, going up five at the half.
Coming out of after half time, it was clear Waverley was playing very well, and Cranbrook could just not keep up, with Giles Strachan and Renato Rovacchi being standouts.
Eventually, the game came to an end with a large crowd that had built for the 1sts game supporting. Waverley took the game by 21 points, 60-39, and their record now stands at three wins and one loss. They look to take on a winless Trinity outfit this week.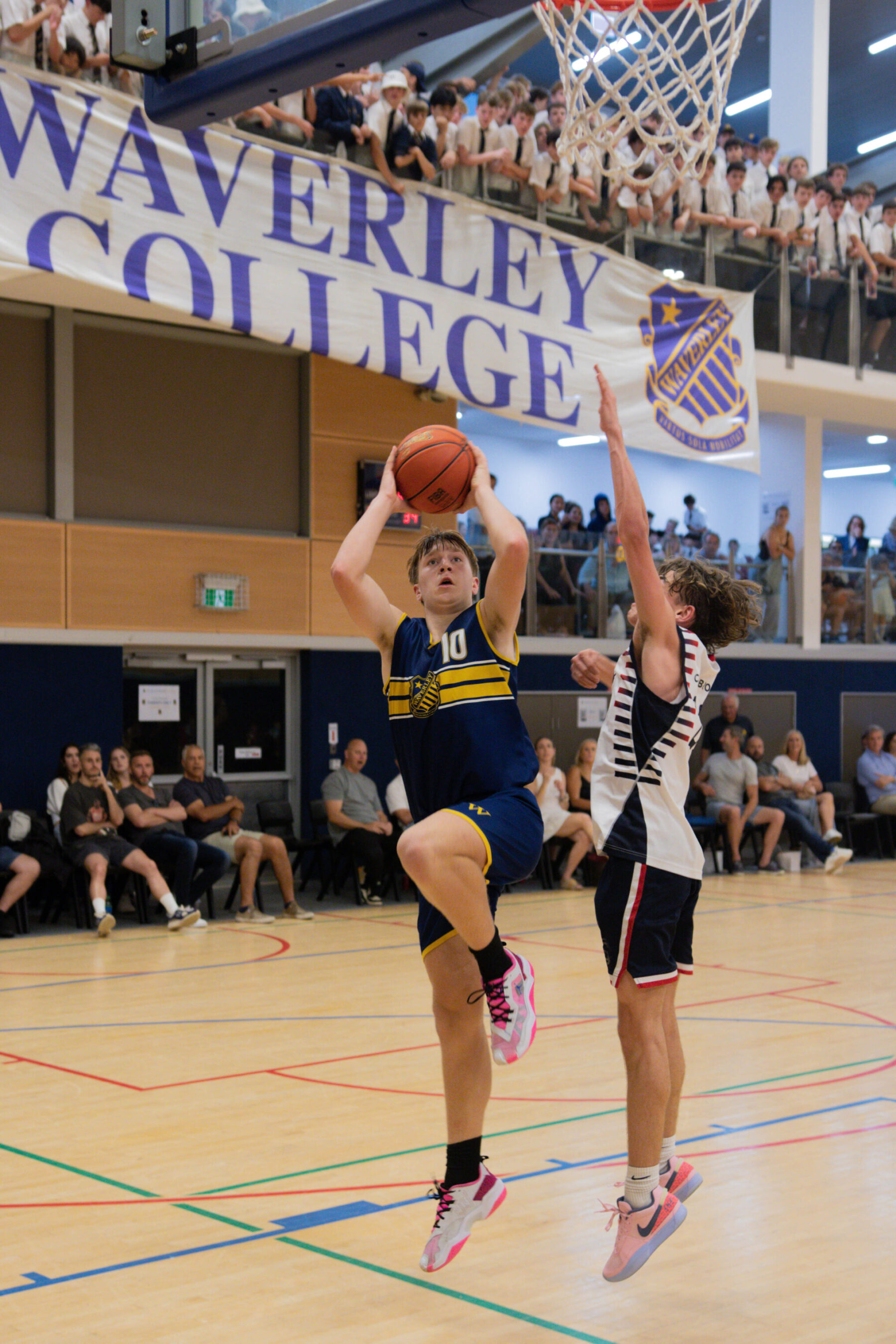 10As
The Waverley 10As already had a lot of momentum coming off a series of well-played previous games, to enjoy an undefeated season so far. New to the team is Francesco Scarpa, who has just joined Waverley.
Waverley started the game very passionately, playing strong on both offence and defence, with players such as Jonte Garvey and Nico Palacio playing very well, getting some early scores.
The game was very entertaining to watch, to see such great basketball and talent shown from such a young team, as they finished the game off with another victory, with the final score 53-32.
9As
The 9As were able to defeat Cranbrook in a close game at Cranbrook. The team were led by Hayden McAusland. The game went down to the wire, with Waverley being down by two points with a few seconds remaining. With a big clutch shot from Aidan Busteed, a thrilling corner three buzzer-beating shot which gave them the win by one point. They ended up winning 33-32 in a courageous effort, never giving up until the end.
8As
The 8As played a tough Cranbrook team, first thing on Saturday morning. The boys were dominant and organised in the first half, being led by Charlie Gibbins and Maximillian Malley. They ended up winning the game at the crunch, coming over the top of Cranbrook with the final score, 48-46.
Congratulations to all teams, each putting all their effort into every game. Good luck to all teams as they head off into the 5th game of the season for this year against Trinity Grammar's very strong basketball program.
From the Basketball Supporters' Club
Last Friday, four lucky Waverley supporters got to enjoy courtside seating at the Waverley-Cranbrook Friday night game.
The Basketball Supporters Club had auctioned VIP seats at the Basketball Season Launch at the start of the season, and the lucky winners enjoyed VIP parking, cushioned courtside seats, free food, drinks and snacks and supporter merchandise. Congratulations to the Byrd family for getting the best seats in the house!
Mr Anthony Gibbs
Convenor of Basketball
agibbs@waverley.nsw.edu.au