CAS Full Rounds Commencing This Week
This week, we commence our first full round of CAS activities for all teams. In regards to this, I want to remind all players, parents and spectators of the importance of the CAS Codes of Conduct, around mutual respect for all involved in schoolboy sporting activities.
Read the CAS Code of Conduct
>>> Click here to view the CAS Code of Conduct on the CAS website.
We are away to St Aloysius' this week for a number of teams, as well as a number of fixtures at Queens Park. This week also signifies the halfway mark of the winter season, and with only a couple more rounds this term and another three next term, all students need to ensure that they are attending all sessions and fixtures.
It was great to see the majority of students in attendance last weekend as spectators, correctly attired in their full Waverley sporting or school uniform. There are still a couple of individuals who are not meeting these expectations, and I want to reinforce that it is essential that all students at any sporting venue are correctly attired at all times.
Congratulations Ryan McNamara – Three Record-Breaking Swims
Waverley congratulates Ryan McNamara on his phenomenal swims today, breaking 3 x U12 school records at the NSW All Schools Swimming Championships. Wow!
12 years 50m Freestyle – R. McNamara 27.28 2022 (previously 2009)
12 years 100m Freestyle – R. McNamara 1.02.23 2022 (previously 2009)
12 years 50m Butterfly – R. McNamara 30.43 2022 (previously 1996!)
We're really proud of you, Ryan. Your dedication to swimming is incredibly inspiring.
Impressive Results in Volleyball, Cross Country and CAS Football
Our Volleyball teams last Saturday all recorded some impressive wins. Thank you to Ms Emily Pace and these coaches for continuing to develop this sport.
We also recorded some great results in Cross Country last Saturday, and I want to congratulate Dominic McGrath in Year 12 for his selection in the CAS Team, to compete on 30 July.
Additionally, last week we had a number of students competing for CAS Football, and a huge thank you to Mr Patrick Darvill for his efforts as CAS 1sts coach over the two long days.
The CAS U16 Football side went undefeated and had no goals scored against them. The CAS 1sts were runners up, and congratulations to Emilio Vinci and James Bulkeley on their selections in the NSWCIS side. Well done also to the Waverley College 1st XI Football on their 4-0 win against a strong Trinity Grammar side, even with a number of players out with illness.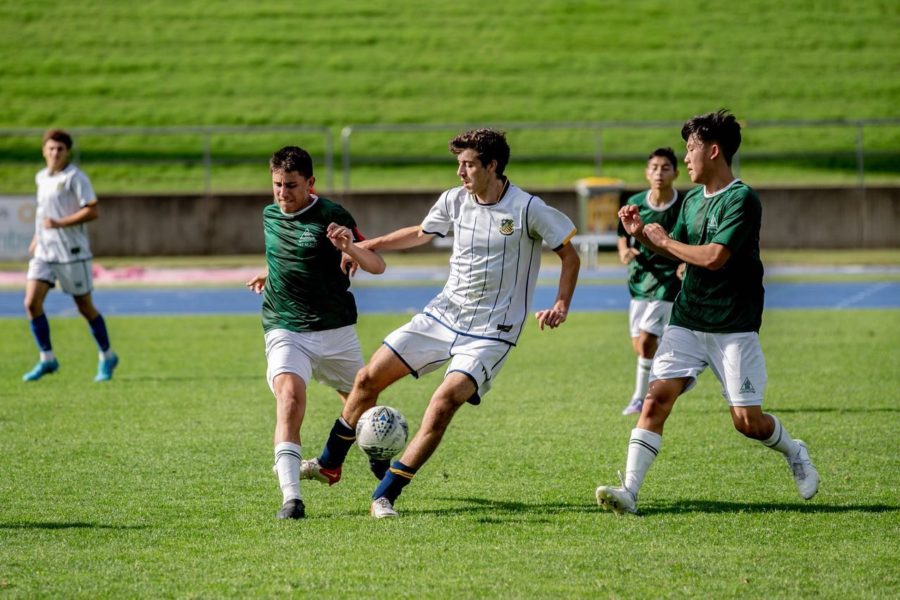 House Athletics Carnival
On Thursday, 23 June our College House Athletics Carnival is scheduled at ES Marks. We are currently awaiting confirmation that the upgrade of these facilities will be finalised in time for this carnival. If there are further delays, we will look at potentially postponing this event into later in Term 3.
Co-curricular Training for Weeks 7-9
There are no co-curricular activities for the long weekend.
Week 7, Term 2
Training is ONLY on Monday to Wednesday
1sts and 2nds Football and Rugby, and 16A Rugby ONLY, will still train next Thursday
Week 8, Term 2
Training is ONLY on Tuesday to Friday
Final fixture for Term 2 against Knox is on Saturday, 18 June
Week 9, Term 2
Training is ONLY on Monday and Tuesday.
Good luck to all teams this weekend for the full round of CAS fixtures.
Mr Steve O'Donnell
Director of co-curricular
E: sodonnell@waverley.nsw.edu.au