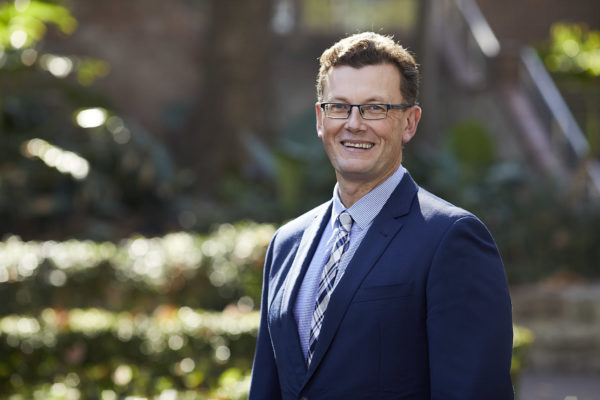 Educating the Future 5-Year Gala Dinner
Thank you to the many parents and carers who supported the charity Educating the Future's 5-Year Gala dinner, held at the College last Saturday evening. The charity was started by two Waverley College students, Adam Hegedus and Alessandro Piovano, after attending a College-led immersion to Timor-Leste.
The College hopes to return to our Timor-Leste immersion program in 2023. The charity 'Educating the Future' has as its main goal the support of the Timor-Leste government and local communities, by building much needed pre-schools across Timor-Leste, and providing students with a great start to life. Over 100,000 children do not currently have access to pre-school education in Timor-Leste.
The evening was a great success, with the honourable Sir General Peter Cosgrove as the keynote speaker, sharing many stories from his service in Timor-Leste and his love for the people. The night raised approximately $55,000 with $30,000 going directly toward their sixth pre-school construction.
CAS Survey Results
Last term, parents were invited to complete a survey regarding our membership of the Combined Associated Schools (CAS) organisation. The CAS Strategic Insights report is the collation of quantitative and qualitative data, gained through an internal survey of parents with students in Years 7-12 and students from Years 9-12 across the six CAS schools: Barker College, Cranbrook School, Knox Grammar School, St Aloysius' College, Trinity Grammar School and Waverley College.
The survey was in the field from 23 May 2022 to 10 June 2022 yielding 4,318 completed responses. Six in-depth interviews were also conducted in May 2022 with each of the six Principals, providing qualitative insights which are also included in this report.
The key elements of the report's executive summary include:
CAS reputation is influential 

Culture is a key strength 

Sports are seen as greatest asset 

Mixed sentiment about moving some sports to midweek 

The CAS community are satisfied with the sport offering 

CAS parents and students are satisfied with the sporting competition 

Contact sport risks are managed well 

CAS provides holistic development 

Mental health activities and leadership camps could be added to CAS 

Parents and students believe more independent schools should be added to the network 

The CAS community is open to zoning 

CAS parents and students agree coeducational experiences should be considered 
Key Recommendations
Include additional non-sporting activities within the CAS suite.

Almost three in four (72%) community members would like to see a non-sporting activity added to the CAS suite. The top activities stakeholders believe should be added include mental health support for students (34%), as well as leadership camps (33%) and social justice activities (23%). Broadening the CAS offering will meet a greater proportion of the community's needs while continuing to develop each student holistically.

Look to expand the CAS network with like-minded schools. More than nine in ten (91%) CAS parents and students believe that CAS should include more independent schools in its network. It is important that these schools are  aligned with the CAS culture, as adding schools that are not well-aligned is the biggest concern among stakeholders. With 71% of stakeholders interested in co-educational opportunities, it could also be worth considering including all-girls schools, or co­ educational schools. Expanding the CAS network would allow for greater sporting competitions and fixtures and to diversify the sporting competition as highlighted by the community.
Consider moving some sports to midweek. While many stakeholders see Saturday sports as the largest benefit of their school's involvement in CAS, there is interest in moving some sports to mid-week. Two in five (37%) would like some sports to be moved to mid-week and keep some sports on Saturday, while 15% would like to see all sports occur mid-week. Consider moving some sports to mid-week to help families better manage their time on the weekend.
If you would like to read the whole CAS report, please click the link below:
>>> Click here to view the whole CAS report.
Thank you to those parents and students who participated in the survey. I will keep you updated with any changes that we will consider implementing as an association. 
Mr Darran Rawson – Foundation Officer 
I would like to welcome Darran Rawson to the College as the newly-appointed Foundation Officer. Darren will work with the College Foundation and Advisory Council to further develop our philanthropic culture at the College.
With reductions in government funding, schools need to widen their fundraising capabilities to ensure our 120-year school has appropriate and well maintained resources and that we endeavour to live out the mission of our College through the four touchstones.
Darren has previously worked at Shore, Trinity Grammar, and Aloysius' College. He is a past parent of three boys of the College, and is passionate about building connections across our community to enhance our fundraising endeavours. 
Dates for Next Year 
We now have the 2023 Term dates confirmed. They can also be found on our website. 
>>> Click here to view the 2023 Term dates.
Friday, 27 January –

Save the date 120-Year Celebration Garden Party
TERM 1 – 2023
Monday, 30 January – Classes Resume Years 5, 7, 12  

Tuesday, 31 January – Classes Resume All Years

Wednesday, 5 April – Last Day
TERM 2 – 2023
Monday, 24 April – Classes resume

Thursday, 22 June – Last Day
TERM 3 – 2023
Tuesday, 18 July – Classes resume

Thursday, 21 September – Last Day
TERM 4 – 2023
Tuesday, 10 October – Classes resume

Tuesday, 5 December – Presentation Day
Waverley Runners and Fundraisers
Good luck to all of our runners who are tackling the City2Surf on Sunday and well done for their significant support of the charity 'Running for Premature Babies' which is founded by Waverley College parent, Ms Sophie Smith.
For more details please read Ms Gabby Smith's newsletter article. 
>>> Click here to view the Nurrunga article by Ms Gabby Smith.
Art and Design HSC Showcase
Parents, students and Waverley community members are warmly invited to attend the St Clare's and Waverley College annual Art and Design HSC showcase on Wednesday, 17 August. 
The event is a collection of Year 12 major works from the students of 2022. For further details, please read Ms Natalie Oates' newsletter article. 
>>> Click here to view the Nurrunga article by Ms Natalie Oates.
Waverley's Winter Appeal Supporting Matthew Talbot Hostel and Homelessness
The winter period is particularly difficult for those in our society experiencing homelessness. Waverley is having a winter donation drive during Weeks 3, 4 and 5 from 1-19 August to support the Matthew Talbot Hostel in Woolloomooloo.
Please find more information regarding Waverley's Winter Appeal in the Nurrunga article by Mr John McCallum.
>>> Click here to view the Nurrunga article by Mr John McCallum.