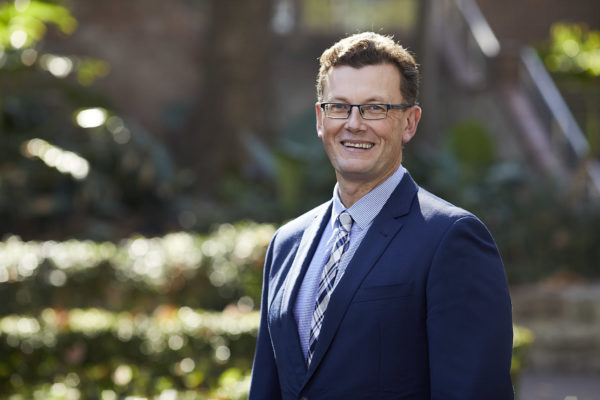 Happy World Teachers' and Support Staff Day 
Today we acknowledged and thanked our teachers and support staff for all of their hard work, care, skills and teaching that they deliver each day for our students and community. They are front line professional workers that shape and prepare the next generation for the future where we hope they can change the world for the better. Thank you to our Parents' Association for providing a bbq breakfast and a coffee as a small thank you and appreciation for the work that our staff do.  
Waverley College Grandfather – Mr Peter Reismann
On Monday, Year 10s we were visited by the 'Courage to Care' organisation, which aims to foster a culture of embracing diversity in society by raising awareness about the perils of prejudice, racism, and discrimination. Their mission is to inspire individuals to transform from being bystanders to becoming active 'upstanders.' This message is something we speak about often at the College. 
Waverley College grandfather, Mr Peter Reismann, shared his powerful survival story from the Holocaust. Peter was born in Budapest, Hungary, in 1939. In 1943, Peter was too young to comprehend the events unfolding around him; all he knew was that his father had been taken away.
After the Nazi German occupation of Budapest, Peter's mother collaborated with a Christian friend to find refuge in a bunker on her property. Peter, only four years old at the time, and his family, remained hidden in that bunker for nearly a year until they were liberated. Imagine trying to keep a four year old still and quiet in a confined space for a year! This friend put their life at risk to save Peter and his mother. They were upstanders, they were not willing to look the other way and not take action, even though this action if caught would have been a death sentence.   
During their time in the bunker, Peter's mother was pregnant, and on 23 January, she gave birth to his sister. Two days later, their family was liberated, and miraculously, Peter's father returned two weeks after that. Despite the immense challenges they faced, Peter's family managed to emerge from their ordeal intact.
In 1957, as Communism tightened its grip on Hungary, Peter and his family made the decision to immigrate to Australia, where they embarked on a new chapter of their lives. It was through 'upstanders' that is why Peter is here today and has a grandson at the College. The boys appreciated Peter sharing this powerful and moving story with them. 
Cyber Safety 
All students from Years 5-12 are currently undergoing training by award-winning and leading cyber safety educators, ySafe. They have covered the latest trends in online behaviours, social media and games, as well as the latest research and legislation as it applies to children and their families in the online world. Mr Simon Potter our Director of ICT, Campus & Innovation is also inviting parents/carers to access this training via two online sessions next week. For more information and to register click here.
Highly Commended 
After winning a NSW Story-Dance award and progressing through to the national competition, Waverley College has now received a Highly Commended award for their performance 'The Right to Dream' as part of the 2023 National Wakakirri Story-Dance Festival. Congratulations to our students and Ms Michelle Rollins for her incredible work and vision.
Thespians Sought 
Our Head of Drama/Entertainment, Mr Peter Lamb is calling for all thespians from Year 9 – Year 12 (2024) to audition for Tartuffe (the Hypocrite) by Moliére, being performed in our Performing Arts complex next year. For more information click here.
Staff Welcome
Welcome to Mr Daniel Best, our new Head of LOTE who starts at Waverley on Monday, 30 October 2023. He is a native speaker of Spanish and high working fluency of French, and joins us from Cammeraygal High School where he was Senior Teacher of Spanish, French and HSIE. He is an HSC marker and Football coach. 
Staff Farewells
For the past 27 years Ms Michelle Rollins has been an exemplary music and drama teacher at Waverley College Junior School. She has also provided music for masses and liturgies, directed the Cantores, Stomp ensembles, organising the R U OK? music video and created and directed 25 Wakakirri performances. She is a wonderful role model who is held in high regard by professionals in the Performing Arts domain, colleagues she works alongside, and all students in her care.
Michelle has been the President of the OSANSW (Orff-Schulwerk Association of NSW), Director (Vice-President) and Chair (Professional Learning Committee) of the Professional Teachers Council of NSW, and is the current Vice President of ANCOS (Australian National Council of Orff-Schulwerk). In 2021 Michelle became a resource writer for the prestigious Sydney Youth Orchestra. These resources are available to all teachers (from all school systems), free of charge, and are created so they can be used in school settings where there are little or no resources, and where the teachers have little or no music training.
Michelle has received the Outstanding Professional Service Award (2012 PTC) and an Exceptional Professional Service Award (2022 IELA). Her selfless pursuit of engaging and helping others through music and music education has been outstanding. We thank Michelle for her distinguished service to the College and wish her the very best as she takes up a new position at Meriden in 2024.
Farewell and thank you to Mr Daniel Maddern, our IT Manager for the last 9.5 years. Daniel in this time has made a significant contribution to the College ICT structures and programs. He designed, managed and implemented a rebuild of the wireless and wired network, and was a key player in the Waverley 2.0 network redesign project which has improved our Internet speeds and given us better reliability. Daniel has also mentored other staff with the adoption of new technologies and he has ensured that our cyber security processes are rigorous. Daniel is taking on a new opportunity in the corporate world and we wish him all the very best. Congratulations to Mr Ahmad Kaddoura who we have appointed as (Acting) Head of IT.
We also wish Ms Adele Cutbush all the best with the upcoming birth of her second child as she goes on Maternity Leave. Her role of College Nurse is being covered by Ms Emma Quirk (3 days) and Ms Julia Ritoli (2 days) who both have excellent experience as Registered Nurses working in the NSW and Victoria Health systems for many years in cardiac and paediatric roles, respectively.
Parents' Association Meeting and AGM
The next Parents' Association meeting and AGM will take place face to face in the Senior School Library on Wednesday, 1 November 2023, at 5pm where the office bearers for 2024 will be elected.