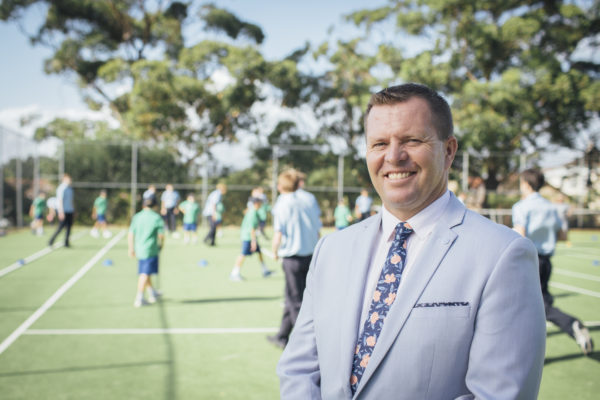 ---
---
Indigenous Round
Last Saturday Waverley College celebrated Indigenous Round as part of Reconciliation Week. Our 1sts AFL, Football and Rugby all wore a specially-designed jersey designed by local artist Billy Reynolds. The design was specific and unique to Queens Park as a traditional meeting place of local Indigenous peoples for many thousands of years, where they shared stories and caught local food such as eels and fish. The design is also a recognition of Queens Park being close to where the land meets the sea.
All three teams put on tremendous performances that were also highlighted by the smoking and ochre ceremony organised by Old Boy Grant Hyde. A huge thank you to all of our Indigenous community, Billy Reynolds, Mrs Fran Grant, as well as local community members Trevor and Derek for their amazing work to help celebrate this very important week. 
CAS Representatives
Last week the CAS Opens Football team coached by Mr Patrick Darvill, were successful in winning the NSW Schools Associations tournament by going undefeated. Waverley had a number of players in this team with Duke Bushby going on to be selected in the NSWCIS Opens squad and Andrew Di Blasio as a shadow player. We also had James Bulkeley selected in the U16 NSWCIS team. Well done to Mr Darvill and these students on some great achievements.
Our 1st XI Football are also through to the CIS Independent Cup Semi-finals at Valentine Sports Park next Wednesday evening against Riverview, and these students and coaches would certainly welcome any support for this tough contest.
We also had 13 of our 1st XV selected in the CAS 1sts and 2nds Rugby sides on Saturday and these students will be representing CAS against GPS this Thursday evening at Knox. Students are also welcome to attend but must be in full College Winter uniform please. We also have a number of students trialling this week for CAS U16s Rugby.
We also had six 1sts AFL players selected to represent CAS v GPS next Wednesday at 2:45pm. Click here to view all CAS Representative selections, commitments and matches. 
Letters on Blazers
A reminder to any Year 12 students who wish to get letters on their blazers recognising academic and sporting achievements, need to collect the necessary forms and submit these with their blazers to the uniform shop before the end of term.
Upcoming Holiday Training Opportunities
We will also communicate with students some of the upcoming holiday training opportunities and trials in AFL, Football and Rugby.
Thank you to all students, coaches, staff and parents for their efforts over the term, and best wishes to those students representing Waverley College and CAS in their various sporting activities. 
Mr Steve O'Donnell
Director of Co-curricular
E: sodonnell@waverley.nsw.edu.au