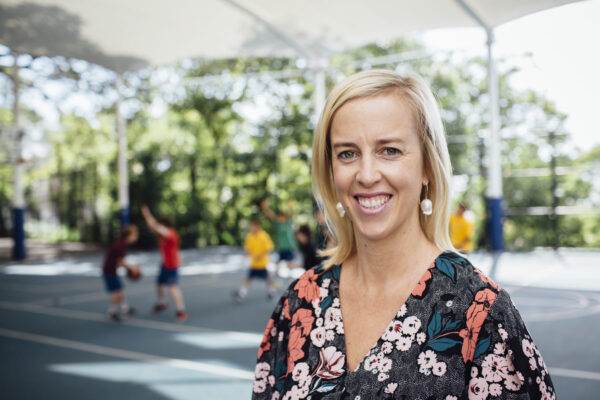 A warm welcome back to all our families as we commence Term 2. It has been lovely hearing all the holiday stories as I wander the corridors, and even more fabulous to hear how happy the boys are to be back at school. 
Diary Dates
Please find below some reminders about key events you need to be aware of for the Junior School in Term 2. For all of the College events, please refer to the College calendar. 
Term 2 
Saturday, 30 April – Junior School Round 1 Winter Sport Commences

Sunday, 1 May – May Procession – 11:30am – Junior School students to view May Procession via livestream link at 12pm. Compulsory attendance for Senior School only.

Friday, 6 May – Mother's Day Mass and Lunch – 12pm 

Tuesday, 10 May – Friday, 13 May – Year 5 NAPLAN

Tuesday, 17 May – Parents' Association Meeting – 6pm

Friday, 3 June – Waverley College Parents' Association Cocktail Party, Br Lacey Gymnasium, Waverley College, 7pm – book your tickets today!

Thursday, 9 June – Junior School Edmund Rice Day

Friday, 10 June – Founder's Day Holiday (Pupil-Free Day)

Monday, 13 June – Queen's Birthday (Public Holiday)

Tuesday, 14 June – Junior School Parent/Teacher/Student Conferences (Pupil-Free Day)

Saturday, 18 June – Final round of Junior School Winter Sport

Thursday, 23 June – House Athletics Carnival 
---
May Procession – Updated Arrangements For Junior School
This Sunday, 1 May marks Waverley College's 112th celebration of our annual May Procession. This is a sacred celebration of our College founder Blessed Edmund Rice and our devotion to Mary, Jesus' mother. 
Our special guest at this year's May Procession is General the Honourable Sir Peter Cosgrove AK CVO MC (Retd), and we look forward to having many of our Old Boys join us for this special celebration.
Unfortunately, due to the forecasted rain this Sunday, we are relocating this year's May Procession from the Centenary Quad to the Br Lacey Gymnasium. Regrettably, this reduces capacity.
We will be live-streaming the May Procession for the community, and have made the event compulsory for students in Years 7-12 only.
*Students in Years 5-6 therefore, are not required to attend, and are encouraged to watch the May Procession from home.
The May Procession will take place from 12pm to 1:30pm, and will be on regardless of the weather.
>>> Click here on Sunday, 1 May at 12pm to view the livestream of Waverley College's 112th May Procession.
Mr Patrick Brennan, Deputy Principal – Student & Staff Wellbeing
Ms Sue Walsh, Director of Identity & Student Formation
---
Haircuts and Uniform
Please read the following reminders about haircuts and uniform:
Hair should be neatly cut, combed and maintained, and should be shorter than the collar.

The

new hoodies available in the uniform shop can only be worn to training and sporting fixtures, and must not be worn at any time whilst at school. The College PE jacket and hoodie are at no stage to be worn with academic attire.

The blazer needs to be worn to and from school, and the navy vest or jumper can be worn whilst at school.

The navy cap is the only hat to be worn at school. The white cap is only to be worn for Tennis and Cricket.

Students are to wear standard black leather lace-up shoes except during sport. Black runners are not permissible with the academic uniform.
Please refer to page 24 of the College Diary for our Haircut Policy, and pages 36 -37 for our Uniform Policy.
WriteOn Competition 2022
A reminder for any students who would like to participate in the 2022 WriteOn Competition.
>>> Click here to view information about the 2022 WriteOn Competition.
Mother's Day Mass – RSVP Today!
Thank you to the many members of our community who RSVP'd to our Mother's Day Mass which is being held on Friday, 6 May – Midday at Mary Immaculate Church. Following Mass, afternoon tea will be held in the Junior School. We very much look forward to having families back on site for this celebration.
>>> Click here to view your invitation and to RSVP to the Mother's Day Mass.
Mothers' Day Gifts
Our wonderful Parents' Association has put together a bundle of Mothers' Day gift ideas for your son to purchase. Your son can also view these gifts outside Mrs Coupe's office. 
ORDER NOW! Closes Sunday, 1 May
>>> Click here to view and purchase our Mother's Day gift ideas.
Mrs Gabrielle Smith
Director of Junior School
E: gsmith@waverley.nsw.edu.au
---
Mother's Day Mass – Photo Request
A reminder to send through a photo of your son(s) with their mothers/grandmothers if you would like a photo included in this presentation. These need to be submitted no later than Tuesday, 3 May. 
Please send through all photos to: liturgy@waverley.nsw.edu.au
Sacrament of Confirmation at Mary Immaculate Church, Waverley
A reminder that the Parent Information Night for those who are seeking to enrol, or who have already enrolled their sons for the Sacrament of Confirmation for 2022, is on Wednesday, 4 May at 6:30pm in the Church.
Please note, this is for students in Year 6 and are part of the Mary Immaculate Church.
If you are yet to enrol your son, and you would like further information, please contact Mr Stephen Ghattas via email: sghattas@waverley.nsw.edu.au
Project Compassion Easter Raffle
The Junior School students are to be commended for their wonderful generosity in supporting Project Compassion this year. During the season of Lent, the 5 Gold class generously donated Easter eggs to gift three beautiful Easter baskets and seven individual Easter prizes. The support from all the boys in buying tickets was incredible. The Raffle raised over $1,100.00 for Project Compassion, bringing our total Lenten Appeal to over $1,500.
The following students and staff were overjoyed when they heard their names called out as the 2022 Easter Raffle winners:
| | | |
| --- | --- | --- |
| Prize | Winner | Class |
| 1st | Lincoln Hamilton | 6 White |
| 2nd | Taj Gadd | 5 Red |
| 3rd | Jack Stewart | 6 Gold |
| 4th | Mrs Coupe | Staff |
| 5th | Jonny Karvelas | 5 Gold |
| 6th | Marlow Moffitt | 5 Gold |
| 7th | Luca Nott | 6 Gold |
| 8th | Lucas Pendleton | 6 White |
| 9th | Finley Norman-Nott | 5 White |
| 10th | Leo Henderson | 5 Blue |
Mr Steve Ghattas
Assistant Director of Identity & Student Formation
E: sghattas@waverley.nsw.edu.au
---
Home Learning Club – Week 2
 >>> Click here to register your son.
If your son is unable to attend, please contact the school via email: nzivanovic@waverley.nsw.edu.au or call reception.
Ms Natasha Zivanovic
Literacy & Innovation Teacher
E: nzivanovic@waverley.nsw.edu.au
---
Commencement of Winter Co-Curricular Season
Students have now been informed of their selected team for the Winter Co-Curricular Sport Season. Due to the complications of Term 1 in regards to inclement weather, large numbers of sick or close contacts with COVID-19, and the closure of Queens Park, we weren't able to announce teams at the end of Term 1. Thank you for your understanding around this. We are all looking forward to the commencement of the Winter Sports Season.
I wish all teams the best of luck for Round 1, and know our students will represent the College in the highest regard. I know each and every student will demonstrate good sportsmanship, teamwork and respect for all coaches and officials who will give their time over the weekend.
Regardless of the team your son has been placed in for the season, there are always opportunities for adjustments to be made. Coaches have my support in rewarding students who have demonstrated positive team values and excelling within their own performances, by moving them up. The same goes for adjustments down due to students lacking necessary team values, and who may also require further confidence in their own abilities, which may be achieved through moving down a team. 
This closely links to the Senior School's selection policies and is encouraged to improve team dynamics, individual performance and build resilience. 
Please take the time to access all the important documents for the season ahead in the link below.
>>> Click here to view Junior Sport Fixtures, Results and Training Schedules.
Armidale Rugby Carnival
It has been two years since Waverley College Junior School attended the Armidale Rugby Carnival, due to the impact of COVID-19. In NSW, this is a carnival steeped in Junior School history, and Waverley plays a large part in that history, having attended all of them in the past two decades. 
The selected team were beaming with excitement about the opportunity to play at this prestigious event. Surprisingly, having made the lengthy six-hour drive to Armidale, the team was full of energy and ready to play their first match on arrival.
Game 1
We opened up the competition with a game against St Joseph's Nudgee College, who definitely came prepared to play. Waverley were eager to take control of the game, but Nudgee were too strong, and won the game 22-7. The team learned a great deal and were ready to improve their attack and defence. 
Game 2
Our next opposition was the Caboolture Snakes. It was an intensely tight game that consisted of continuous lead changes. We didn't believe we played to the best of our abilities and felt that we were lacking confidence, which led us to a two-point loss against a team we knew we could beat. The final score was 12-10.
Game 3
Taking on the close rivalry of Scots College, with a large number of boys knowing each other, this game was meaningful for a lot of reasons. In this game, the team came alive, as Waverley took on the best team in the division 1 pool. It was a tight game from the start, with Scots taking the lead 5-0. Waverley displayed their best defence in this game and although we didn't score, the boys kept Scots from scoring again. It was a well-fought contest between the two teams, but Scots were too strong and won 5-0.
Game 4
Approaching the final game for the day, against St Patrick's Strathfield, the boys were exhausted, but still thirsty for a win. Within minutes of the kick-off, Waverley scored. This gave the team confidence and with that they played the rest of the game with skill and flair. The forwards took the ball up, passed to the backs, and a flurry of tries were scored. It was wonderful to see such a team effort and the final result reflected this. The boys were overjoyed with a win 15-5 to finish the day.
Game 5
The carnival concluded with a final game on Sunday morning against Brothers Sunshine Coast. The boys were feeling confident with yesterday's win and eager to show their best. They came out firing, playing their best football of the tournament, winning 64-0. The boys were able to leave Armidale with their heads held high, and as a coaching staff, we are extremely excited to see how their upcoming season goes.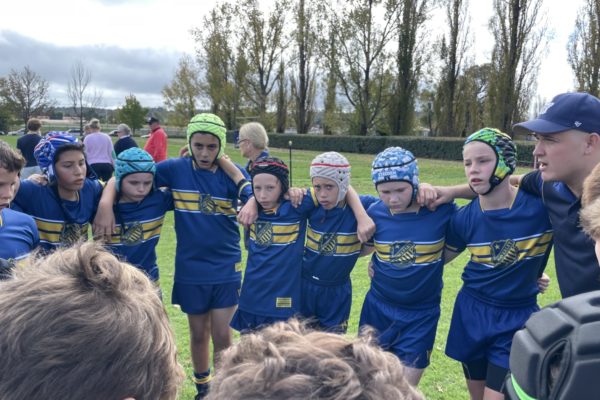 As staff, we were truly grateful to have such supportive and helpful parents throughout the weekend. I would like to acknowledge and thank all parents who made the trip, and provided that support throughout. In particular, Jamie McCall who was the parent representative, and did a large amount of organisation to ensure the team and parents were looked after for the weekend.
CIS Touch Football Trials
Waverley was thrilled to have had five students selected at the IPSHA Touch Football trials to represent the Junior School at the CIS Touch Football Trials. The following students included: Hunter Leondis, Cooper Misson, Issac Matheson, Jackson MacAskill and Kalan Fisher.
All students trialled at an extremely high standard, and we were very fortunate to have had Hunter, Cooper and Issac selected in the CIS Representative Team. This is a significant achievement for these boys and we're beyond proud of their accomplishments.
Mr Jack Wachtel
Assistant Director of Co-Curricular (Years 5-8)
E: jwachtel@waverley.nsw.edu.au
---
Running Club 2022
This year in the Junior School we are encouraging families to join the College team for the upcoming 'City2Surf.' To help support our students and families who decide to take on this challenge, a Junior School Running Club will be formed.
The mission of Running Club is to encourage students and families to develop a love of running through participation in various fun runs, such as the City2Surf. This will be the main focus of the group, to build stamina and endurance for long distance running. We believe that participation in these events will create a sense of community and achievement, knowing that they have covered a variety of  courses and distances. 
At Running Club, students will be encouraged to have fun and hopefully discover a love of running, while building their skills and passion for sport. Students will be encouraged to "run the race at their own pace" and "enjoy the journey along the way." 
When: Starting Monday lunchtimes beginning Week 3 (9 May 2022)               
Where: Waverley Park
Dress: appropriate running attire (boys may wear PE uniform or their own running attire). Boys will change before and after each session into their scheduled Waverley attire for the day
Parents/Carers: are welcome to attend and parent helpers are welcome to assist coaches when running in the local area
Wet Weather: in the event of wet weather, an announcement will be communicated to the boys at school and on the College app. 
Please note, it is not compulsory to attend the training sessions to participate in the City2Surf.
Do I Need to Give Permission for my Son to Participate in Running Club?
Yes.
>>> Click here to view and complete the Google form permission slip.
How to Register for the City2Surf and to Join the College Team
>>> Click here to register for the City2Surf and join the College team.
You will need the password: WavCol22
How to Register for the Waverley College Fundraising Page
>>> Click here to register for the Waverley College Fundraising page.
Running Club Coordinator and Year 5 Orange Classroom Teacher
E: emckimm@waverley.nsw.edu.au