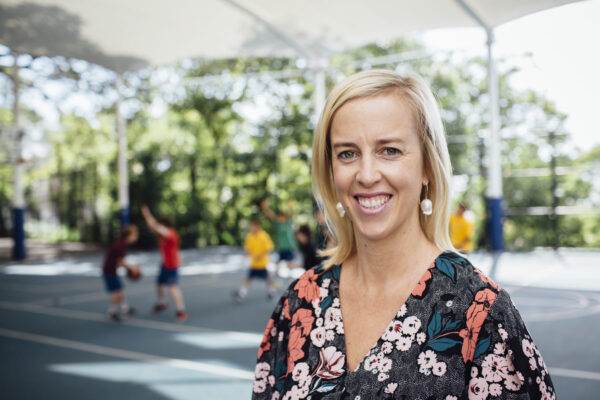 Diary Dates
Please find below key event dates you need to be aware of for the Junior School in Term 4. For all of the College events, please refer to the College calendar. 
October
Saturday, 15 October – Summer Sport reconvenes 

Monday, 17 October – Extra Co-Curricular activities reconvene 

Friday, 21 October – Fun Run Award – Director of Junior School Day – Dress Up/Mufti

Wednesday, 26 October – Year 5 Y-Safe Presentation – Normal Uniform 

Thursday, 27 October – Year 6 Y-Safe Presentation – Normal Uniform 
November
Tuesday, 8 November – Year 6 Orientation Day – Senior School – Sports Uniform

Thursday, 17 November – Junior School Music Festival – 6pm PAC – select students 

Saturday, 19 November – Final Summer Co-Curricular round of sport

Friday, 25 November – Year 6 Graduation Mass – 1pm – Followed by a BBQ at Coogee organised by Class Parents 

Friday, 25 November – Reports Home

Monday, 28 November – Year 6 Laptop Return 

Tuesday, 29 November – Year 6 Celebration – Raging Waters 
December
Thursday, 1 December – Years 5-8 Presentation Day – Academic Uniform 

Thursday, 1 December – Classes Conclude 
Welcome back, I hope you all had an enjoyable break with your boys and they are ready for another exciting term.
ICAS Assessments
Congratulations to all the students who participated in ICAS Assessments. A special congratulations to the following students who received a credit or above in Writing.
Year 6
Writing

–

Lachlan Crease (Credit), Lachlan Green (Credit)
Year 5 
Writing

– Aristotelis Evgenidis (Credit), Benjamin Kostic (Credit), Maxim Service (Credit)
Mental Health Sessions at the Junior School
"And sometimes I have kept my feelings to myself, because I have found no language to describe them" Jane Austen, 1811
At the Junior School, every term we allocate two periods in each class dedicated to teaching our students about mental health. These sessions are facilitated by our two Junior School psychologists, Dawn and Alex. 
Adolescence fundamentally comes with vulnerabilities, and by increasing a child's knowledge, understanding and awareness on all matters of mental health and mental wellness, helps children foster positive communication and social skills, emotional connectedness, and builds resilience, to better prepare children to overcome adversities. 
With greater learning comes greater control and predictability, factors that help prevent persistent or pervasive feelings of anxiety, anger or other challenging emotions. The mental health sessions incorporate psycho-educations, interactive play, and visual and tactile activities to better facilitate learning and retention.
Sessions covered throughout Year 5 and Year 6 
   

Understanding anxiety

   

Benefits of mental wellness and strategies to manage stress

   

Building resilience and overcoming adversities

   

Kindness and belonging, and the impact of ostracism

   

Social and communication skills

   

Bullying and how to be an upstander

   

What is self-worth and self-esteem and how to increase it

   

Problem-solving skills
Ms Gabrielle Smith
Director of the Junior School
E: gsmith@waverley.nsw.edu.au
---
Year 6 Graduation – Friday, 25 November 2022 – Save the Date!
Request for Photos Please
As part of the Year 6 Graduation, I will be putting together a slideshow presentation. I would be very appreciative if you could send through a photo of your son's Kindergarten photo (or their first day of Kindergarten, or similar), as this will form part of the presentation. 
Please email your labelled photo to liturgy@waverley.nsw.edu.au by no later than Friday Week 5. Picture format as a jpeg or png files would be preferred. Please do not send through pdf files.
Thank you.
Mr Steve Ghattas
Assistant Director of Identity & Student Formation
E: sghattas@waverley.nsw.edu.au
---
Summer Co-Curricular Sport and Extra Co-Curricular
Summer Co-Curricular
Welcome back to the Summer Co-Curricular season and the final six rounds of Summer sport for this year. I hope all families had an enjoyable and restful holiday break. It has been great seeing teams get back into training this week in preparation for Round 7 tomorrow, Saturday, 15 October. 
Please click the button below to ensure you are up to date with fixtures and venue maps for Round 7 (Saturday, 15 October). Please keep a close eye on the Waverley College app for any further adjustments due to weather conditions or ground closures.
Extra Co-Curricular
Innovation Club, HipHop Dance and Judo will all be recommencing from next week, Monday Week 2. We're excited for each activity to be getting started again after such a great Term 3.
All session days and times will operate as normal, but there will be adjustments to Judo for Term 4. Ms Tweedie will be on leave for three weeks, beginning Week 3. The College is currently seeking a replacement teacher, and families will be informed about who that will be, or if Judo needs to be cancelled.
Parent Involvement and Support (Saturday sport)
The College does its absolute best to secure experienced coaches each season, and we are very fortunate to have Waverley staff, Old Boys and external coaches coaching our students. Having received some feedback from parents, our coaches sometimes require more support on Saturdays. This support is needed with set up, warm ups and general team management assistance.
As I am not able to support all teams each week, I am inviting parents/carers to take on the role of supporting their son's coach, if they're needing it. All coaches have been informed about this. If you are able to take on this role, please inform your son's coach. I know all coaches are very appreciative of this, but we ask that you please adhere to the following guidelines:
The coach will manage all coaching responsibilities

All aspects of this role will be under the direction of the coach 

It is an expectation that this role will fully support the coach and work in partnership with them, for the best outcome for our students

You are only eligible to take on this role if you have liaised directly with the coach
CIS Athletics
I would like to congratulate the following students who competed at the CIS Athletics Carnival at the end of Term 3: Charles Carrano, Oliver Burke, Louis Coleman, Vaidas Levi and Lukas Pendleton.
There were some amazing results from the day, with the opportunity to represent Waverley College and IPSHA at the highest level. 
Results 
10 Years
Charles Carrano – 3rd (100m Sprint), 11th (200m Sprint), 11th (Discus), 18th (Long Jump)
Oliver Burke – 18th (Shot Put)
11 Years
Louis Coleman – 12th (Discus Throw)
12-13 Years
Vaidas Levi – 9th (Long Jump)
Lukas Pendleton – 4th (Discus Throw), 22nd (Shot Put)
A massive congratulations to these students, who will no doubt be taking a lot of experience away from these events.
EPC Open Tennis Event
Currently, Tennis is the only sport for which we do not have a properly modified format for the adult game in which IPSHA students of any ability can play. Over the past two years, IPSHA have been consulting with professionals within the game of Tennis, as they refined a format to suit the needs of IPSHA.
They are pleased to report that there has been significant progress made, and demonstration tournaments of the new game format and associated App are being staged. 
There is a tournament being held on Sunday, 16 October at Queenwood Tennis Centre, 1110 Oxford Falls Road, Oxford Falls.
Please feel free to attend and witness the format in action.
Mr Jack Wachtel
Assistant Director Co-curricular (Years 5-8)
E: jwachtel@waverley.nsw.edu.au
---
Week 2 Home Learning
If your son is unable to attend, please email nzivanovic@waverley.nsw.edu.au or call reception.
Happenings in the Last Week of Term 3
Drawing Club
Drawing Club is not just about art! It is a place where the boys talk about their hobbies, likes and dislikes. Our last drawing session for Term 3 was inspired by Finn Doble's free choice art. The boys were inspired by his work, creating their own Nike Air Jordan sneakers and unique colourway. 
Debating Showcase
The students were fortunate to have the opportunity to watch a formal debate in the last week of Term 3. 
This was a wonderful way to inspire and get the boys thinking about 'Debating.' 
The showcase aimed to allow students to have a better understanding of a formal debate. 
James Peate and Nick Zanapalis (Year 9 Debating Mentors) adjudicated the debate, and also gave the Year 6 students an insight into Debating in the Senior School. 
I look forward to working with a new group of students in the new year. Details about the tryouts will be released in Term 1, 2023. 
Ms Natasha Zivanovic
Literacy & Innovation Teacher
E: nzivanovic@waverley.nsw.edu.au